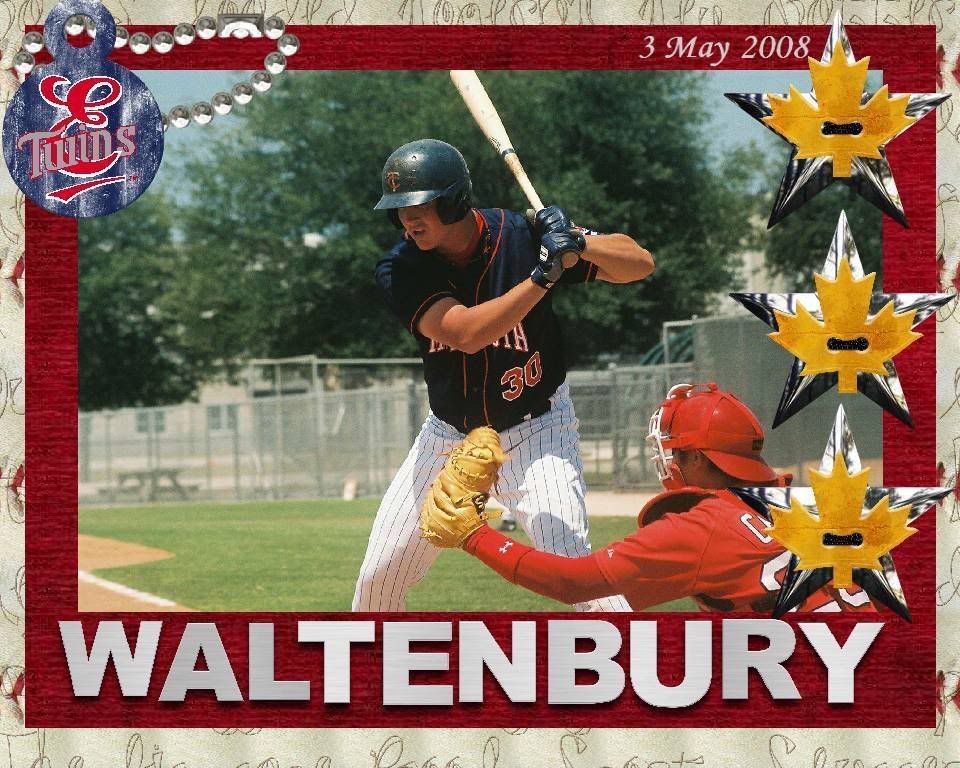 Bluefield 2 at Elizabethton 5
W: B. Tippett (1-0, 0.00); L: K. Moreland (0-1, 3.00); SV: D. Rondon (1)
HR: BLU: L. Bernardo (1), B. Conley (1). ELI: A. Soto (1).
Much of the early part of Wednesday's game between the Elizabethton Twins and the Bluefield Orioles was a pitching match up between Baltimore farm hand
Kenneth Moreland
and former reliever
Brad Tippett
who is now being converted to a starting role.
Tippett would go 5 innings, allowing 2 hit and 1 walks while striking out 5, and the Twins would get their bats working double time to down the Orioles.
The E-Twins would get on the board in the bottom of the 2nd when
Angel Morales
took a single off Moreland. Following a fly out to
Alex Soto
,
Nick Papasan
hit a double out to right to plate Morales.
Colin Allen
would replace Moreland in the bottom of the 4th. The fifth would see Soto reach on a wild pitch, and
Jeanfred Brito
reach on a throwing error that also put the runners at second and third.
Jon Waltenbury
took a walk to load the bags with 2 outs on the board, but
Rene Leveret
hit into a ground out to end the inning.
Curtis Leavitt
replaced Tippett in the sixth and would work the next two. In the bottom of the sixth,
Evan Bigley
would single onto base with one out on the board. A wild pitch by Allen moved him to 2nd. Following a strike out to Morales,
Alex Soto
went yard over the center field wall, to bring in 2.
Bluefield would respond in the top of the 7th, with
Brian Conley
taking a home run off Leavitt.
Adolfito Garcia
replaced Allen in the bottom of the 7th and walked Brito. A throwing error on a pick off attempt saw Brito at 2nd and a wild pitch moved him to 3rd. Waltenbury would single to plate Brito, and Leveret would be hit by a pitch.
Michael Harrington
then walked to load the bags. Looking for a grand slam? Nothing so exciting. Bigley would get plunked by a pitch to force in a run, and also force a pitching change, with
Patrick Kantakevich
taking over for Bluefield. He would strike out Morales, and Bigley would be picked off at first to end the inning.
Omar Alcala
would replace Leavitt in the top of the 8th and allow a home run to
Luis Bernardo
. A single, a wild pitch and a hit batter put two runners on before
Lee Martin
got the call to the mound to replace Alcala. He'd issue a walk to
Jason Rook
to load the bags, but got
Elvin Polanco
to ground into a double play to end the inning.
Danny Rondon
would come into the game to replace
Lee Martin
, allowing a double to
Brian Corley
and a walk to
Preston Peterson
. However, he got
Lance West
to ground into a double play and after a walk to
Richard Oleo
, got
Luis Bernardo
out on strikes to close out the game.
Waltenbury would lead the offense going to 2-for-3 at the plate with a walk, a run and a run batted in. Soto drove in a pair with his home run despite being 1-for-4. Morales and Papasan were also 1-for-4, Papi with a double and a RBI and Morales with a run. Bigley was 1-for-3 with a run and a run batted in.
The series finishes off tomorrow at Joe O'Brien Stadium with a 7:00 PM start scheduled.
Box
Log
Tueday:
E-Star
BDN
Note:
Pulaski returns to the Appy League, this time as a farm for the Mariners. Perhaps we would ship those Mariners balls the Miracle have in the gift shop up to E-ton?
The GCL Twin begin play tomorrow with a noon start against the GCL Pirates.
Snappers Add Five:
As reported yesterday, the Snappers added Allan de San Miguel, Deibinson Romero, Paul Kelly and Henry Reyes to their roster along with pitcher Chris Anderson. Anderson was drafted in 2007 but had his contract invalidated after he couldn't pass the physical. He was later signed as a non-drafted free agent. The moves put the Snappers roster at 24, one shy of the league maximum. Ramon Santana remains on the team's disabled list. (
Snappers
)
The Snappers lead off the second half of the Midwest League season with an eight game road swing beginning with a four-game set against the Peoria Chiefs, starting on Thursday.
DSL Twins 2 at DSL White Sox1 1
W: R. Acosta (3-0, 0.00); L: A. Medina (2-2, 2.45); SV: E. Alvarez (4)
HR: DSL TWI: E. Sierra (2).
Ramon Acosta
worked 7.2 innings for the DSL Twins allowing 1 unearned run on 8 hits while fanning six to lead the DSL Twins to a 2-1 win over the DSL White Sox1.
Edison Alvarez
picked up his 4th save of the season, allowing 1 hit and striking out 1 over 1.1 innings.
Juan Perez
doubled to lead off the top of the 5th for the Twins and
Eliel Sierra
homered to put two runs on the board for the Twins.
Sierra would however get fielding error in the bottom of the 8th which allowed
Rather Trujillo
, who had singled his way onto base, to progress to 3rd on a
Jerry Puentes
single.
Juan Varga
then singled to drive in Trujillo for the lone White Sox1 run.
Sierra finished up 2-for-3 at the plate with a run and two runs scored.
Jhonatan Arias
was also 2-for-3 but did not factor into the scoring. Perez was 1-for-4 with a a double and a run, with a pair of strike outs on the side.
The DSL Twins host the DSL Indians on Thursday for a 10:30 AM Dominican Time game.
Box
Log