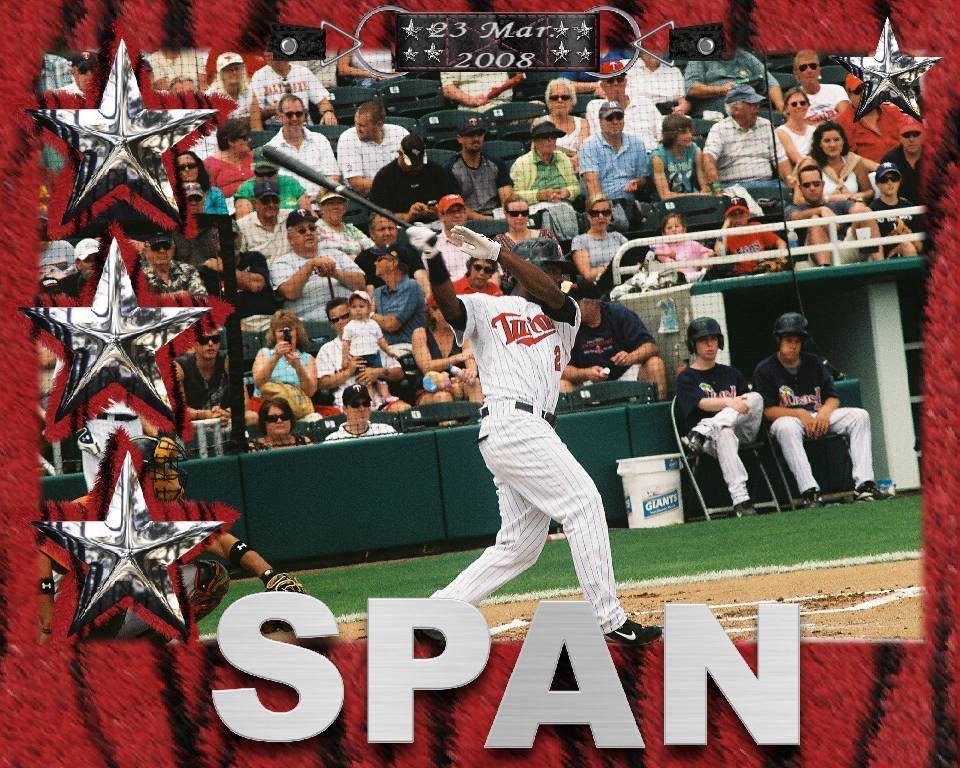 Louisville 1 at Rochester 9
W: M. Gomez (2-1, 2.15); L: R. Ramirez (2-2, 5.88)
HR: ROC: G. Jones (7).
The Rochester Red Wings continued to look mighty at home, pulverizing the Louisville Bats 9-1. A big 6-run sixth inning would salt the game away for Rochester, after
Julio DePaula
and
Mario Gomez
combined for 5.1 innings of shut out baseball.
Denard Span
returned to the line up, knocking a double to start out the game. He would get picked off at second though, so the Wings would have to wait until the bottom of the third for their first run.
Jeff Christy
and Span drew back-to-back walks.
Jason Pridie
would ground into a force out which brought Christy in, took Span out at 2nd and Pridie at first. Following a walk to
Darnell McDonald
,
Garrett Jones
would ground out to end the inning.
Randy Ruiz
led off the bottom of the six with a walk.
Matt Beilsle
would take over the mound for the Bats and allowed a single to
Sergio Santos
.
Trevor Plouffe
hit a sac bunt that moved the pair.
Alejandro Machado
would reach on a fielder's choice as the Bats tried to make a play at the plate. They failed however and Ruiz put what would be the game winning run on the board.
Following a ground out to Christy, Span singled to bring in Machado.
Tyler Pelland
would replace Beilsle on the mound and would issue a walk to Pridie. McDonald then doubled to bring in Span and Pridie. A single to Jones served to plate McDonald before Ruiz would be taken out on strikes.
Louis Bolivar
would swing at
Casey Daigle
's wild pitch to strike out, but he made it to base safely while Christy chased down the ball.
Andy Green
then tripled him in to put the Bats on the board.
Span would single in the bottom of the 9th, and two outs later, Jones would go over the center field wall to add a pair more to the wings total.
Gomez picked up the win, pitching 2.1 innings of relief in which he allowed only one hit, and struck out 2. Span was 3-for-3 with a pair of runs and a RBI after recovering from a broken finger. McDonald and Jones were both 2-for-4 with a run each, McDonald with 2 runs scored, Jones with 3 runs scored.
The two teams finish up Tuesday with a 1:35 PM game before taking a league day off on Wednesday.
Danny Graves
(3-1, 3.89 ERA) gets the start against Louisville's
Justin Mallett
(2-1, 3.31).
Box
Log
Red Wings
RD&C
RD&C Notebook
Courier-Journal
Beloit is on their All-star break and had the day off. The Midwest League All-star game is Tuesday, June 17, at Dow Diamond in Midland, Michigan. The New Britain Rock Cats had a league day off Monday and begin a new 3-game series on Tuesday against the Portland Sea Dogs at Hadlock Field.
The start of Monday's AAA game was delayed by rain for 41 minutes.
Support for the Red Wings over the weekend was awesome. Rochester has drawn a combined 30,529 fans (11,391 on Friday, 10,223 on Saturday and 8,915 on Sunday). This is the sixth straight year Rochester has drawn over 30,000 fans for a three day period.
The Red Wings bullpen had not allowed an earned run in their last 21 innings before Monday's run off
Casey Daigle
in the seventh inning.