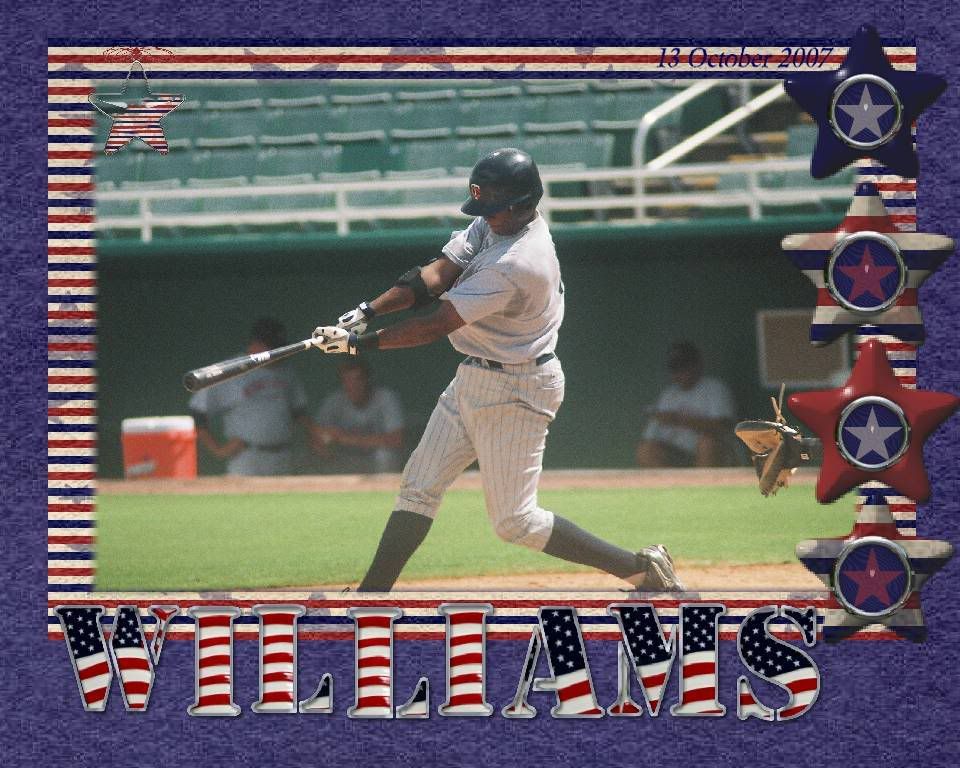 GCL Pirates 2 at GCL Twins 3
W: S. Blevins (1-0, 0.00); L: J. Charry (0-1, 5.40)
HR: None.
There was lots of rain Thursday morning and their was lots of kitty litter tossed on the diamond to get it going. You know those big industrial sized bags of the stuff? The ones my cat dreams about late at night?
But the Miracle field crew is composed of a bunch of magicians and despite what looked like it was going to be unplayable field conditions, the game got underway and right on time.
Martire Garcia
took the start for the GCL Twins, who saw the Pirates get on the board first. On a full count,
Anderson Chourio
hit a fly ball out to right to open the proceedings. Following a strike out to
Edwin Roman
, Chourio would steal 2nd.
Edward Garcia
singled to move Chourio to 3rd. Pirates 35th round draft pick
Kyle Morgan
would be taken out on strikes before Chourio would steal home.
The Twins tied up the game in the bottom of the third.
Anderson Hidalgo
would reach on a throwing error by the Pirates
Carlos Silva
. Lead off man
Herbert Lara
would ground into a force out that took Hidalgo out at 2nd. Following a ground out to
Juan Sanchez
, fourth round draftee
Danny Ortiz
would triple to drive in Lara.
The bottom of the 4th would see
Tim Atherton
reach on a fielding error by Chourio with 2 outs on the board.
Reggie Williams
then tripled out to right to plate him.
The Pirates would out hit the Twins 12-5 with Garcia allowing the one run on half that total - six hits - while fanning four over 4 innings.
Aussie
Elliott Biddle
would make his North American professional debut for the Twins in the fifth. The righty allowed a single to Chourio, but got Garcia and Morgan to ground out to retire the side.
He did not fare so well in the top of the sixth however, with Mendez opening with a double.
Craig Parry
would fly out before
Andury Acevedo
bunted Mendez to 3rd.
Alex Vargas
singled out to left to plate Mendez before Biddle could get Silva to fly out and Chourio to ground into a force out to send the Pirates back to the dugout.
Mauro Schiavoni
would take over for the seventh inning on the mound and pitched quite well. In the eighth, Acevedo's ground ball single would slam into him, bowling him over on the mound. After a brief break during which he was checked, he'd be forced to leave the game with bruised right hand. Poor little Schia-pet!
Steve Blevins
, who had been warming up in the bullpen, would take over a little earlier than planned. He would allow a double to Vargas and and hit Silva with a pitch, but get both Chourio and Roman out on strikes to end the threat.
There was another break during the inning when a ball fouled back off the end of a Pirates bat and into the Miracle dugout, slamming into
Javier Brown
's face. The rookie infielder would be helped out to the dugout, according to later reports, he has a nice bloodmouse on the side of his face, but nothing is broken. He will miss several games, but is otherwise okay.
Pirate
Jorge Cherry
would allow a walk to Twins 2nd rounder
Tyler Ladendorf
in the bottom of the stanza. Blevins returned to the mound for the top of the 9th, going 3 up and 3 down.
Tim Atherton
would ground out to start the bottom of the 9th, but
Reggie Williams
doubled. Twins field manager
Jake Mauer
would put
Jakub Hajtmar
in as a pinch runner for Williams. Hidalego would line out to right, which brought us back to the top of the order.
The Twins have had a lot of success with Latin American lead off men in the past with
Jeanfred Brito
in 2007 and
Esterlin De Los Santos
in 2006. This year's lead off man is no different. Lara hit a nice little fly ball over the head of Pirates' 1st baseman
Alex Vargas
to drive in Hajtmar, winning the opening game of the 2008 GCL Twins season!
Williams was 2-for-4 with a double and a triple and a run scored. Lara was 1-for-3 with a pair of walks, a run and a run scored. Ortiz would go 1-for-4 at the plate with a triple and a run batted in, while Aussie outfielder Atherton was 1-for-4 with a double and a run.
The Twins play their next two on the road in Sarasota, facing the Orioles on Friday at Noon and the Reds on Saturday at 10:00 AM. They return home on Sunday for a noon contest against the GCL Red Sox.
Box
Log
Pirates farm report
Herald Tribune
Sandlot Swashbucklers
Blog
Josh's Thoughts
Blog
As a matter of expediency, I have posted the 2008
roster
as a .jpg and will put it into html as soon as I get a chance. There are also well over 100 pictures coming of the game, so hang tight.
The Twins got new unis - they were so new they still had the little holographic stickers on them. They look sharp!
DSL Indians 2 at DSL Twins 9
W: P. Guerra (2-0, 3.32); L: J. Campos (0-1, 6.35)
HR: None.
The DSL Twins love these big wins at home, this time blowing out the DSL Indians with a 3 runs 2nd inning and a 4 run 4th inning.
Willy Gil
was 3-for-4 at the plate with a triple, a walk, and a pair of runs.
Juan Blanco
was 3-for-4 with a triple, a run, and 2 runs score while catcher
Rafael Sanchez
was 2-for-4 with a pair of doubles and a pair of runs, plus a run batted in.
Pedro Guerra
worked six innings for the DSL Twins, allowing 2 runs (1 earned) on 4 hits and 3 walks while striking out 4.
Box
Log