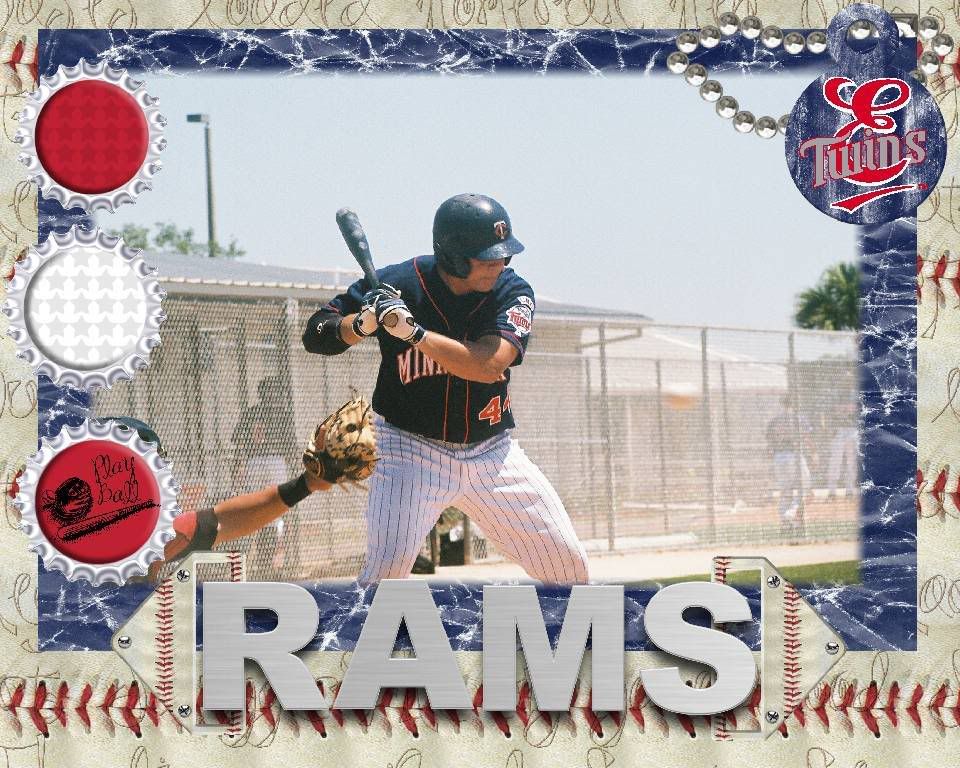 Bluefield 6 at Elizabethton 12
W: J. Eacott (1-0, 6.75); L: K. Touchatt (0-1, 6.75)
HR: ELI: M. Harrington (1), D. Rams (1), J. Waltenbury (1).
The 2008 version of the Elizabethton Twins found a lot to be excited about on opening night, and showed that excitement by blasting out 12 runs on 13 hits to double up the Bluefield Orioles.
Danny Berlind
took the start, allowing 3 runs on 5 hits and 2 walks while striking out 8 over five innings.
All three runs came in the first inning with
Nicholas Ray
and
Rodolfo Cardona
hitting back-to-back singles.
Brian Corley
would be hit by a pitch before Berlind would get
Elvin Polanco
out on strikes.
Richard Oleo
singled to drive in Ray before
Levi Carolus
doubled in Cardona and Corley.
Buck Britton
would draw a walk before Berlind got
Arthur Bonevacia
to ground into a double.
Berlind would settle down after that for the next four, while the E-Twin bats got to work.
Michael Harrington
would get things started by going yard over the right field fence in the bottom of the second.
Following a pair of ground outs in the bottom of the third,
Jon Waltenbury
and
Rene Leveret
hit back-to-back doubles to put another run on the board. Harrington and
Juan Richardson
each hit singles to plate Leveret.
Angel Morales
would use a throwing error by Cardona to get on board, loading the bags. A
Danny Rams
single plated Harrington and Richadson to give the Twins the lead.
Mark Hamburger
would take over for Berlind in the sixth. The eighth would see him surrender a pair of runs on 3 hits.
Elvin Polanco
and
Richard Cleo
both singled. Carolus poped out as did Britton before
Arthur Bonevacia
singled to load the bags. Field Manager
Ray Smith
would then call for Aussie closer
Jarrad Eacott
to take over on the mound. He'd hit
Preston Pehron
with a pitch to force in a run, and issue a walk to
Nicholas Ray
before getting Cardona to ground out, retiring the side.
James Berseford
drew a walk to lead off the bottom of the inning. He'd be replaced by
Jeanfred Brito
as a baserunner.
Andrew Schmiesing
would hit a sac bunt to move Brito, and an
Eric Santigo
ground out got him to 3rd.
Conrad Ormann
then replaced Bluefield's
Kyle Touchett
on the hill, and unleashed a wild pitch to bring Brito in. Waltenbury then went yard over the center field fence for the insurance run, while Leveret followed that up with double. Harrington singled to bring in Leveret, and Morales would be hit by a pitch, loading the bags.
Danny Rams
then hit a grand slam over the center field wall. Brito would ground out to end the inning.
The anti-climatic ninth saw
Lance West
double for Bluefield, move to 3rd on a wild pitch, then come home on a sac-fly. That would be it though, as Eacott got Carolus to strike out to end the contest.
Richardson was 3-for-3 in the contest with a pair of walks and a pair of runs. Waltenbury was 3-for-4 with a walk, a pair of runs and a run batted in. Harrinton was 3-for-5 in his first professional game with 3 runs and 3 runs scored, while Leveret went 2-for-4 with a walk a pair of runs and a RBI. Rams was only 2-for-5 with a run, but batted in six.
The E-Twins now play a pair more against Bluefield, with games Wednesday and Thursday both starting at 7:00 PM.
Box
Log
Daily Telegraph
E-Star
Tyler's Twin Talk
Blog
DSL Orioles 3 at DSL TWins 13
W: C. Ciurcina (1-1, 3.77); L: R. Garcia (0-1, 2.25)
HR: None.
Not to be out done by the Rookie league E-Twins, the DSL Twins pounded out 13 runs in route to a trouncing of the the DSL Orioles.
Every Twin except for catcher
Jhonatan Arias
and pinch hitter
Juan Blanco
had at least one hit in the contest that featured no grand slams - no home runs even.
The O's would get on board first, with
Octavio Wilson
singling then moving to 3rd, one out later on
Moises Ciriaco
's single to right. Ciriaco then stole second and Twins catcher Arias thew the ball past 2nd, allowing Wilson to score.
The Twins took it back in the bottom of the inning. With two outs on the board,
Manuel Soliman
,
Jairo Perez
and Arias all walked to load the bags.
Yancarlo Franco
then singled in Soliman before
Carlos Vasquez
ground out finished the inning.
The O's would get a pair of singles in the 4th, but would get caught trying to steal home, ending the inning.
Rafael Garcia
replaced
Enrico Jimenez
on the mound for the O's for the bottom of the stanza.
Willy Gil
singled then stole 2nd.
Danny Santana
's sac bunt moved him to 3rd and following a pop out to Martinez, he'd be plated by Mercedes ground ball single.
Jairo Perez
doubled to lead off the fifth, then got to 3rd safely when the O's attempt at a fielder's choice failed. Blanco, who had reached on the play, would steal 2nd. Following a fly out to Franco, Vasquez line drive plated Perez.
Cesar Ciurcina
would work six innings for the Twins, allowing six hits and fanning four. The only run he'd give up was unearned.
Santana singled in the bottom of the sixth, followed by back-to-back doubles to Martinez and Mercedes which plated Santana. Following a pop out to Soliman, Perez sacrificed in Martinez. Rodriguez drew a walk and a Franco single loaded the bags back up. A walk to Vasquez forced in a run, and a wild pitch by
Eiri Ramirez
brought in another.
Julio Reyes
would be called to the mound and would walk Gil and Santana, which brought in Franco before getting Martinez to ground out to end the inning.
In the bottom of the seventh, Mercedes would single and Soliman double. A wild pitch by Reyes allowed Mercedes to score. That would finish it for Reyes as well, who would be replaced on the mound by
Mike Rodriguez
. A fielding error by Ciriaco allowed Soliman to score and Perez to reach, and a pair of wild pitches by Rodriguez put Perez on 3rd. Rodriguez's ground out plated Perez.
In the top of the 8th a throwing error by Santana put Wilson on base for the O's. He'd move to 2nd on a Ciriaco single and would score on
David Calderon
's ground out for the Orioles second run of the contest.
The Twins found two more in the bottom of the 8th, with Martinez singling his way onto base, and moving to 2nd on a Soliman ground out. Perez singled out to left to score Martinez, and would move to 2nd on the throw. Rodriguez's line drive to right plated Perez to finish off the scoring for the DSL Twins.
Deivi Germosen
would start out the top of the ninth, and hit
Esterylin Feliz
with a pitch. A wild pitch moved Feliz to 2nd, while
Rojean Cleota
's ground out got him to 3rd. After
Gino Moranci
struck out, Ronson's line drive single brought in Feliz. Germosen would walk two more before
Leonardo Parra
was brought in to get the final out, taking Ciriaco out on strikes to end the contest.
Wednesday is a road game at the White Sox, as the DSL Twins attempt to avoid another away blanking beginning at 10:30 AM Dominican Time.
Box
Log