Great Lakes 3 at Beloit 4
W: C. Anderson (2-0, 6.06); L: R. Blevins (2-5, 2.45)
HR: BEL: G. Yersich (7).
"Great Lakes" sounds much better than "Midland" for a team location - the Midland Loonies anyone? - but in either case, "Beloit Snappers take a win" sounds the best.
It took them 10 innings, but they did just that, defeating the Loons for a 4-3 victory.
Rene Leveret
reached on a throwing error in the bottom of the 2nd and moved to 2nd on a passed ball.
Mark Dolenc
reached on a fielder's choice that took Leveret down at 3rd, but
Juan Richardson
then doubled, plating the speedy Dolenc to put the Snappers on the board.
Preston Mattingly
singled and
Parker Dalton
walked off Snappers starter
Henry Reyes
. A wild pitch advanced the pair and an
Erik Kanaby
singled drove them both in. Kanaby would be picked off, but
Francisco Lizarraga
drew a walk.
Andrew Lambo
ground into a force out, taking Lizarraga out at 2nd.
Eduard Perez
drew a walk, moving Lambo to 2nd and a throwing error by
Greg Yersich
on a pick off attempt put the ball into the outfield and allowed Lambo to score. (Good job Greg.)
Yangervis Solarte
drew a walk with 2 outs in the bottom of the fifth and moved to 2nd on a Leveret single. After a pitching change saw
Rob Zimmermann
replace
Bryan Morris
on the mound, a fielding error by Dalton allowed Dolenc to reach and Solarte to score.
Robert Blevins
took over for Zimmermann in the bottom of the 8th. Yersich then made up for his earlier error by launching his 7th home run of the season over the center field wall to tie up the game.
Leveret doubled in the bottom of the 10th and would be replaced by pinch runner
Allan de San Miguel
. Dolenc would go down on strikes and Richardson would line out before a Yersich single drove in de San Miguel for the game winning run.
Chris Anderson
picked up his second win of the season, working one inning in relief.
Mike Tarsi
and
Santos Arias
worked a pair each, scattering 3 hits and a pair of walks over four innings.
Yersich was 2-for-5 with a run and pair of RBIs. Leveret was 4-for-5, Dirty had the run for him. Solarte was 1-for-3 with a pair of walks and a run, and Richardson as 1-for-5 with a run batted in.
Game three of the series is Thursday night at Pohlman field as the Snappers look for a sweep. First pitch is due out at 7:00 PM Central Time.
Box
Log
Snappers
Wednesday
BDN
BDN: All-Nighter
MDN
M-Live: Loon Line
---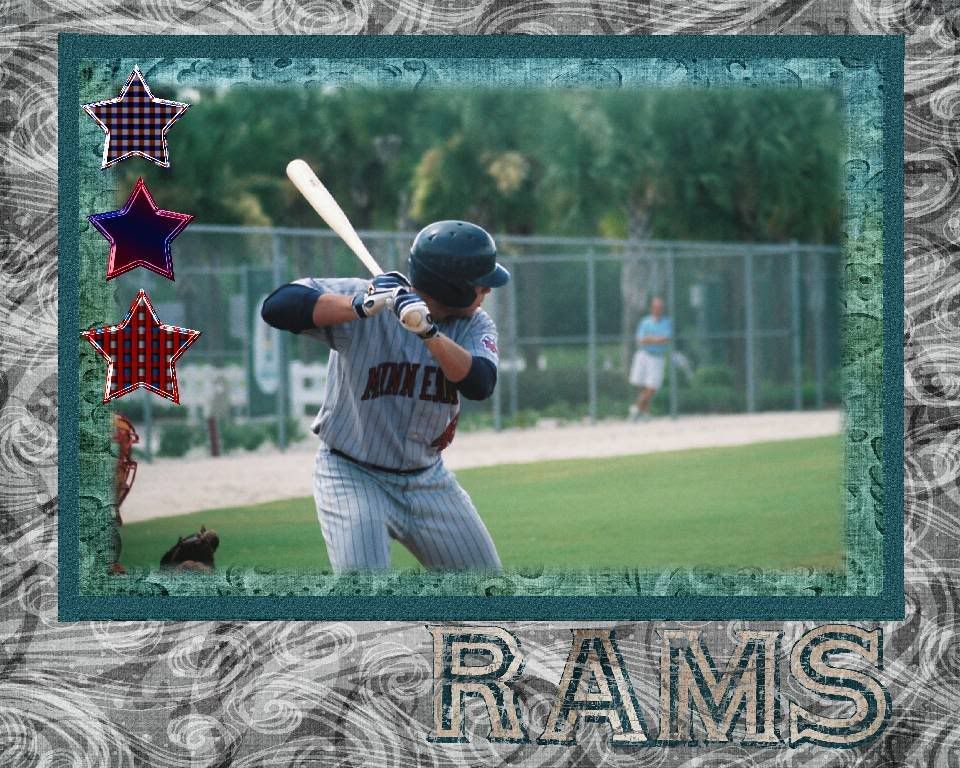 Elizabethton 10 at Greenville 4
W: D. Osterbrock (4-2, 3.23); L: H. Villar (1-4, 4.67)
HR: ELI: E. Bigley (8), D. Rams 2 (5).
Dan Osterbrock
,
Evan Bigley
and
Danny Rams
were all instrumental in Elizabethton's 10-4 victory over the Greeneville Astros Wednesday night as they opened up a 3-game set at Pioneer Park. The win, coupled with a K-Mets loss, puts the the E-Twins back on top, 2 games ahead of Kingsport.
Osterbrock surrendered the first run in the game with
Ebert Rosario
reaching on a fielding error by
Nathan Hanson
.
Federico Hernandez
then doubled, moving Rosario to third. An
Albert Cartwright
sac-fly would bring in Rosario, putting Greeneville on the board.
Astro's starter
Henry Villar
would hold out until the top of the 4th inning.
Michael Harrington
took a walk before
Danny Rams
went yard, blasting his 4th of the year, a line drive, over the left field wall.
Angel Morales
would single, but then be caught stealing and
Nat Hanson
would fly out.
James Beresford
took a walk before
Dominic De La Osa
and
Adam Severino
hit back-to-back singles to plate Beresford.
Bigley would homer in the top of the 5th, his eighth of the year finding its way over the left center field fence. Villar then found his way back to the dugout, being replaced by
David Dinelli
.
Jorge De Leon
doubled in the bottom of the 5th and
Wilton Infante
singled him in, to make the score 4-2 Elizabethton.
The top of the seventh would not go well for
Patrick Urckfitz
, who took over for Dinelli in the bottom of the sixth. He'd give up a home run to Rams, the second of the game for the Twins slugger and his fifth of the season, which went over the right center field wall. Morales would go down on strikes before Hanson singled and Bereford reached on Rosario's throwing error. De La Osa then walked to load the bases. Sevarino singled to plate Hanson and Breseford, while Urckfitz unleashed a wild pitch to advance De La Osa and Sevarino.
Jon Waltenbury
sacrificed in De La Osa and a Bigley line drive single scored Severino before Harrington lined out to give the Astros a turn at the plate.
Hernandez walked and Cartwright tripled him in. A wild pitch by Osterbrock brought in Cartwright but De Leon when down on strikes while Infante would ground out. Austin singled and advanced to second on a throwing error by De La Osa, but
Renzo Tello
struck out to end the inning, with the Twins leading 9-4.
Joel Romero
pitched the 9th for Greeneville and
Andrea Lucati
replaced him for the top of the 9th. De La Osa drew a walk to lead off, then one out later, stole 2nd base. Waltenbury doubled him in to give the E-Twins an even 10.
Osterbrock finished off allowing 4 runs, 3 earned on six hits and one walk while striking out 12 over seven innings.
Danny Rondon
worked the last two scoreless innings for Elizabethton, scattering 3 hits and a walk while fanning 2.
Game two of the three game series is Thursday night starting at 7:00 PM. It s a Thirsy Thursday for the 'Stros as well as the
Andrew Johnson
bobble head give away.
Box
Log
Orange Clockwork
Blog