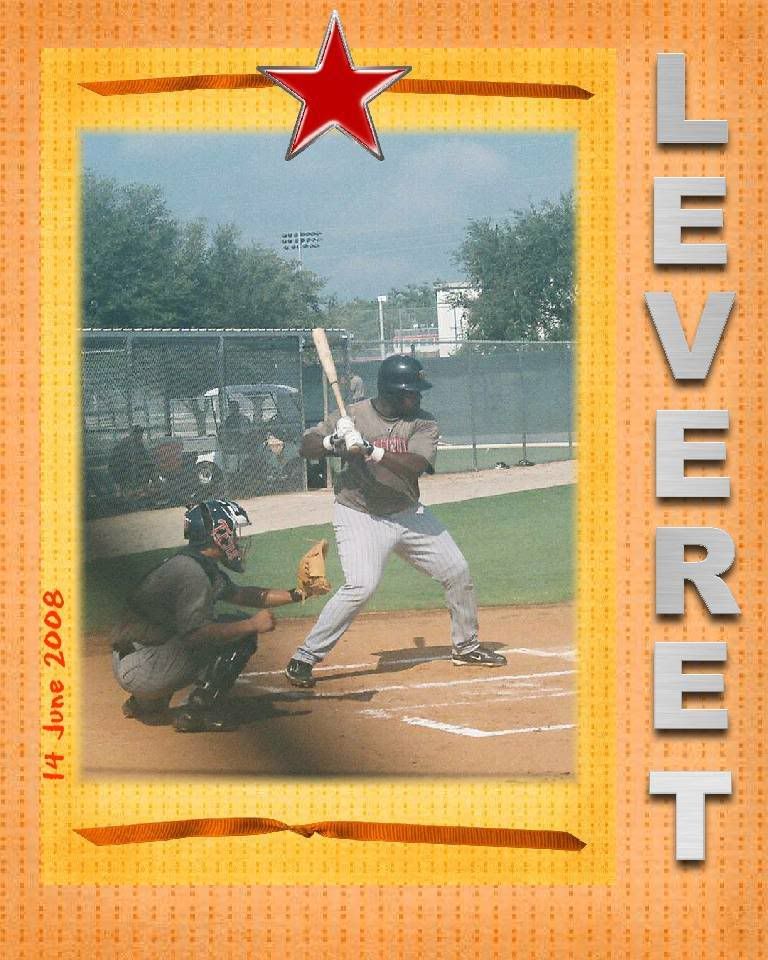 Great Lakes 5 at Beloit 7
W: S. Hirschfeld (7-3, 3.25); L: T. Melgarejo (2-5, 4.02); SV: B. Martin (2)
HR: GLL: B. Taylor (5).
The Beloit Snappers found the Great Lakes Loons rather to their liking as they took a 7-5 win over the visitors at Pohlman Field Monday night in game that featured a combined 27 hits by both teams.
Steve Hirschfled
took the start for the Snappers, allowing 4 runs on 9 hits and 2 walks while fanning 3 in 5.2 innings. Beloit would get to Great Lakes'
Thomas Melgarejo
first however, snagging pair of runs in the first inning off the Dogers' affiliate.
With a pair of outs on the board,
Yangervis Solarte
singled and was doubled in by
Rene Leveret
. A wild pitch by Melgarejo moved Leveret to 3rd and a fielding error by
Eduardo Perez
allowed
Mark Dolenc
to reach and Leveret to score before
Juan Richardson
ground into a force out to end the inning.
Perez would single for the Loons in the top of the second, and
Jaime Ortiz
doubled.
Kenley Johnson
's ground out served to score Perez. After a fly out to
Preston Mattingly
,
Brandon Taylor
went yard to give Great Lakes a 3-2 lead.
The Snappers tie it up in the bottom of the 2nd when
Chris Cates
singled, moved to second on a
Andrew Schmiesing
single and came home on
Jeanfred Brito
's grounder to center.
They would extend their league in the bottom of the 3rd with Leveret and Dolenc both singling. Richardson hit into a force out which, combined with a throwing error Mattingly allowed Leveret to score.
Allan de San Miguel
doubled in Richardson and Cates singled to drive in Dirty.
The next couple of innings would be quiet. In the top of the sixth, Mattingly singled with a pair of outs on the board. A wild pitch by Hirschfeld put Mattingly on second and Taylor doubled him in.
Parker Dalton
would walk, and Snappers field manager
Nelson Prada
took a walk out to the mound, calling
Charles Nolte
in from the Snappers bullpen.
The top of the 8th saw
Kenley Jansen
double off Nolte and be replaced by pinch runner
Jovanny Rosario
. After Mattingly went down on strikes, Taylor singled to score Rosario, helped in part by Dolenc's fielding error. Dalton would go down on strikes and Prada called for another pitching change, putting
Blake Martin
on the mound.
The Snappers took the run back in the bottom of the eighth, with Dolenc singling, then moving to 3rd on Richardson's ground out. Dirty singled to score Dolenc. He'd try to get to second but would be tagged out at the base.
Melgarejo worked only 3 innings for Great Lakes before giving way to
Miguel Sanfler
, who finished the contest. Melgarejo still took the loss however, while Hirshfeld improved to 7-3 on the season.
Solarte, Leveret, Dolenc and Dirty were all 2-for-4, Solarte with a run, Leveret with a double, a pair of runs and a run scored, Dolenc and Dirty each with a run and Dirty with a double and a pair of RBIs as well. Cates was 3-for-4 with a run and a RBI. Brito finished up 1-for-4 with a RBI, and Schmiesing was 1-for-3, as the contest's one hit wonder.
Box
Log
Snappers
Loons
Tuesay:
BDN
Gazette Xtra
LSU: Blake Martin
From
MiLB.com
:
THE SEASON SO FAR:
The Snappers are 17-17 in the second half and in fourth place in the Western Division.
WHO'S HOT:
OF
Ben Revere
tied for sixth among league batting leaders last week, hitting .429 (9-for-21) with three RBIs and two runs scored in five games. In 69 games this season he's batting .399 (113-for-283) with 17 doubles, nine triples, 39 RBIs and 42 runs scored.
WHO'S NOT:
LHP
Michael Tarsi
dropped to 4-11 with a 5.67 ERA after being tagged with a pair of losses last week. In 21 games (including 20 starts) he has allowed 84 runs (71 earned) on 151 hits (including 12 home runs) over 112 2/3 innings.
OLYMPIC GLORY:
RHP
Loek Van Mil
left the team last week to represent his country -- the Netherlands -- in next month's Beijing Olympic Games. Van Mil (2-2, 3.22 ERA) is not expected to return to the Snappers until the last week of the season.
DID YOU KNOW:
The 7-foot-1 Van Mil has struck out 42 batters while issuing 25 walks in 28 relief appearances. He was signed by the Twins as a non-drafted free agent in 2005. He and 5-foot-3 teammate
Chris Cates
are the tallest and shortest players in baseball.
ROSTER MOVES:
RHP
Shooter Hunt
, the Twins' supplemental first-round pick and the 31st overall selection in the June Draft, joined the Snappers last week after going 0-0 with a 0.47 ERA and 34 strikeouts in 19 innings for the Rookie-level Elizabethton Twins. He struck out nine batters in his debut against Wisconsin on Saturday.
IF
Yangervis Solarte
was received from Class A Advanced Fort Myers to fill Van Mil's roster spot. In 42 games with the Miracle, he hit .259 with three home runs and 16 RBIs.
The Elizabethton Twins had Tuesday off. They return to work on Wednesday as they travel to Greeneville to face the Astros.
Kingsport Times News
E-Star