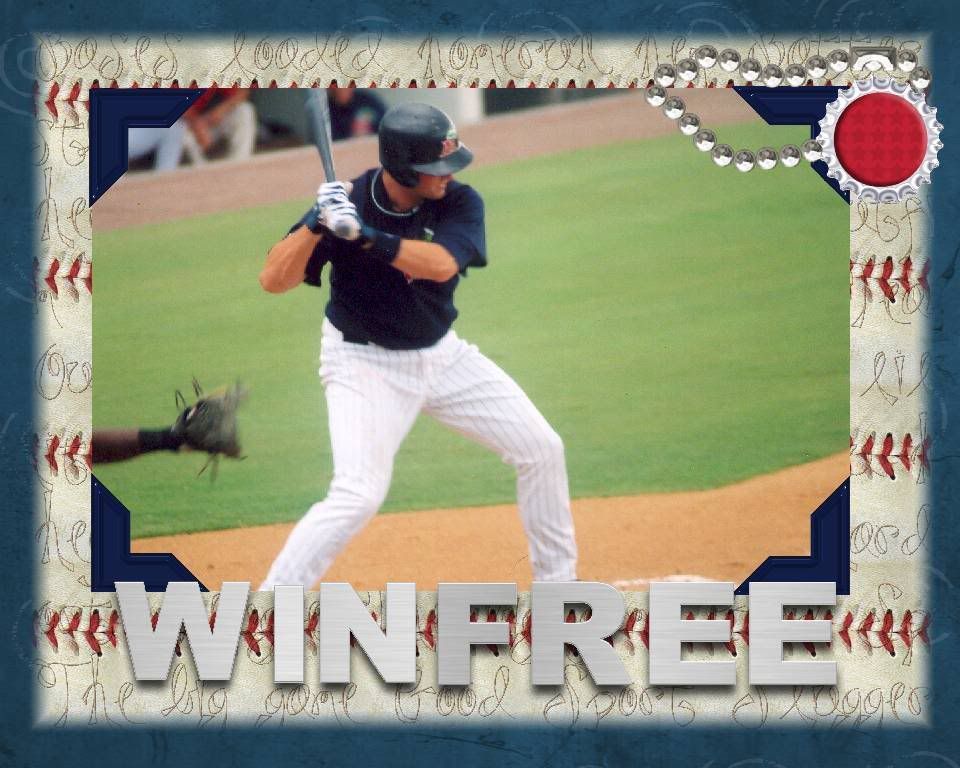 New Britain 1 at Bowie 9
W: F. Romero (6-3, 3.25); L: R. Mullins (7-8, 4.49)
HR: BOW: M. Wieters (6), S. Torrealba (4).
Four different Bowie pitchers scattered nine hits over nine innings, holding the declawed New Britain Rock Cats to only 1 run.
After blanking the Cats on Monday, the Baysox wasted no time going after the Rock Cats starter
Ryan Mullins
.
Matt Wieters
doubled to lead off the second inning, and
Steve Torrealba
went yard, sending his fourth home run of the season over the left field fence. Despite singled to
Jeff Nettles
and
Sebastien Bouchers
, and a walk to
Alex Cintron
, the Cats were able to keep Bowie in check for the remainder of the inning.
Louis Montanez
singled in the bottom of the 3rd and came home on a
Nolan Reimond
double, coupled with a throwing error by shortstop
Toby Gardenhire
that sent Reimold to 3rd. Wieters singled to bring in the runner and Torrealba drew a walk. Nettles ground into a double play however, and
Jonathan Tucker
went down on strikes to end the inning.
Zach Ward
replaced Mullins in the bottom of the 4th, and walked Boucher.
Alex Cintron
singled out and tried to stretch it for a double. Boucher would make it to 3rd, but Cintron would be taken out at 2nd.
Carlos Rojas
went down on strikes before Montanez's line drive plated Boucher. A wild pitch move Montanez to 2nd and Reimold took a walk before Weiter launched his sixth home run of the season over the left field fence, adding 3 more to the Baysox total.
Despite an attempt by
Dustin Martin
to get some scoring going in the first inning, and getting
David Winfree
all the way to 3rd in the top of the fourth, nothing would happen for the Rock Cats until the top of the 6th. Winfree singled and advanced to 2nd on a balk by
Felix Romero
.
Erik Lis
' ground out saw him to 3rd and a
Brock Peterson
triple plated the Cats' outfielder. Peterson would be left stranded though as
Steve Tolleson
and
Toby Gardenhire
both went down on strikes.
Frank Mata
would take over the mound from
Ben Julianel
in the top of the 8th and hit Rojas with a pitch to lead out. Montanez ground into a force out that took Rojas down, but Reimold followed up with a single. Wieters sent a grounder out to right to score Montanez to give the Baysox their ninth run of the night.
Winfree was 3-for-4 for the Cats with a run, Martin was 2-for-3 with a walk. Tolleson and Palacios, both 1-for-4, and Hughes, 1-for-5, had hit singles for the Cats, while Peterson finished up 1-for-4 with a triple and a RBI.
Game three of the four-game series is Wednesday at Price George's Stadium, with the first pitch due at 7:05 PM.
Box
Log
Baysox
Courant
Rochester 3 at Pawtucket 5
W: C. Zink (13-3, 2.76); L: R. Barrett (3-5, 3.21); SV: C. Smith (13)
HR: PAW: G. Velazquez (6).
Charlie Zink
lead the Pawtucket Red Sox to yet another win over the Rochester Red Wings, although the Wings did manage to wiggle three runs from the stingy Mr. Zink.
Kevin Mulvey
took the start for the Red Wings and the Pawsox jumped on him in the first inning with
Jeff Baily
doubling then moving to 3rd on a wild pitch. Mulvey then hit
Jeff Natale
with a pitch, but got
Brandon Moss
to hit into a force out. Bailey would score on the play that took Natale out at second base, but a throwing error by 2nd baseman
Trevor Plouffe
allowed Moss to advance to 2nd. Mulvey would then get Chris Carter to fly out and
George Kottaras
to line out to strand Moss.
Jason Pridie
would double in the 3rd and
Alejandro Machado
followed up with a single.
Matt Macri
singled to bring in Pridie and
Garrett Jones
also singled to plate Machado.
Randy Ruiz
then doubled to drive in Macri. Jones would try to go home as well and would be taken out at the plate on the throw, which moved Ruiz to 3rd. But
Howie Clark
ground out, ending the inning.
That would be it for the Wings though as Zink allowed 9 hits and a walk while striking out 2 over seven innings for his 13th win of the season.
Former Red Wing
Gil Valazquez
homered, his sixth of the year, for the Pawsox in the bottom of the fifth, cutting the Cat's lead to one.
Jeff Corsaletti
doubled in the bottom of the 7th and that would do it for Mulvey, who left the mound after allowing six hits and striking out 4 in 6.1 innings. Ricky Barrett took over, and allowed a single to Valazquez that plated Corsaeltti.
Jonathan Van Every
tripled to drive in Velazques, putting the Pawsox on top.
Tim Lahey
was then invited to step to the mound, and after a brief coaching visit, saw
Jeff Bailey
smack a line drive out to left to score Van Every for the insurance run.
Barrett would pick up both the blown save, his 2nd of the season, and the loss, his fifth.
Pridie, Machado and Ruiz were all 2-for-4, Pridie and Machado with runs and Ruiz with a RBI. Macri and
Sergio Santos
were both 1-for-4, Macri with a run and a RBI. Jones was 1-for-3, with a walk and a RBI.
The series continues Wednesday afternoon with newly promoted
Anthony Swarzak
making his first AAA start for the Wings. He will face
David Pauley
(12-3, 3.39). First pitch is due at 12:05 PM at McCoy Stadium.
Box
Log
Pawsox
Red Wings
PawTimes
R-News
RD&C
Pawsox Blog
The Red Wings' 20-37 record away from Frontier Field this season is the 2nd worst road record in the International League (Richmond has the worst road record 19-35). Rochester has lost nine of their last 11 road games.
Despite the Red Wings' 52-60 record they've outscored their opponents 526-525.
Jason Pridie photo courtesy of Nancy Zinni.