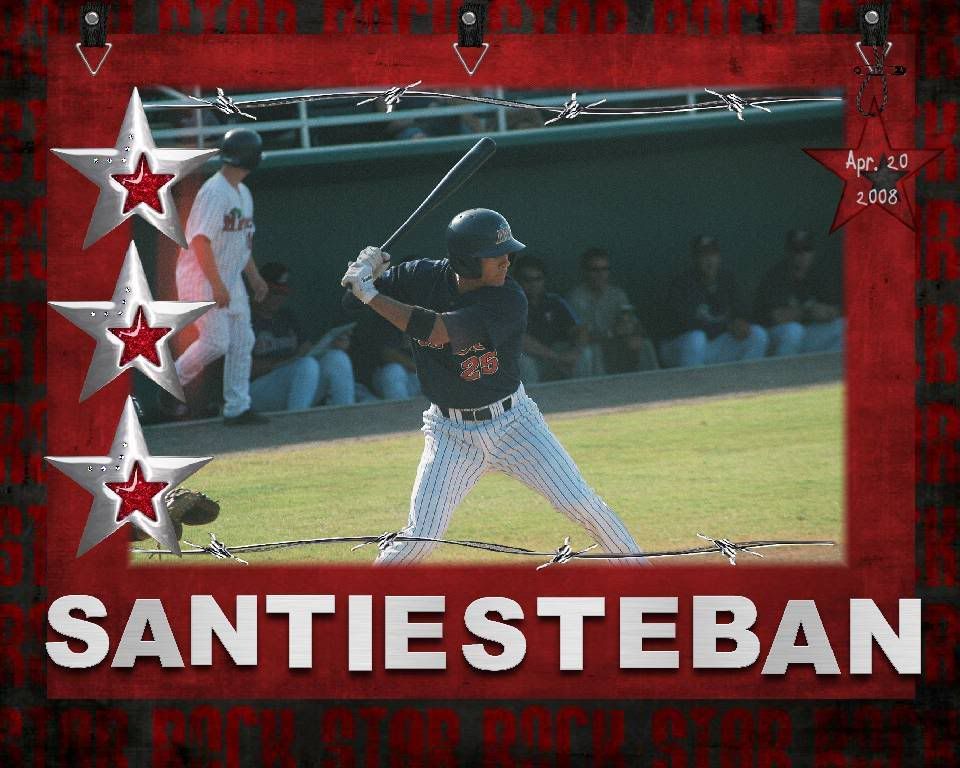 Fort Myers 4 at Clearwater 2 - 15 Innings
W: M. Williams (1-2, 6.63); L: B. Pfinsgraff (0-1, 6.17); SV: S. Steedley (1)
HR: None.
In the end, it would take only one more inning to settle the game that was suspended under the Florida State League Curfew rule on Friday night.
The game had been tied at two each when it was suspended. To recap:
With two outs on the board in the top of the 2nd inning,
Danny Lehmann
drew a walk off
Joe Savery
.
Danny Santiesteban
laced a line drive to left to plate the Miracle catcher. A missed catch by
Orlando Guevara
behind the Thresher plate saw Santiesteban home as well to give the Miracle two.
John Urick
walked off Miracle starter
Ozzie Sosa
in the bottom half of the stanza.
Kevin Maher
singled him to second and
Michael Taylor
hit into a force out to put him at 3rd. Guevara then singled to bring him in. A wild pitch would put Thresher runners on second and third, but Sosa got
Fidel Hernandez
to ground out to end the inning.
It would stay that way until the bottom of the ninth, when
Anthony Slama
gave up a single to Taylor.
Gary Cates
sac-bunt moved him and pinch hitter
Alan Robbins
reached on a throwing error by
Garrett Olson
. A sac-fly by Hernandez plated Taylor to tie up the game.
Quintin Berry
singled and advanced to 2nd on defensive indifference before Slama would get
Robert Watson
to ground out to end the inning.
When the game resumed on Saturday,
Ben Pfinsgraff
would get on the mound for the Threshers.
Eli Tintor
hit a single to 3rd, then moved on a sac bunt by
Garrett Olson
.
Danny Lehmann
would hit into a ground out, but
Danny Santiesteban
singled to plate Tintor. A missed catch by
Tuffy Gosewisch
allowed the speedy Santiesteban to make his way to 3rd.
Yancarlos Ortiz
then singled the Miami native in for the insurance run. Ortiz would steal 2nd and attempt to come home on an
Edward Ovalle
line drive to right, but he would be tagged out at the plate as
Gus Milner
relayed the ball into Gosewisch for the third out.
Spencer Steedley
replaced
Matt Williams
on the mound for the Miracle, and got
Quintin Berry
out on strikes.
Robert Watson
took a double off of him, and moved to 3rd on Milner's ground out. But
John Urick
would hit into a ground out as well, finishing the contest.
Santiesteban was 3-for-7 with a double, a pair of runs and a RBI. Ortiz and Lehmann were 2-for-5 each, Oritz with a walk, a double and a RBI, and Lehmann with a pair of walks and a run. Ovalle was 4-for-8, all singles. Berg (1-for-7), Singleton and Tintor (1-for-6), and Ramos (1-for-5) all had singles as well, Sing and Tint with a walk each, and Ramos with a pair of walks. Tintor also added a run. Only
Garrett Olson
would go without a hit in the game.
Sosa worked 4 innings allowing 1 run on 4 hits and a walk while striking out one.
Jose Mijares
,
Blair Erickson
and
Anthony Slama
each worked a pair of innings, Slama allowing 1 unearned run on 3 hits and a walk while striking out 1.
Chris Gutierrez
worked 1 inning, allowing a hit and walk while striking out one, and
Matt Williams
went in for the long haul at the end of Saturday's game, allowing 3 hits and 3 walks while fanning 3 over three innings to pick up the win. Steedley got the save, his first of the season in a Miracle uniform.
Box
Log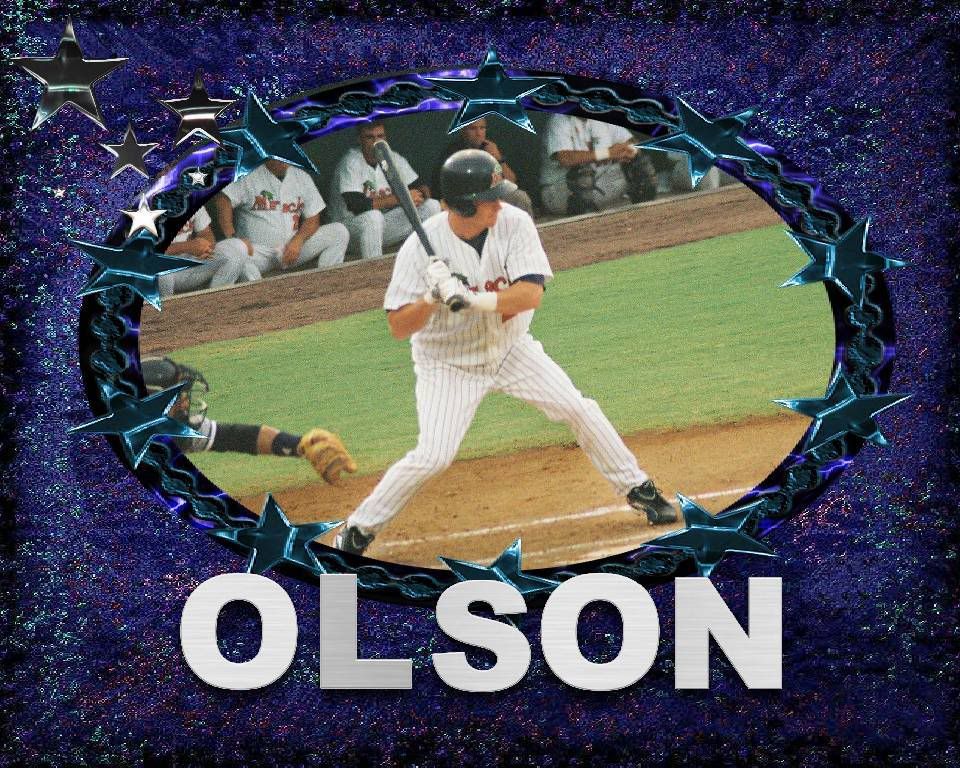 Fort Myers 6 at Clearwater 11
W: A. Carpenter (3-3, 2.98); L: M. Fox (5-6, 4.25); SV: D. Brauer (2)
HR: FTM: G. Olson (2).
In the regularly scheduled game, the Miracle would hit well, but the depleted bullpen got to them in the sixth, as
Spencer Steedley
allowed 5 runs, all earned, on 4 hits and walk without recording an out in the sixth inning.
Steve Singleton
doubled to get the game underway and following a line out to
Edward Ovalle
, a
Whit Robbins
' fly ball to right move Sing to 3rd. Robbins would go to second on the throw and
Wilson Ramos
would scored the pair with his 17th double of the season.
Johnny Woodard
, who had been activated from rehab with the GCL Twins at 10:00 AM, singled to move Ramos to 3rd, and
Danny Berg
's soft fly ball to right drove in Ramos.
Quintin Berry
took a walk from
Matt Fox
in the bottom half of the set, then stole 2nd base. With
Tuffy Gosewisch
out on strikes and
John Urick
out on a pop up, Berry then stole 3rd.
Michael Taylor
singled to drive him in to give the Threshers one.
Berry would be bothersome again in the bottom of the third, singling his way onto the bags, then, one out later, stealing 2nd. Berry's 39 stolen bases does not lead the Florida State League, by the way, that honor goes to Brevard County's
Darren Ford
, who has 48. Urick doubled Berry in, and Fox would hit
Michael Taylor
with a pitch.
Gus Milner
took a double off of Fox to drive in Urick.
Alan Robbins
walked before
Garry Cates
singled Taylor in. Milner was greedy and tried to go home as well, but was taken out a the plate by catcher
Wilson Ramos
.
Garrett Oslon
homered in the top of the 4th to tie the contest back up.
Gosewisch would single and Taylor double in the bottom of the 5th to put the Threshers up on top. Then came the less then memorable sixth.
Fidel Hernandez
singled and
Jesus Villegas Andino
walked. Barry singled to load up the bags, and Gosewisch took a double shot to bring in a pair. Urick followed that up with a double shot of his two to chase in two more at which point field manager
Jeff Smith
took Steedley off the mound in favor of his new bullpen ace,
Danny Santiesteban
. The outfielder would allow a single to Taylor but induced Milner to hit into a double play which had the unfortunate side effect of scoring Urick. He'd then
Alan Robbins
down on strikes to get out of the inning.
The Miracle showed their new ace some love in the top of seventh, with
Danny Berg
singing off Danny Brauer with one out on the board.
Eli Tintor
walked, and Olson reached on a fielding error to load the bags.
Yancarlos Ortiz
ground into a force out that took Berg out at home, but
Steve Singleton
would get plunked by a pitch to force in Tintor.
Edward Ovalle
singled out to right to drive in Olson before
Whit Robbins
ground out, cutting short the Miracle rally.
Santiesteban would use three straight outs to get Clearwater out in the eighth, but he was tiring. Smith would make a move to keep
Garrett Olson
in the game as pitcher and moved Berg in from left to cover 3rd.
Whit Robbins
, who had been DHing, moved to take over first and Woodard came out of the game to be replaced by Lehmann, who went into left field. Olson would strike out Berry, but allowed a triple to Gosewisch. Urick singled to score the Thresher's catcher, but Olson got Taylor out on strikes before walking Milner. Pinch hitter
Kevin Mahar
would fly out to end the inning.
Olson might have a career ahead of him in the National League as he singled in the top of the 9th, but got no support from his fellow batters with Singleton grounding into a force out to end the contest.
Ovalle finished up 2-for-3 with a walk and a RBI. Singleton and Robbins were both 2-for-4, Sing with a walk, a double, a run and a RBI, and Robbins with a walk and a run. Berg and Olson were both 2-for-5, Berg with a RBI and Olson with a pair of runs and a RBI, including the home run. Ramos, Woodard and Ortiz were all 1-for-5, Ramos with a run and a pair of RBIs. Tintor was 1-for-4 with a walk and a run.
Fort Myers now hops on the bus and heads just down the road to Knology Park to face the Dunedin Blue Jays Sunday afternoon for a 1:00 PM game.
Cole Devries
(7-7, 2.69) will take the start for the Miracle in a potential preview of the upcoming West Division Playoff round.
Box
Log
Miracle
Threshers
News Press
NDN
Jeff Crupper.com
Blog
Phuture Phillies
Blog
Let's Go Miracle
Blog