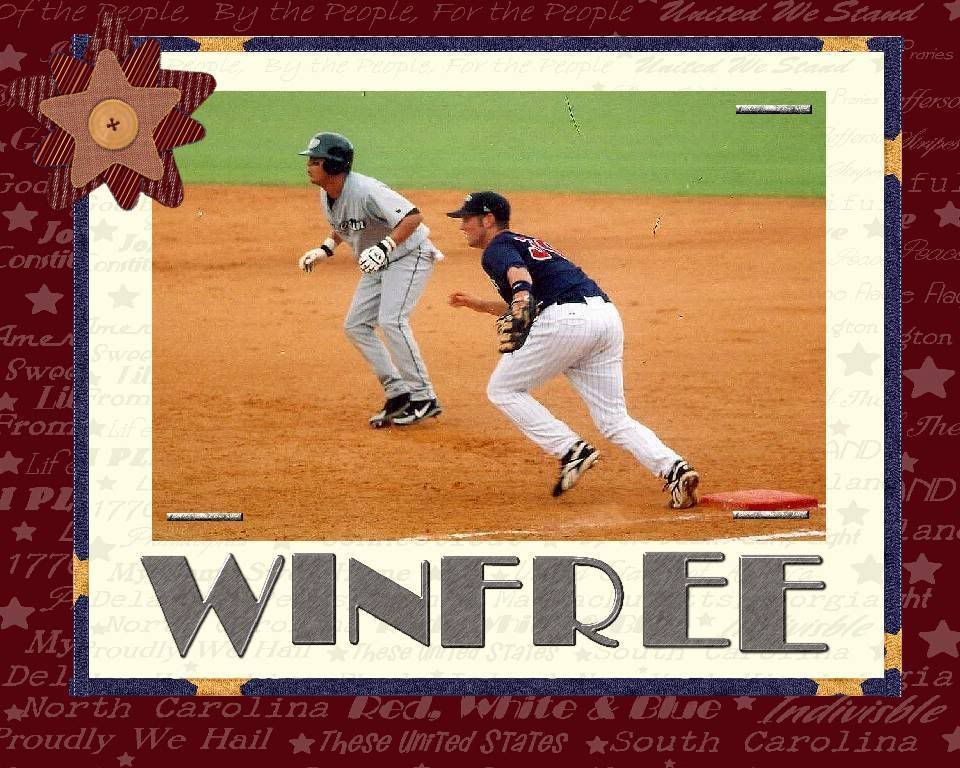 Saturday: New Britain 7 at Connecticut 8
W: R. Ray (4-1, 3.31); L: A. Gabino (5-5, 3.26); SV: J. Hedrick (5)
HR: CT: P. Sandoval (6).
The New Britain Rock Cats came back from a 6-1 deficit to tie Saturday's game against the Connecticut Defenders, but a pair of runs in the 7th inning doomed to them in the end.
Danny Valencia
singled and
David Winfree
doubled to bring him home, giving the Rock cats a 1-0 lead in the top of the first.
The bottom of the 3rd saw
Simon Klink
take a single off Rock Cat's starter
Jeff Manship
. After
David Marout
flew out to center,
Kyle Haines
singled and
Antoan Richardson
took a walk to load the bags.
Ben Copeland
would go down on strikes and it looked like Manship might get himself out of the jam when
Pablo Sandoval
saw something he liked and connected for a grand slam, his sixth home run of the season going over the right field wall.
Ryan Rohlinger
would start out the bottom of the fourth with a single. After Klink went down on strikes
David Marout
reached on a force attempt. A double error on short stop
Felix Molina
, one for the fielding, one for throwing, put Rohlinger on 3rd and Marout on 2nd.
Kyle Haines
singled out to left to score the pair. Haines would try for 2nd base, but was taken down by
Luke Hughes
. A Richardson fly out ended the inning.
Toby Gardenhire
singled to lead off the top of the 5th, then scampered over to 3rd on a
Drew Butera
line drive.
Matt Moses
and
Steve Tollenson
would both go down on strikes before
Dustin Martin
single to plate Gardenhire. Valencia followed that up with a line drive single to put Butera over the plate, and a fielding error by Richardson allowed Martin to score as well. Valencia ended up at 3rd. Winfree would take a walk before
Ben Snyder
's time on the Connecticut mound was ended.
Ronnie Ray
joined the game for the Giant's affiliate. He'd give up a double to Hughes that put Valencia and Winfree over the plate for two more runs, before getting
Felix Molina
to ground out, ending the inning.
Snyder left the game after giving up six runs, all earned on six hits and a pair of walks while striking out 2 over 4.2 innings worth of work. Manship would work six allowing six runs, 4 earned, on 7 hits and 2 walks while fanning four.
Dustin Martin
lead off the top of the 7th inning with a double and would come home, one out later, on a
David Winfree
single to put the Cats up by one.
It was short lived.
With
Armando Gabino
on the hill for New Britain, Marout drew a walk. Haines would go down on strikes and Richardson ground into a force out. Copeland singled, and Richardson advanced to 3rd on a fielding error by Martin. Sandoval's single scored Richardson, and
Adam Witter
's line drive to right brought in Copeland, putting the Defenders on the top again.
Paul Oseguera
took three Cats batters down on strikes in the eighth, and
Justin Hedrick
used a combination of outs to finish off the game.
Gabino would get hit with both the blown save, his first of the season, and the loss, his fifth.
Winfree finished up the contest 2-for-3 with a walk, a run and a pair of runs scored. Martin and Valencia were both 2-for-5 with a pair of runs and a RBI each. Hughes (1-for-3 with a walk) and Moses (1-for-4) both added doubles, Hughes with a pair of RBIs as well, while Gardenhire and Butera were each 1-for-4 with a run.
Box
Log
Rock Cats
Defenders
Courant
Bulletin
NB Herald: EL Notebook
Sunday: New Britain at Connecticut - Canceled
The Connecticut Defenders and the New Britain Rock Cats final matchup of the season was postponed due to wet grounds and unsafe playing conditions on Sunday afternoon.
The two teams will not make up the game in accordance to Eastern League rules. In great appreciation to the fans that showed up for the game, the Defenders are awarding two (2) tickets redeemable for any remaining 2008 home game in exchange for one ticket to Sunday's contest.
Defenders
Bulletin