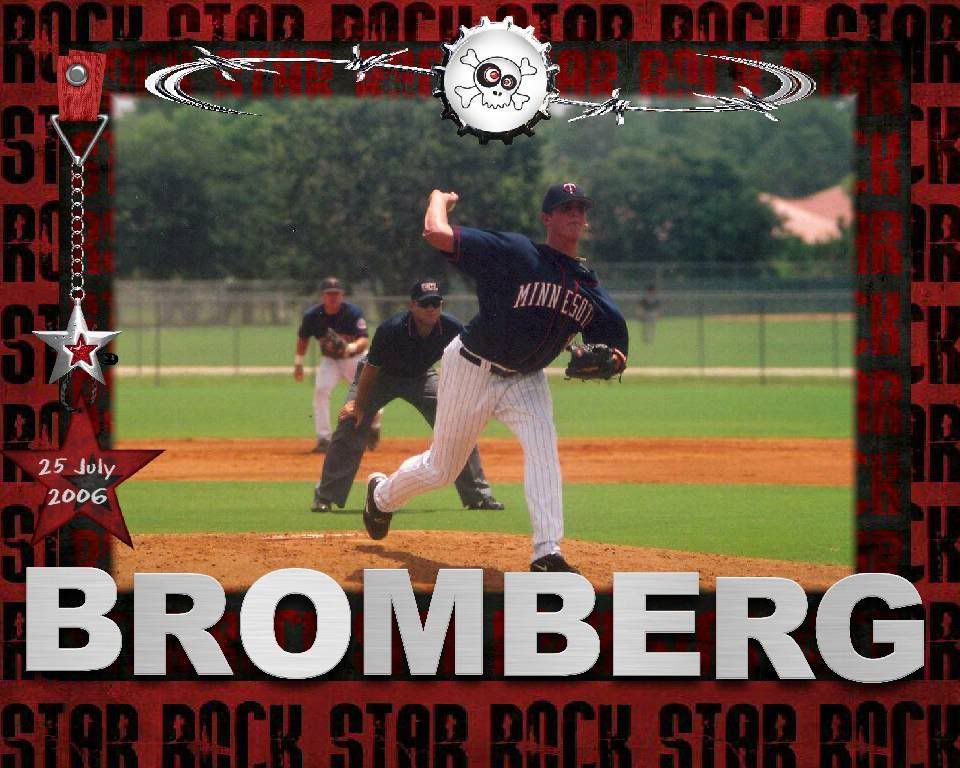 Beloit 0 at Wisconsin 10
W: K. Renaud (1-2, 3.82); L: D. Bromberg (6-8, 4.85)
HR: WIS: D. Almonte 2 (8), B. Ochoa (3).
The Beloit Snappers continued to struggle at the plate, this time being shut out by the Wisconsin Timber Rattlers. Wisconsin starter
Keith Renaud
scattered four hits and a pair of walks over 6.2 innings to keep the Snappers off balance.
Daniel Carroll
singled for the T-Rattlers to lead off the bottom of the first and
Denny Almonte
put a
David Bromberg
pitch over the left field wall for his seventh home run of the season, helping Wisconsin to an early 2-0 lead.
Despite going down on the strikes in the bottom of the first,
Edilio Colina
would make it first base on a wild pitch by Bromberg.
Joe White
singled, moving Colina to 3rd and
Alex Liddi
's ground out served to plate the runner.
The bottom of the sixth saw
Denny Almonte
leading off with a home run, his eighth of the season going over the left field wall. Colina singled and advanced to 3rd on a throwing error by
Juan Richardson
. white would go down on strikes before Liddi singled to drive in Colina.
Joseph Dunigan
doubled out to right to score Liddi and moved to 3rd on the throw from right field. Beloit field manager
Nelson Prada
took Bromberg off the mound at the point, calling
Mike Tarsi
from the bullpen.
Juan Diaz
would sacrifice in Dunigan before Tarsi allowed a double to
Blake Ochoa
.
Maximo Mendez
's single would get Ochoa to 3rd, but he'd be stranded when Carroll was taken out on strikes.
Danny Hernandez
would replace Tarsi in the bottom of the 8th, and walked Liddi. Dunigan ground into a force out that took Liddi out at 2nd. Diaz then tripled to drive in Dunigan before Ochoa put his 3rd home run of the season over the left field wall to finish off the scoring.
Chris Cates
, Richardson,
Greg Yersich
,
Andrew Schmiesing
and
Jeanfred Brito
were all 1-for-3, Cates with a walk as well.
Estarlin De Los Santos
was 1-for-4. No multiple hit and no extra bases. And only 1 walks.
Bromberg suffered his 8th loss of the season giving up 7 runs on 8 hits while striking out 8 over 5.1 innings.
Having rattled enough, the Snappers now get a little loony, returning to Pohlman Field to host the Great Lakes Loons for a 3-game series. First pitch is due at 7:00 PM.
Box
Log
Snappers
T-Rattlers
GB Press-Gazette
Post Crescent
Monday:
BDN
GB Press-Gazette
---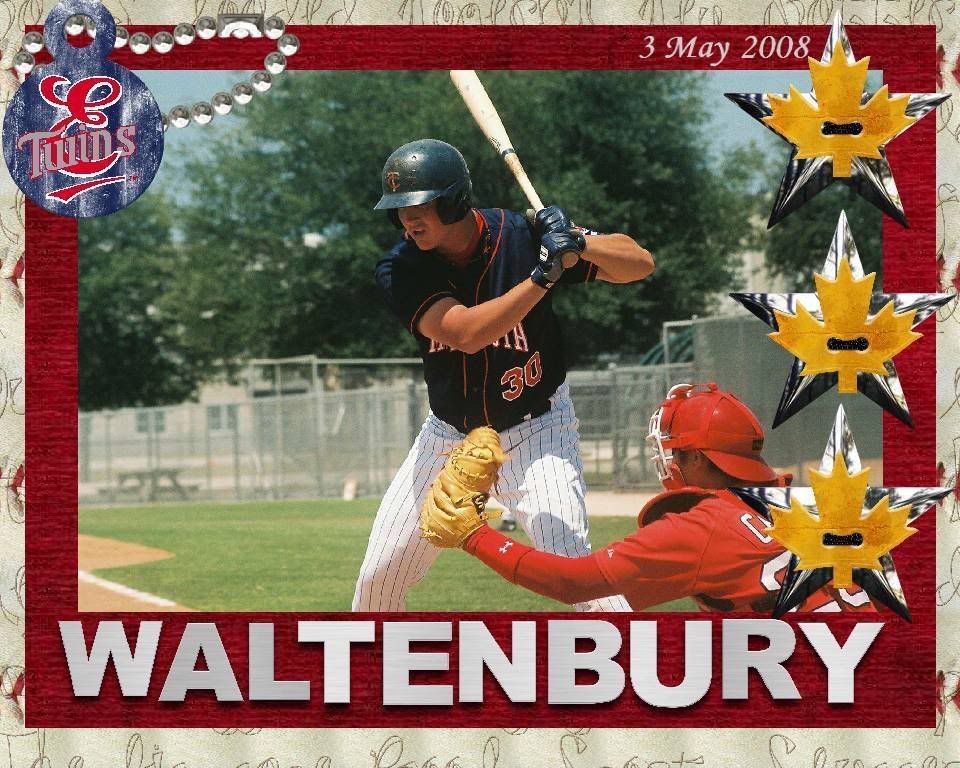 Kingsport 8 at Elizabethton 9
W: B. Lanigan (3-3, 3.72); L: M. Alvarez (0-3, 6.75); SV: M. Hamburger (5)
HR: KNG: D. McNulty (6). ELI: E. Bigley (7), M. Harrington (7), J. Waltenbury (6).
The Elizabethton Twins were able to stop a late inning rally by the Kingsport Mets to remain n first place in the Appy League's west division.
Kingsport would get to E-Twins starter
Bobby Lanigan
first, when
Seth Williams
singled in the top of the 2nd inning. A fielding error by
Danny Rams
at first allowed
Stefan Welch
to reach and sent Williams to 3rd.
Pedro Zapata
's ground out served to plate Williams and a sac-fly by
Doug McNulty
brought in Welch.
Rafael Fernandez
singled in the top of the 3rd, moved to 2nd on
Kyle Suire
's ground out and scored on a
Charles Doyle
line drive to left, making it 3-0 Kingsport.
The Twins would finally answer back though in the bottom of that inning when
Dominic De La Osa
was hit by a pitch. One out later,
Jon Waltenbury
put his 6th home run of the season over the right field wall to give Elizabethton two.
McNulty would homer in the top of the fourth, a solo-shot that cleared the center field fence.
Michael Harrington
returned the favor in the bottom half of the inning, his 7th of the year going over the right field wall. Following a ground out to
Evan Bigley
and a strike out to
Danny Rams
,
Angel Morales
doubled and
James Beresford
took a walk. De La Osa reached on a force attempt to load the bags, but Romero would pop out to strand them.
Waltenbury lead off the attack in the fifth by drawing a walk.
Manuel Alvarez
would come into replace
Collin McHugh
on the mound and
Alex Soto
took a double off of him to bring Waltenbury home.
Michael Harrington
then double to score Soto, putting the E-Twins on top. Bigley launched his 7th home run of the season over the left center field wall for a pair of insurance runs. Rams would single before
Jorge Rodriguez
replaced Alvarez on the mound. Morales singled off the new hurler, as did Beresford, which plated Rams. De La Osa would go down on the strikes before Romero singled to drive in Morales. Having batted around the order, Waltenbury drew another walk. Soto hit into a force out this time that took Beresford out at home, saving the run. Harrington would ground out to end the inning.
With two outs in the top of the 7th, Suire walked and Doyle doubled.
Wilmer Flores
singled to drive in Suire and a Williams fly ball single brought in Doyle. E-Twins field manager would then bring in
Steve Blevins
to replace Lanigan. A throwing error by Beresford allowed Welch to reach and Flores to score before Blevins could get Zapata to ground out to bring the E-Twins up to bat again.
A walk to Fernandez and a double to Suire brought in the final Mets run.
Mark Hamburger
worked the final inning for his fifth save of the season.
Rams and Morales were both 3-for-4 at the plate with a walk and a run, Morales with a double. Harrington was 2-for-5 with a double and a pair of runs and a pair of runs scored. Waltenbury was 1-for-3 with 2 walks, 2 runs and 2 RBIs, while De La Osa and Beresford were both 1-for-4, De La Osa with a run, Beresford with a walk and a run scored.
Romero, Soto and Bigley were each 1-for-5, Soto with a double a run and a RBI and Bigley with a run and two RBIs on the yarder.
The Twins take Tuesday off. They then head over to Greeneville to face the Astros on Wednesday for a 7:00 PM game.
Box
Log
Orange Clockwork
Blog
Monday:
E-Star
Sunday:
E-Star
E-Star 2
E-Star: Smith's # 600
E-Star
Saturday:
E-Star
---
DSL Rockies 1 at DSL Twins 4
W: A. Salcedo (2-4, 1.65); L: N. Gonzalez (2-4, 3.24); SV: E. Alvarez (11)
HR: DSL ROCK: J. Crousset (4).
Adrian Salcedo
worked 7 innings for the DSL Twins, allowing only 1 run, earned on 7 hits and a walk while fanning four to pick up only his second win of the season as the DSL Twins downed the DSL Rockies, 4-1.
Felix Caro
doubled , then came home on a
Jhonatan Arias
single in the bottom of the 3rd to open up the scoring for the D-Twins.
In the bottom of the sixth,
Jairo Rodriguez
reached on a fielders choice that saw
Oswaldo Arcia
taken out at home.
Jean Carlos Mercedes
singled to drive in Rodrigez, and Mercedes moved to 3rd on a throwing error by
Miguel De Leon
. A wild pitch by Rockie's starter
Nelson Gonzalez
allowed Mercedes to score.
Back-to-back doubles to Arcia and
Jairo Perez
in the bottom of the 8th, add an extra point on for the Twins, rounding out the offense.
The lone Rockie's run came in the form of
Juan Crousset
's fourth home run of the season in the top of the first.
Perez finished up 2-for-3 with a double while Arcia was 2-for-4 with a double and a run.
Danny Santana
, Arias and Mercedes were all 1-for-4, Santana with a double, Arias with a walk and Mercedes with a run. Caro was 1-for-3 with a double and a run. Rodriguez was 0-for-4 despite having a run.
Box
Log