Whit Robbins shows off the new uniforms
Homestead 4 at Newark 0
W: M. German (2-1, 3.13); L: S. Steedley (0-2, 13.50)
HR: None.
A classic pitcher's duel came to an unhappy end for the Newark Eagles who fell, 4-0 to the Homestead Grays on Negro League Appreciation Night.
Quentin Berry
singled off of reliever
Spencer Steedley
, then stole 2nd base. Watson would be hit by a pitch, but
Michael Taylor
ground into a double play, to take out Quenton and Taylor. A wild pitch by Steedley undid the great defensive work however, sending Watson to 3rd.
Gus Milner
was then intentionally walked and
John Urick
drew a walk to load the bags. At this point, Newark field manager
Jeff Smith
replaced Steedley with
Matt Williams
. A throwing error by
Juan Portes
at 3rd allowed Watson and Milner to score, and
Kevin Mahar
to reach.
Tuffy Gosewisch
then doubled in Urick and Mahar before
Fidel Hernandez
went down on strikes.
Newark would go down quietly to Homestead's
Matt Smith
in the bottom half of the stanza to conclude the contest.
After an offensive outburst the night before, Newark managed only six hits in the game.
Wilson Ramos
and
Juan Portes
were both 2-for-5. Ortiz was 1-for-3 with a walk, while
Johnny Woodard
was 1-for-4 with a walk.
Matt Fox
worked six fine innings for the Eagles, allowing 8 hits and a walk while striking out 3 but giving up no runs.
Jose Mijares
worked a pair of innings in relief, as did
Anthony Slama
.
The rubber match of the series is Saturday on a Back-to-School backpack give away night.
Cole Devries
(7-8, 2.97) will take to the hill for the home town team, while
Drew Naylor
(1-5, 6.87) will handle the pitching chores for the visitors.
Box
Log
Newark
Breeze
Breeze: playoff info
News Press
NDN
Inside the Homestead Grays
Blog
JeffCrupper.com
Devries wanted to wear the new stylin' duds, but as he wasn't playing in the game, he was disappointed. He'd try to practice in them, but Raz made him go back to clubhouse and take them off. Raz suggested he could wear them in the stands while charting and REALLY make a fashion statement, but he declined that one.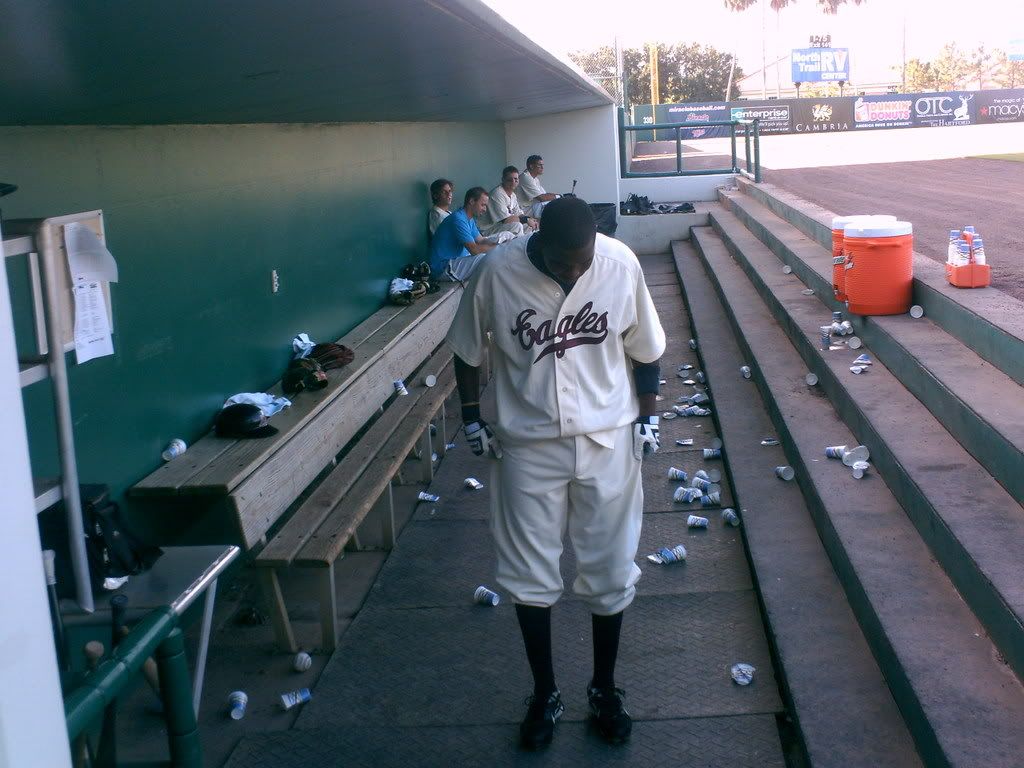 Johnny Woodard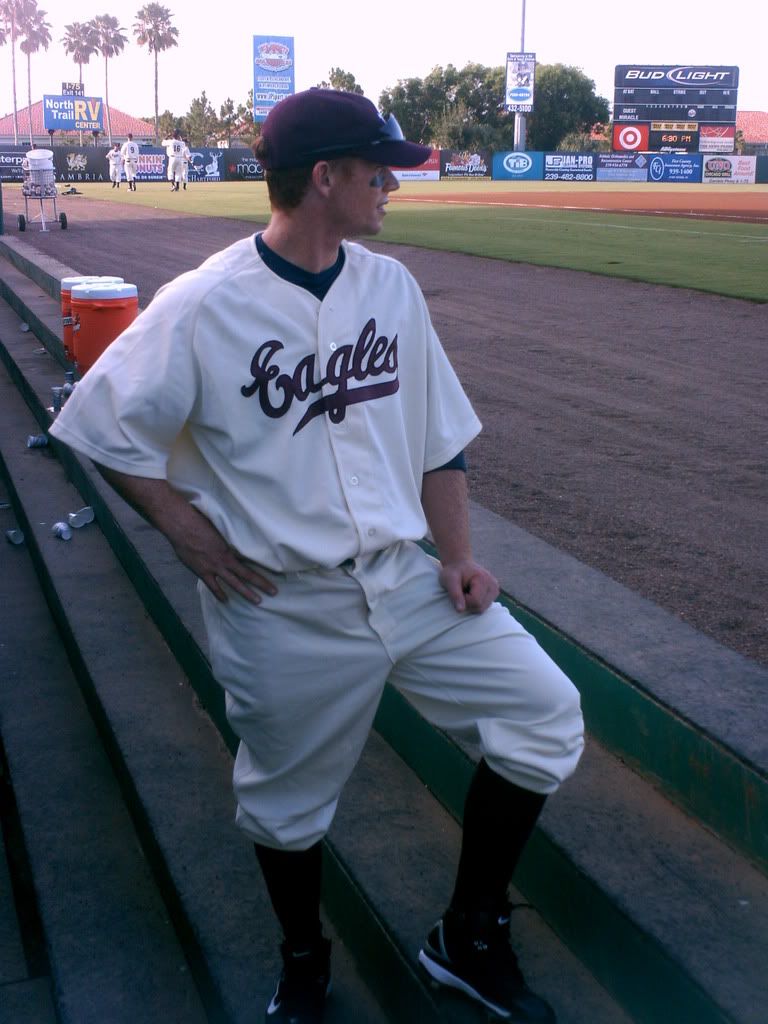 Danny Berg
Jose Mijares and Alex Burnett (I think)
All photos © 2008 Animal Antix Designs. Use without permission prohibited.