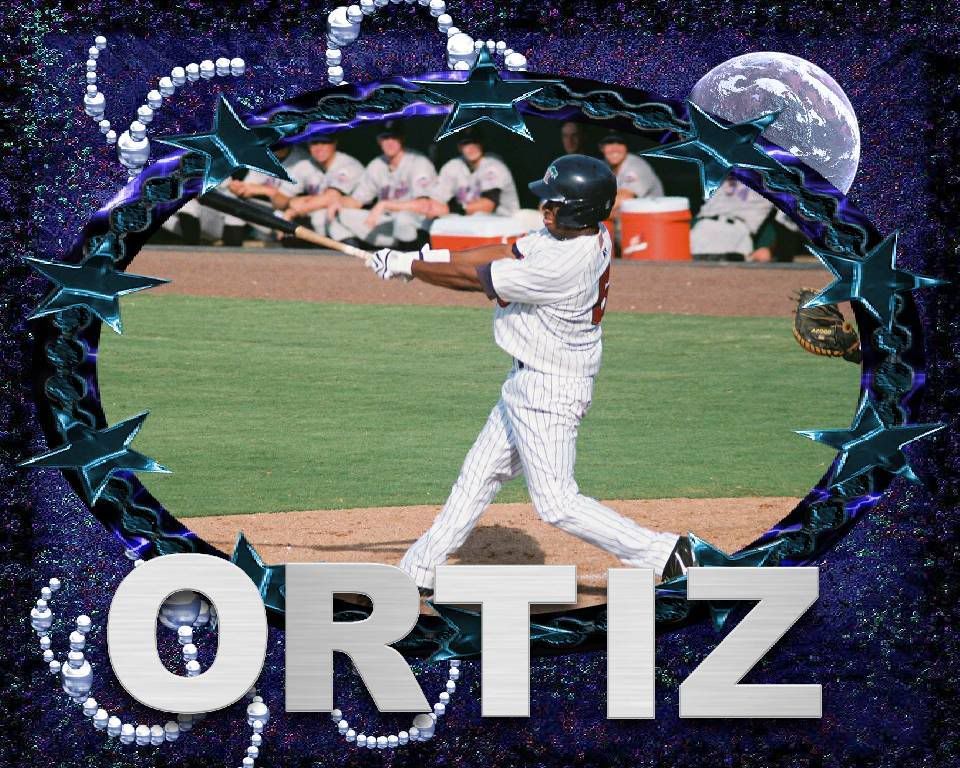 Fort Myers 3 at Dunedin 7
W: A. Wideman (4-4, 4.95); L: C. Devries (7-8, 2.97); SV: C. Falkenbach (19)
HR: None.
I was hoping that the Fort Myers Miracle would want to use this series a warm up for a potential play off match, but the Dunedin Blue Jays showed nothing but contempt for the 1st half west division champs as they strolled over them to 7-3 win Sunday at Knology Park.
Marcos Cabral
took a double off Miracle ace
Cole Devries
in the bottom of the first, and
Cory Patton
singled him in.
Brian Dopirak
doubled as well to plate Patton and after
Anthony Hatch
went down on strikes,
Jesus Gonzalez
singled out to center to bring in Dopirak, giving the Jays an early 3 run lead.
With two outs in the bottom of the 2nd,
Chris Emanuele
doubled, and following a walk to Cabral, came home on a Patton single.
Dunedin's
A.J. Wideman
worked the first five innings as did Devries for Fort Myers. But the Miracle would not mount much of an offense until the fifth inning, then
Garrett Olson
singled. Wideman would pick him off at first though, so it was up to
Danny Lehmann
to lead the attack with a line drive to right.
Danny Santiesteban
singled and
Yancarlos Oritz
tripled to plate the pair.
Steve Singleton
's ground ball to short would drive in Ortiz befor
Whit Robbins
flew out and
Eli Tintor
ground out to send Fort Myers back on the defense.
With Devries still on the mound in the bottom of the sixth,
Jesus Gonzalez
walked,
Matthew Liuzza
reached on a force attempt that failed when Ortiz bobbled the ball and Gonzalez went to 3rd.
Jeff Smith
would call upon
Jose Lugo
to get the Miracle out of the jam, but he allowed a double to Caladrone that brought in Gonzalez.
Luis Sanchez
's single plated the other two runner before
Chris Emanuele
went down on strikes and Sanchez was caught stealing. Cabral drew a walk, but Patton lined out to end the inning.
While the next 4 innings saw the Miracle get 5 runs and a walk off the Jay's relievers, they could not put anything together.
Carlos Guierrez
worked a couple of scoreless innings for the Miracle to finish off the game. Submariner
Conner Falkenbach
picked up his 19th save of the year for the Jays.
Lehmann was 3-for-4 with a run, Ortiz was 2-for-4 with a triple, a run and a pair of RBIs. Singleton was also 2-for-4 with a walk and a run.
Juan Portes
and Robbins, both 1-for-5, and
Eli Tintor
,
Garrett Olson
and Santiesteban, each 1-for-4, had singles in the game, Santiesteban with run to leave the others as one hit wonders.
Lots of hit singles but no runs to show for them.
Alex Burnette
(6-4, 3.74) will try to get some respect from the Miracle's division rivals as he goes up against
Randy Boone
(2-1, 4.45) Monday evening. First pitch is set for 7:00 PM.
With the loss, the Miracle fall to 8 games behind Dunedin, three games in front of the cellar dwelling Threshers.
The Miracle return home Thursday Night for a Thirsty Thursday against those same Threshers.
Box
Log
Miracle
News Press
Breeze
Former Miracle
Anthony Swarzak
has been promoted from AA New Britain the the Rochester Red Wings and will make his first AAA start on Wednesay. Swarzak replaces
Brian Duensing
on the roster. Duensing, another former Miracle, is off to Beijing as part of Team USA to participate in the upcoming summer Olympic games.
As part of a going away gift for Duensing, Wings GM
Dan Mason
gave Duensing a plane ticket so that his wife, Lisa, may join him in Beijing. His teammates on the Red Wings have put together a silent auction that will take place at Rochester's Aug. 8 home game, the proceeds of which will help ofset the hotel costs for the tirp.
GCL Twins outfielder
Aaron Hicks
is the Twins' Minor League Player of the Week for July 19-25. Hicks, 18, batted .400 (8-for-20) with a double, home run, four RBI and four runs scored in five games. Hicks was drafted in the first round, 14th overall in the 2008 First-Year Player Draft.