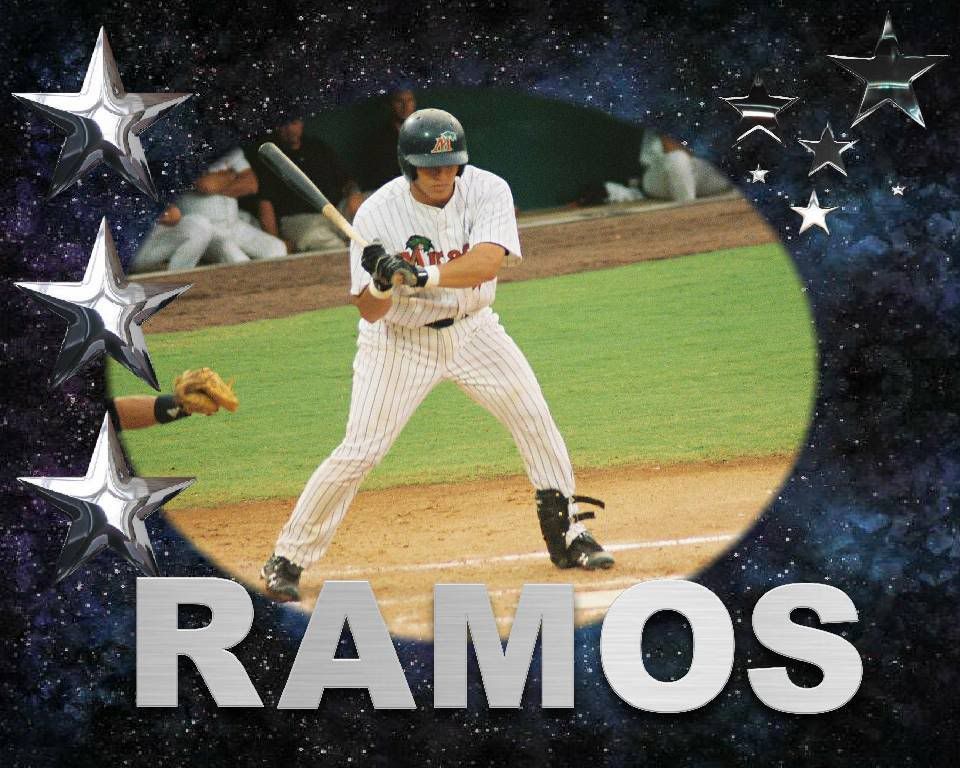 Clearwater 4 at Fort Myers 15
W: C. Gutierrez (1-0, 2.70); L: J. Savery (5-9, 4.46)
HR: None.
The boys were wondering how I was going to handle this write up and to be honest, I myself am wondering the same thing. All pitchers are entitled to bad games, but for
Joe Savery
, this may well rank as one of the worst game of his career.
The Clearwater lefty allowed 8 runs - all earned - on 8 hits and 4 walks while striking out one. He'd work one inning and pitch to 5 batters without recording an out before being pulled in favor of
Dan Brauer
.
For the Fort Myers Miracle faithful, it was a very long, but very fun night at the ballpark as the Miracle romped over the Clearwater Threshers 15-4. And that was without
Danny Berg
's phantom home run.
Steve Singleton
and
Edward Ovalle
both took walks to lead off the offense for the Miracle.
Wilson Ramos
' line drive knocked in Singleton, but Ovalle would be taken out at 3rd on the throw in from left field.
Whit Robbins
then doubled to drive in Ramos and Whit might have made it to third, but he hesitated between second and third on the basepaths trying to locate the ball and that cost him any chance of beating the throw in. (Note to Whit: Watch Jeff. If he's telling you to run, RUN!)
Juan Portes
singled, then stole 2nd base.
Johnny Woodard
singled out to right to plate Portes and Berg doubled to move Woodard to 3rd.
Danny Santiesteban
was called out on strikes though, much to the disappointment of the Thirsty Thursday Night crowd.
Yancarlos Ortiz
and Singleton both batted their way onto the basepaths before Ovalle walked to load the bags. A wild pitch by Savery brought in Ortiz and a catching error by
Alan Robbins
allowed Singleton to score. Ramos doubled to drive in Ovalle who'd move to 3rd on the previous play and Whit drew a walk before
Razor Shine
finally caught a clue and got Savery off the mound. Brauer would allow a line drive to Portes that plated Ramos but finally found an out when Woodard poped a ball foul and Al caught it behind the plate. (Here in after, their Robbins is "Al", and our Robbins is "Whit". This game report is going to be convoluted enough as it is.) After Berg's phantom home run was waved off, he'd hit a sac fly to center to score Whit. Santiesteban's line drive brought in Portes before Ortiz, batting around the line up, ground out to end the inning.
In the top of the third,
Ozzie Sosa
walked
Quintin Berry
and
Rob Watson
was hit by a pitch.
Mike Taylor
singled out to right to drive in Berry giving the Thresher a run before
Gus Milner
went down on strikes and
Kevin Mahar
flew out.
Sing would get hit by a pitch to start off the bottom of the 3rd, and Ovalle took a walk. Al passed a ball which advanced the two runners and Ramos would then single to drive the pair in. Whit and Portes would both get fly outs and Woody a strike out to give Clearwater a chance again.
John Urick
and
Fidel Hernandez
drew walks from Sosa, who is down in the High A trying to learn to keep those walks to a minimum. Al would go down on strikes before
Gary Cates
singled to bring in Urick, helped in part by Berg's fielding error. Berry hit into a force out to score Hernandez. Barry was actually out, but was awarded first on a throwing error by Ortiz. Watson would strike out bringing the
Elizabethton Twins
Miracle back up to bat.
The bottom of the fourth saw Berg walk and Santiesteban single. ("And I have to wonder," I said to Ed, "When the holiday season comes around, if anyone ever calls him Danny Santiesteclaus.") Ortiz's line drive plated Berg and Sing's fly ball to right advanced the runners. A sac-fly by Ovalle brought in Santiesteban before Ramos and Whit went down on strikes.
Carlos Gutierrez
replaced Sosa in the top of the fifth and allowed a walk to Taylor. A wild pitch moved the runner to 2nd and Milner's fly out advanced him ot 3rd. Mahar would then be called out on strikes - evidently much to his surprise - and Urick doubled to bring in Taylor.
Razor sent
Ben Pfinsgraff
out to the mound for the bottom of the 5th, and got three quick outs.
Our Thresher's buddy Al singled in the top of the sixth and Cates flew out to right. Cates is, by the way, the big brother of Twins prospect
Chris Cates
who is currently playing in Beloit and who will likely make the Miracle squad next season. Berry singled and a wild pitch by Gutierrez moved Al to 3rd. Berry got caught stealing 2nd however and Watson popped out to sent the Miracle back up to bat.
Having had some success in the fifth, Pfinsgraff was invited back out to the mound for the sixth. After getting Santiesteban to ground out, he'd give up back-to-back singles to Ortiz and Sing, and allowed a double to Ovalle that plated Ortiz. Ramos' ground ball to right drove in Sing adding two more the Miracle total.
That would actually do it for either side.
Jose Lugo
,
Matt Williams
and
Blair Erickson
all pitched an inning a piece for the Miracle, while Pfinsgraff worked the seventh and
Ben Schlitter
worked the eighth for Clearwater.
Sing was 3-for-4 with 4 runs and a walk, Ramos was 4-for-5 with a double, 2 runs and five RBIs. Ortiz was 3-for-5 with a pair of runs and an RBI while Santiesteban was 2-for-5 with a run and a run batted in.
Late minute defensive switches
Danny Lehmann
and
Eli Tintor
were the only players to go hitless, while
Garrett Olson
was the only one hit wonder in the game.
The fun continue tomorrow as the Miracle, a.k.a. the Newark Eagles, take on the Clearwater, a.k.a. the Homestead Grays on Negro Appreciation League Night.
Matt Fox
(5-6, 4.25) will be on the mound for the Miracle and throwing out the first pitch at 7:05 PM. Come early and enjoy free hotdogs from 6:00 to 7:00 as well as $1 beer and sodas on Happy Hour Friday.
Box
Log
Miracle
Threshers
Breeze
News Press
NDN
Let's Go Miracle
Blog
Inside the Clearwater Threshers
Blog
Jeff Crupper.com
Joe Benson
was at the game last night. He'd said he'd likely to be ready to play for instructs (which assumes, of course, that he'll be invited to instructs.) Brent was complaining because he'd only sign five things, but I never have any problems with Joe. In fact, he seemed quite happy to see me. I had actually pulled all the stuff I have for the players on the disabled list, since you never know who'll show up in the stands this time of year, but Brett inadvertently reminded me to check my Miracle card album and low and behold, I have things there that need autographs.
Rene Tosoni
is still taking batting practice, but has not been cleared for running yet, pushing his return back again. At the rate he's going, he might end up being done for the season.
The Miracle and Threshers will be wearing Authentic Negro League uniforms for Friday night's game as it is Negro League Appreciation Night. (
Miracle
)
Former Miracle
Luke Hughes
was called up to AAA Rochester Thursday. He was 1-for-5 (w/ a single) in his first AAA game as Rochester lost to Pawtucket, 7-6. Another former Miracle,
Anthony Swarzak
, made his AAA debut on Wednesday night,
picking up an 8-3 win
over the Pawsox. LEN3 is
reporting
that
Livan Hernandez
will likely be cut loose by the Twins in order to make room for former Miracle
Francisco Liriano
to join the major league rotation. Liriano was part of the 2004 Miracle squad.
Speaking of Red Sox, the latest word is that they are now checking out Disney's Wide World of Sports, another slap in the face to the taxpayers of Lee county. We really need to have a dump the Red Sox night at Hammond Stadium.