Fort Myers at Daytona - canceled
Saturdays doubleheader between the Fort Myers Miracle and the Daytona Cubs as been canceled due to wet grounds and unplayable field conditions.
Because the two teams do not meet again this season, they will not be made up.
The Miracle return home to face the St. Lucie Mets, and will (hopefully) leave the rain in Daytona.
Invest 94 remains just to the south of Cuba, packing 40 MPH winds and drawing most of the rain to it. It is moving west, toward Panama, at 17 miles per hour.
Sunday is 70's night at the Bill as well as Cape Coral Breeze night. Tampa Bay running back
Earnest Graham
, a Cape Coral-Mariner High School graduate, will take batting practice and sign autographs before the Fort Myers Miracle's game at Hammond Stadium on Sunday.
The Fort Myers native is making an appearance at Hammond Stadium, on behalf of his non-profit organization Earnest Giving. Earnest Giving, which in part supports Big Brothers, Big Sisters, was founded in 2007 with a commitment to assisting young people achieve their goals and grow into productive adults.
Miracle
Daytona
News Press: Juan Portes
News Press: Yangervis Solarte
News Press: Earnest Graham
NDN
News Journal
Chicago Cubs online
Blog
Sports Autographs TTM
Blog
The Fort Myers Miracle will hold a baseball camp for ages 9-12 from July 21-23. Kids will learn fundamentals from Miracle players and coaches. Information: Justin Stecz 768-4210 or jstecz@miraclebaseball.com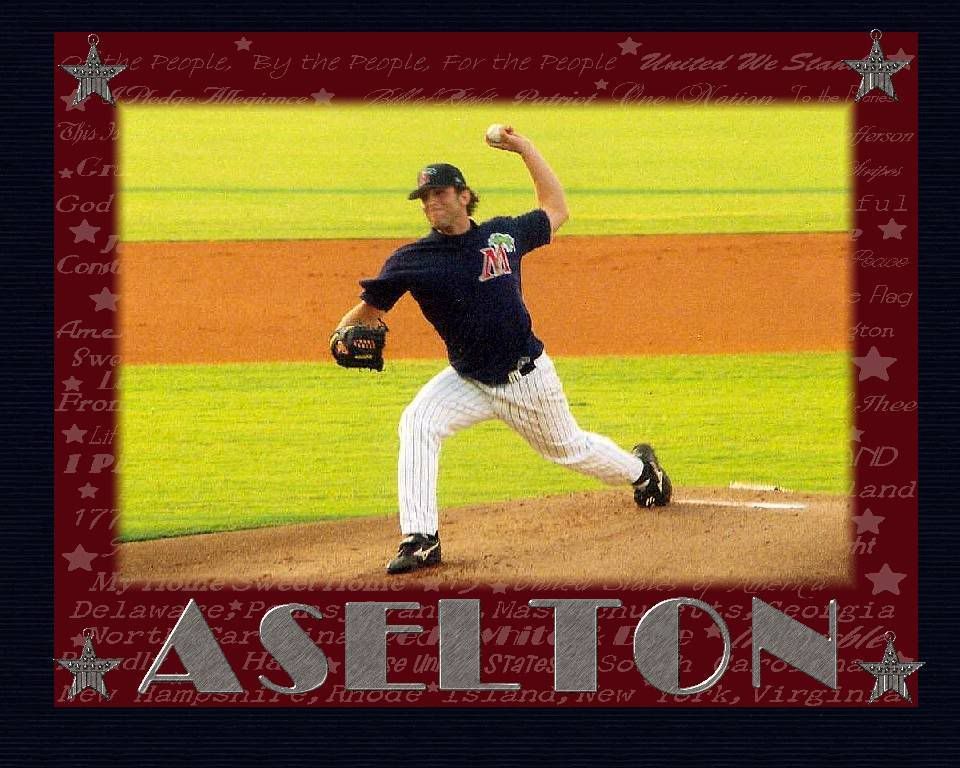 New Britain 3 at New Hampshire 6
W: B. Magee (3-11, 5.11); L: K. Aselton (4-4, 4.31); SV: Z. Dials (14)
HR: NBR: B. Peterson (11), F. Molina (1). NHM: S. Campbell (6), D. Smith (5).
A 3-run eighth inning put the game between the New Britain Rock Cats and the New Hampshire Fisher Cats out of reach for the Rock Cats.
Kyle Aselton
took his 4th loss of the season.
Aselton walked
Scott Campbell
in the bottom of the 1st, then gave up a home run to
David Smith
, his fifth of the season, that went over the right field wall.
New Britain answered back with
Felix Molina
doubling, then coming home on a
Drew Butera
single. It would be all the Rock Cats could get off New Hampshire's
Brandon Magee
, who went on to work 7 innings, scattering 4 hits and a pair of walks while fanning 7.
Aselton's outing wasn't bad, but it could have been better. The lefty allowed a pair of doubles, one to
Ryan Klosterman
, the other to
J.P. Arecibia
in the bottom of the 5th to make it 3-1 Fisher Cats.
He would be replaced by
Ryan Mullins
, who worked the final three innings.
Erik Niesen
singled in the bottom of the 8th, After
Ryan Patterson
lined out, Mullins would hit
Brian Jeroloman
with a pitch. Mullins then unleashed a wild pitch that moved the pair.
Jonathan Diaz
would go down on strikes before
Scott Campbell
put his sixth home run of the season over the right field wall to make it 6-1 in favor of New Hampshire.
Brock Peterson
and
Felix Molina
hit back-to-back home runs off
Orlando Roman
in the bottom of the 9th, but it wouldn't be enough for New Britain to catch the Fishers.
Dustin Martin
was 2-for-3 at the plate with a walk and a double, but did not factor in to the scoring.
Toby Gardenhire
was the 1 hit wonder, going 1-for-4 at the plate.
The two teams finish up the 4-games series Sunday at 1:05 P.M. The Rock Cats return to New Britain Stadium on Monday to host the Reading Phillies for a four game set.
Box
Log
Rock Cats
Fisher Cats/OSC
Union Leader
Courant
Courant: G-Drive