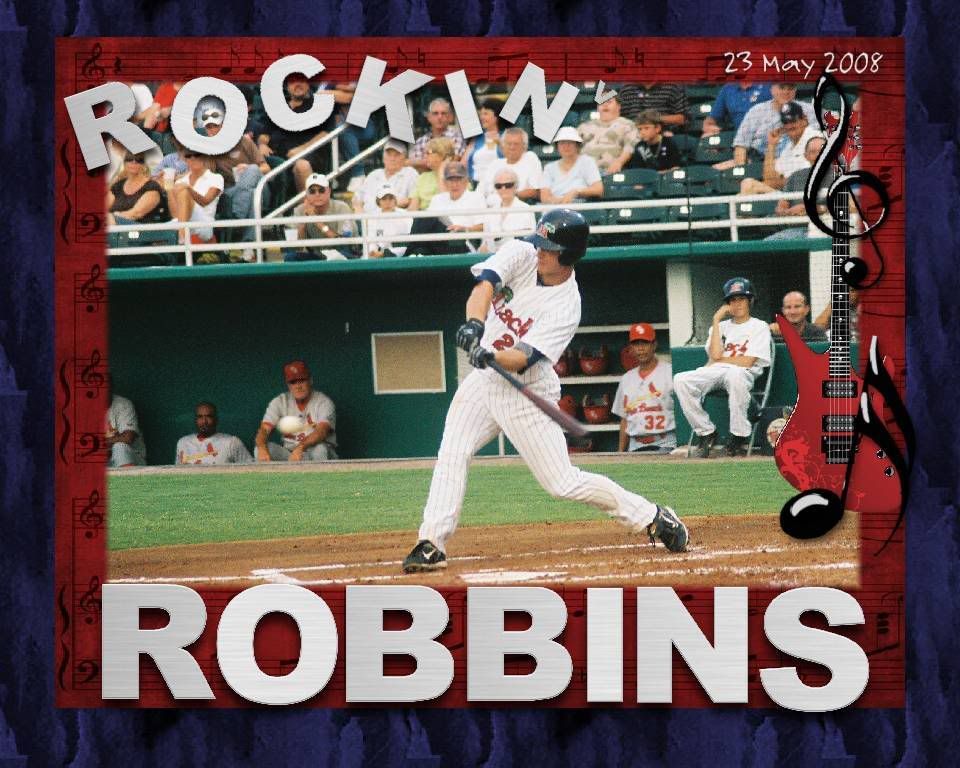 St. Lucie 7 at Fort Myers 9
W: O. Sosa (2-0, 3.57); L: D. Gee (7-6, 3.61); SV: A. Slama (20)
HR: FTM: W. Robbins (3).
Somewhere in the course of this game, I lost track of the score. I think it was right around when
Yancarlos Ortiz
hit a 2-run home run into the visitor's bullpen. The umpire signaled for a home run, surprising all of us, but then, after much discussion with the coaches on both sides, it was overturned and Berg when back to 3rd and Ortiz went back to the plate.
In any case...the St. Lucie Mets thought they were facing a bullpen pitcher and were not very happy when
Ozzie Sosa
struck out the first two batters he faced, and kept them off the board for the first and second innings.
Dillon Gee
did not fair so well.
Brandon Roberts
, who as been added to the Miracle roster along with
Jose Mijares
on rehab assignment, knocked a line drive to center, but
Steve Singleton
hit into a force out that took him down at second. Following a fly out to
Wilson Ramos
,
Whit Robbins
then doubled to move Sing to 3rd.
Edward Ovalle
's grounder to center brought in the pair for the first two Miracle runs.
(For the purposes of the St. Lucie series,
Wilson Ramos
will be referred to by his first name "Wilson", and the St. Lucie player by the same last name will be referred to as "Ramos".)
Eli Tintor
singled to 2nd and advanced on a fielding error by
Peeter Ramos
. Ortiz and Roberts would go down on strikes before Singleton doubled to plate Tintor.
Roberts, when he swung went all the way around, lost his balance and fell, which brought
Larry Bennese
charging out of the dugout. We all thought he'd re-injured himself again, but he assured Larry he was alright and was allowed to continue the game.
D.J. Wabick
singled off Sosa in the top of the 3rd. Following a
Brahiam Maldonado
fly out, Ramos and
Ezequiel Carrera
both singled to drive in Wabick. A missed catch by Wilson advanced Carrera to 2nd and Ramos to 3rd.
Ovalle would be hit by a pitch to start off the bottom of the inning. Following a fly out to
Juan Portes
, Berg doubled Ovalle in. Tintor would ground out, moving Berg to 3rd. That's when Ortiz hit his phantom home run. After everything was rewound, Ortiz would go back to the plate, and would strike out.
Mendez got a single off Sosa in the top of the 4th, and
Josh Thole
got a free pass.
Shawn Bowman
then singled out to right to load the bags. Wabick's follow up single, combined with Sing's throwing error, cleared off the bags, tying up the game. (Speaking of tying, Missy looked very smashing in her 70's tie-dyed T-shirt and shades.)
Continuing in his quest to be re-injured before he is done with his rehab, Roberts would get plunked by a pitch in the bottom of the fourth. After Singleton flew out to center, Wilson's line drive moved Roberts to 2nd.
Whit Robbins
then crushed one of the right field wall - no where near a foul pole - for a genuine home run to give the Miracle a 3 run lead again. Ovalle would single and steal 2nd, but Portes would fly out and Berg ground out to end the inning.
Sosa would put two outs on the board in the top of the fifth before hitting Mendez with a pitch. Thole then drew a walk, and Bowman singled to score Mendez. Wabick then hit one hop to Portes at 3rd, who tagged Thole on on his way to 3rd to end the inning.
Casey Hoorelbeke
, a side arm pitcher, replaced Gee in the bottom of the fifth, making the Mets fans happy as they couldn't figure out why the field manager
Tim Teufel
felt Gee was going to get any better. Hoorelbeke would confound the Miracle for the bottom of the 5th.
Carlos Gutierrez
replace Sosa in the top of the sixth, and Maldonado took a single off the rookie sinkballer. Ramos and Carrera both ground out, and wild pitch moved Maldonado to 3rd. But the University of Miami product got
Rueben Tejada
to hit into a ground out, stranding the Mets runner.
After Singleton popped out in the bottom of the six, Wilson singled. Robbins flew out, but Ovalle came back with a single to move Wilson to 3rd.
Ryan Coultas
then replaced Hoorelbeke and Portes singled to score Wilson. This was there I got really confused.
Lucan Duda
took a walk and Mendez singled him to second. Thole singled Duda in, and moved to second on a fielding error by Roberts. (Gee...I've missed those!) A wild pitch put Mendez on 3rd and Bowman would single him in.
Jose Lugo
then came up the mound to get three outs to retire the Mets.
"Wasn't it just 7-6 Miracle and now suddenly it's 7-6 Mets?"
"That's an eight," Matt Fox assured me. "We have 8."
"Are you sure?" That scoreboard is a disaster. Half the lights are out and in fact I initially thought the O in the bottom of the fifth was a four.
"Here," he said, trying to give me his chart. "See for yourself."
"No, no, it's okay, I trust you, it's just...."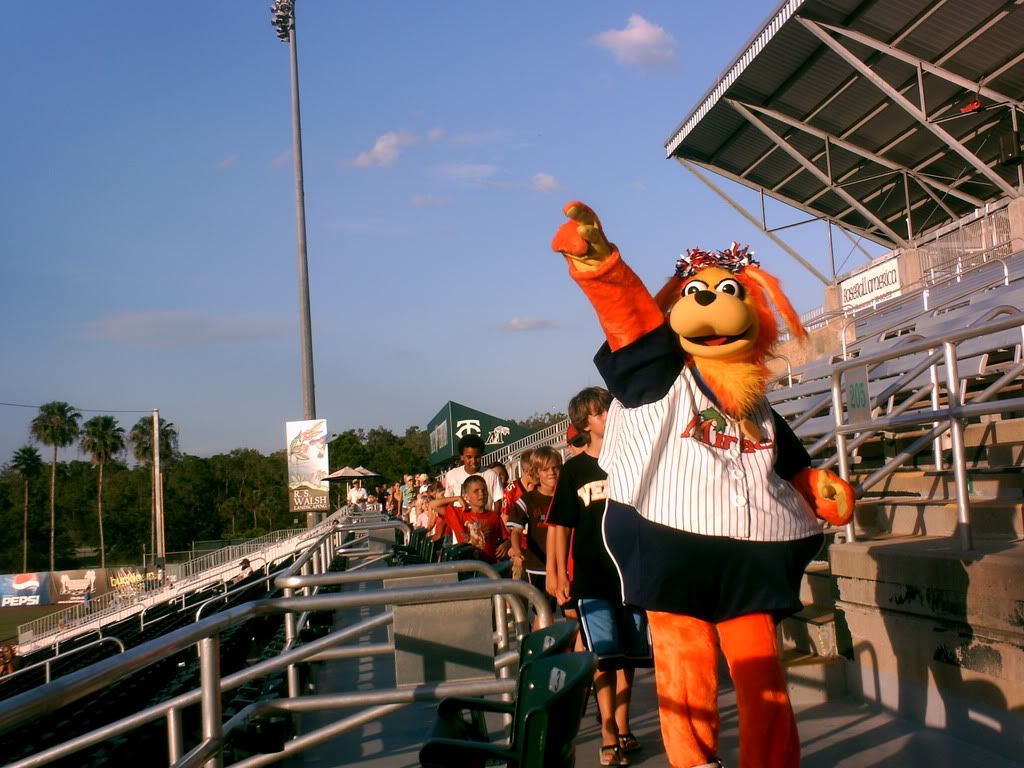 Tintor would be hit by a pitch, then steal 2nd. Ortiz would be hit by a pitch, then replaced by
Garrett Olson
as a pinch runner. Roberts would hit a sac-bunt to move the pair, which gave Coultas room to intentionally walk Singleton.
"He's walking Sing to get to the guy that has the most home runs on the team?"
"Wilson hits into a shit load of double plays," Alex points out. He also strikes out quite a bit, which would end up being the case here. Robbins then drew a walk to force in Tint, making the score 9-7 and closing out the offense portion of the program.
Wilson and Robbins finished up 2-for-4 with a pair of runs each, Robbins with a double and the home run, plus a walk, giving him 4 RBIs as well. Ovalle was 3-for-4 with a run and two runs scored. Portes was 2-for-5 with a run scored. Tintor and Singleton were both 1-for-4, Tint with a pair of runs, Sing with a run and a RBI. Roberts finished up 1-for-3 with a run and Berg rounded out the hitting, going 1-for-5 with a double and a RBI.
Anthony Slama
finished up on the mound, walking one and fanning three to pick up his 20th save of the season.
"We may or may not have a double header at Gulf Coast League tomorrow," I tell Fox (5-4, 3.72), "So I may or may not be around to watch you pitch tomorrow." He will be facing
Dylan Owen
(8-6, 3.72) of the Mets in Monday Night's Rodeo Night contest. Unlike Alex, who still gets upset then I blow him off in favor of an 18-year old, Fox is fine with that and warns me to take care and not get too much sun.
Box
Log
Miracle
News Press
News Press: Graham
NDN
NDN: Graham
Breeze
CU Photos
TC Palm
The stat packs were missing when the gates opened at six, which not only made the seasonals unhappy, but looked bad when the team had to tell the scouts that were attending the game that they didn't have media packages for them. Way to go,
Gary Sharp
! Keep up the good work. And BTW,
Adam Everett
is OFF the roster and Roberts is wearing #9.
Additional kudos to
Kris Koch
. If I must pay $5.00 for a braut at the grill, I'd really like condiments to go along with it. Maybe you could get someone to refill the containers? (The whole place is going to hell in a handbasket, I swear.)
Don't believe everything you read. A recent article in the
Strib
said that
Rene Tosoni
was likely done for the year. This was news to him as he's been taking batting practice and says he'll be back with the Miracle by Mid-August at the latest. Also,
Tyler Robertson
has been shut down for a couple of weeks to rest his shoulder. It is however, nothing serious and the MRI was clean.