Beloit 3 at South Bend 4
W: W. Spottiswood (3-3, 2.27); L: S. Arias (5-5, 3.50)
HR: SOU: J. Batten (1).
It's almost to the point where if they can get through a game without anyone getting hurt, you have to consider it a victory. However, despite a tied game in the 7th, the Beloit Snappers lost in 10 innings Thursday to the South Bend Silverhawks.
Santos Arias
took the loss, working out of the bullpen, perhaps to make room for
Shooter Hunt
in the rotation.
Steve Hirschfield
took the start working 6.1 innings.
Mark Dolnec
singled off South Bend's
Tom Layne
in the top of the 2nd, followed
Allan de San Miguel
's line drive to left.
Andrew Schmiesing
reached on a force attempt, but a throwing error by shortstop
Matthew Oxendine
allowed Dolenc to score for the first Snappers run.
Joseph Batten
homered in the bottom of the third to put the Silverhawks on the board.
In the bottom of the fifth,
Jimmy Principe
walked and Oxendine doubled to plate him, putting the Silverhawks on top.
Jeff Dietz
replaced Layne in the 7th and after Dolenc lined out, hit de San Miguel with a pitch. Schmiesing reached on a fielding error.
Jeanfred Brito
came in as a pinch runner for Dirty, and
Estarlin De Los Santos
ground into a force out that moved Brito to 3rd and took out Schmiesing at second. De Lo then stole 2nd and a
Ben Revere
single plated the pair.
Oxendine would single off Hirschfeld in the bottom of the 7th and Batten followed suite. That would finish it for Hirschfeld, as
Charles Nolte
came in, looking for the final two outs in the inning.
Collin Cowgill
singled off the newcomer however, plating Oxendine to tie up the contest.
Martin would take over for Nolte and work the 8th, giving way to Arias with one out in the ninth. In the tenth, Arias would walk
Chance Wheeless
, and a bunt single by
Elijah Rumle
moved him to 3nd. A sac-bunt saw Wheeless to 3rd, and one out later, Oxendine singled to bring him in for the game winning run.
Revere was 3-for-5 with 2 RBIs, and Dolence was 2-for-4 with a run. Dirty was 1-for-2 at the plate, having the only other hit in the game for the Snappers.
The final game of the series is Friday at 7:30 pm as Silverbend looks for a sweep at Coveleski Stadium.
Box
Log
Snappers
Silverhawks
Tribune
Thursday:
BDN
---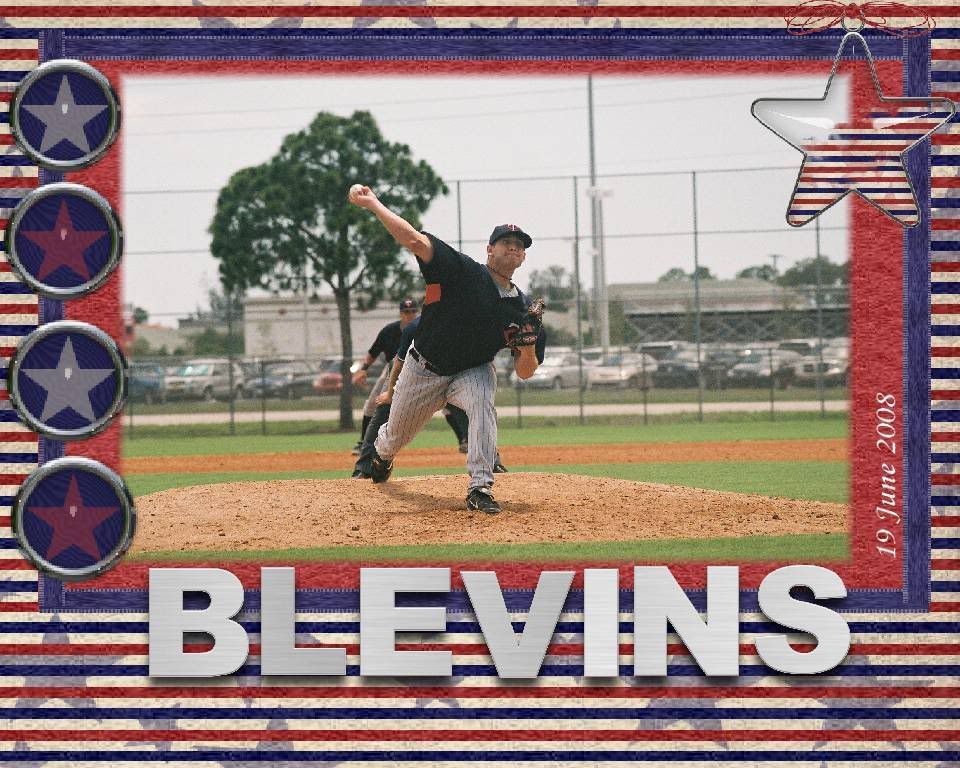 Greeneville 1 at Elizabethton 6
W: D. Osterbrock (3-2, 3.12); L: H. Villar (1-3, 4.24)
HR: None.
A strong outing by
Dan Osterbrock
and a five-run sixth inning put the Elizabethton Twins back in the win column Thursday night as they downed the Greeneville Astros 6-1.
Osterbrock worked 7 innings, giving up only 1 hit and a pair of walks during that time, while fanning a dozen.
Nick Romero
would get plunked by a pitch to start out the bottom of the sixth, then found himself crossing the plate after
Jon Waltenbury
tripled him in.
Mike Harrington
doubled to plate Waltenbury before
Evan Bigley
went down on strikes. The Astros would gring in
Arcenio Leon
to replace
Henry Villar
on the mound, and Leon gave up a single to
Jeff Lanning
to drive in Harrington. A balk by Leon and a pair of wild pitches moved Lanning around the diamond and saw him score before
Danny Rams
drew a walk.
Adam Severino
singled, and Rams advanced to 3rd on a fielding error by
Devon Torrence
.
James Beresford
would go down on strikes before a wild pitch plated Rams for the fifth run.
Romero lead off the bottom of the 7th with a line drive double, and Waltenbury advanced him with a single. After Harrington went down on strikes a wild pitch by Leon scored Romero. Bigley would be hit by a pitch and Lanning walk before Rams ground into a double play to end the inning.
Scott Blevins
would work a scoreless eighth, giving way to
Mark Hamburger
in the ninth. Torrence would take a walk to start out the inning and after a fly out to
Albert Cartwright
, Almonte walked as well. Heinze would go down on strikes before
Ebert Rosario
singled to scored Torrence, ending the E-Twins shut out bid.
Jeff Lanning
was 2-for-2 with a walk, a run and a RBI, while Romero was 2-for-3 with a walk and a pair of runs. Sevarino went 2-for-4 while Waltenbury was 2-for-5 with a triple a run and a RBI. Harrington and Beresford were both 1-for-4 with doubles, Harrington with a run and a RBI as well, while
Dominic De La Osa
finished up 1-for-5, good for the one hit wonder of the game title.
The rubber match is Friday at 7:00 at Joe O'Brien Stadium. The E-Twins then host the Kingsport Mets for a three game series starting on Saturday.
Box
Log
Twins
Thursday:
G-Sun
E-Star