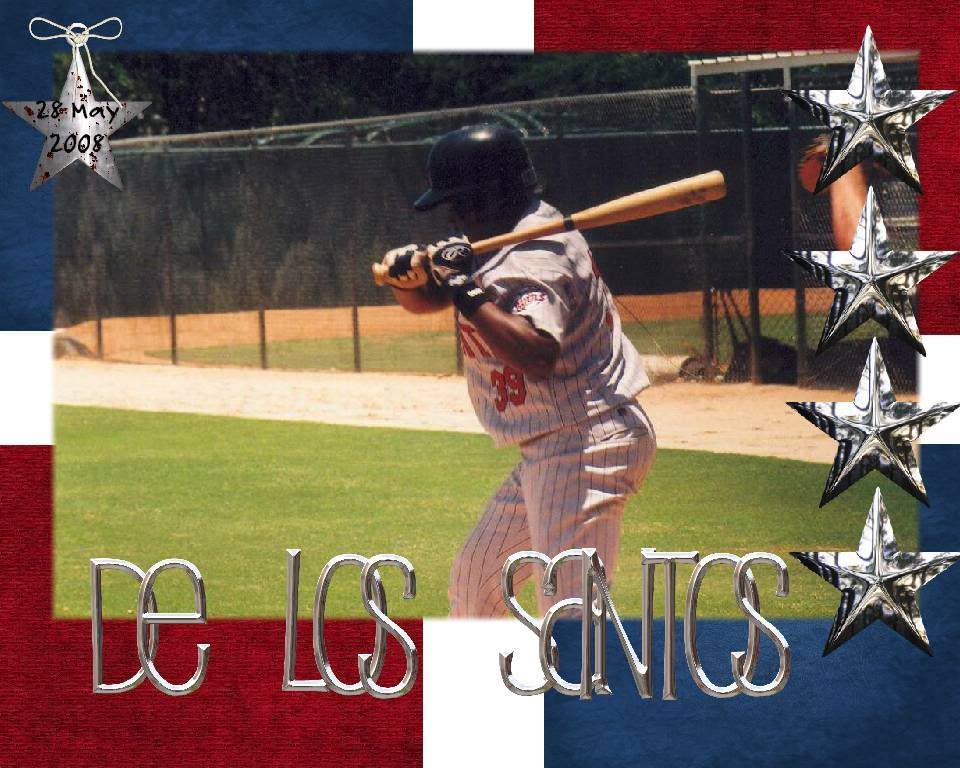 Wisconsin 8 at Beloit 4
W: J. Wild (4-6, 4.05); L: M. Tarsi (4-10, 5.77); SV: J. Escalona (1)
HR: None.
The Beloit Snappers have been hit hard by the injury bug. This was evident on Sunday as the Wisconsin Timber Rattlers doubled up the Snappers, 8-4.
A throwing error by
Chris Cates
put
Alex Liddi
on base for the T-Rattlers.
Joseph Dunigan
then singled off Beloit starter
Mike Tarsi
. The pair would be advanced by
Juan Diaz
's sac-bunt before
Blake Ochoa
ground out. Liddi would scamper across the plate to open the scoring.
Beloit answered back in the bottom of the stanza, with
Mark Dolenc
singling and moving to second on a failed pick off attempt.
Yangervis Solarte
, who was moved down to Beloit to make room for the rehabbing
Brandon Roberts
and
Jose Mijares
on the Fort Myers roster, ground out, moving Dolenc to 3rd.
Greg Yersich
would sacrifice in the Snappers outfielder to tie up the game.
Alex Meneses
walked to lead off the top of the 3rd, and was advanced to second on
Daniel Carroll
's ground out bunt.
Edilio Colina
singled to plate Meneses, and moved to second on Dolenc's throw to the plate.
Denny Almonte
would strike out before Liddi doubled in Colina. A Dunigan single put Liddi across the plate, to make it 4-1 Wisconsin.
Carroll would single in the top of the 5th and made his way to 3rd on a fielding error by Dolenc. Colina singled before Almonte went down a strikes. A wild pitch by Tarsi allowed Carroll to score, and moved Colina to 2nd. Liddi singled out to right to plate Colina, and then stole 2nd. Dunigan's single would deflect off
Juan Richardson
who was playing first, allowing Liddi to score to make it 7-1 for the T-Rattlers.
Mike Allen
would come in at that point.
Tarsi would be charged for 7 runs, 6 earned on nine hits and a walk, while striking out 3 over 4.1 innings. Allen would work the next 3.2, allowing one hit and walking 2 while fanning 4, keeping Wisconsin from advancing their lead.
The Snappers offense would get in gear in the bottom of the 7th, with
Ryan Moorer
replacing Wisconsin starter
Jake Wild
on the mound. Solarte would lead off with a single and Yersich followed him onto base with a grounder to center. Following a fly out to
Andrew Schmiesing
,
Jeanfred Brito
would take a walk.
Estarlin De Los Santos
singled to plate Solarte, while Cates ground out brought in Yersich.
Ben Revere
would ground into a force out however, to end the inning.
The Timber Rattlers would load the bases in the 8th, but Allen got Carroll to ground into a force out to strand the runners.
With one out on the board, Dolenc and Solarte would draw back to back-to-back walks. Following a line out to Yersich and a pitching change the saw
Jose Escalona
trot out to the mound, Schmiesing singled to plate Dolenc. Brito would fly out however, and it would be all Beloit would get.
Blake Martin
allowed a single to Colina to lead off the top of the 9th, and Amonte followed that with line drive to center, moving Colina to 3rd. Liddi would ground into a double play that scored Wisconsin's second baseman, to finish off the scoring for the Rattlers.
De Los Santos was 2-for-5 in the contest with a RBI, the only Snapper with a multi hit game.
Dolenc, Solarte and Schmiesing were all 1-for-3, Dolenc with a walk and a pair of runs, Solate with a walk and a run and Schmiesing with a walk and a RBI. Yersich was 1-for-2 with a walk, a run and and RBI and Revere would finish up 1-for-5 with a triple.
Box
Log
Snappers
T-Rattlers
BDN
GB Press Gazette
Post Crescent
Van Mil to pitch for Team Netherlands
Loek Van Mil
will be representing Team Netherlands in the upcoming Summer Olympic Games. So far this season, Van Mil is 2-2 with a 3.22 ERA in 44.2 innings pitched. Loek has struck out 42 batters while walking 25 in 28 relief appearances.
Signed by the Twins as a non-drafted free agent in July of 2005, Van Mil has received plenty of national media attention this year for his height. The 7'1 right-hander, along with his 5'3 teammate
Chris Cates
, have been a national focus on ESPN2 (First Take), Sports Illustrated, the Minnesota Twins monthly magazine and much more. The teammates make up the largest height differential in professional sports with each player being the tallest and shortest players, respectfully, in all of professional baseball.
Taking Loek's spot for the time being is infielder
Yangervis Solarte
. Solarte comes to Beloit after spending the first 42 games of the season with the Fort Myers Miracle. While in Fort Myers, Yangervis hit .259 with three home runs and 16 RBIs in 147 at-bats. (
Snappers
)
Saturday:
MLN Newswire
TG Fantasy Baseball