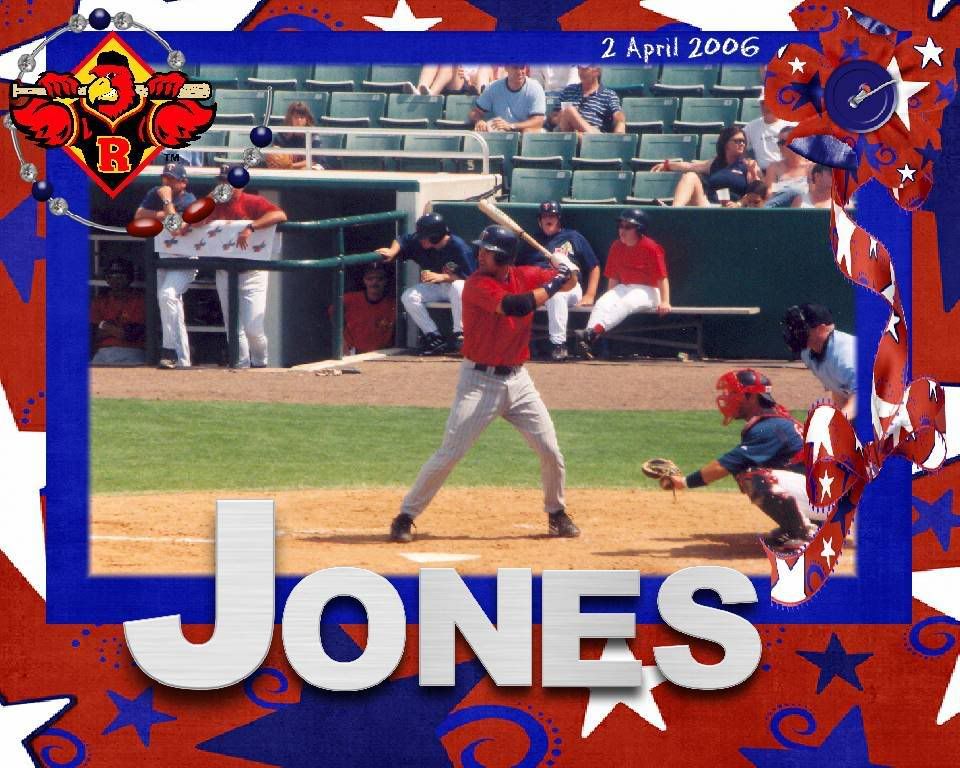 Monday: Toledo 6 at Rochester 4
W: E. Bonine (10-2, 4.30); L: J. DePaula (1-5, 6.39); SV: B. Neal (24)
HR: TOL: B. Clevlen 2 (19), T. Perez (11). ROC: G. Jones (12), J. Pridie (9).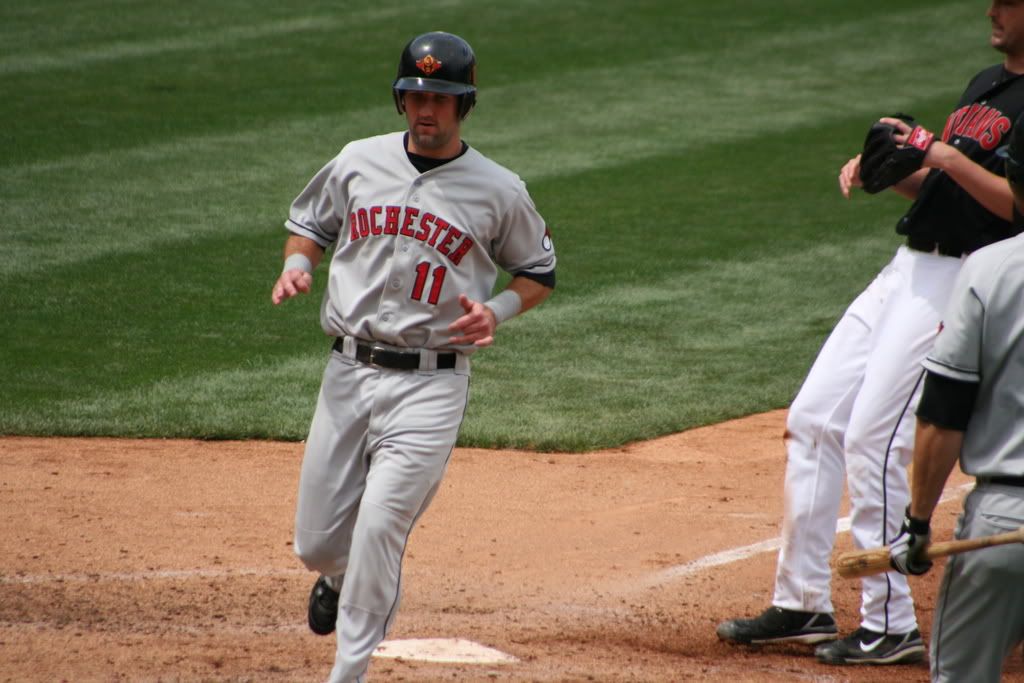 The Toledo Mud Hens took game one of their 4-game series against the Rochester Red Wings, 6-4, at Frontier Field.
Brett Clevlan
homered twice for the Mud Hens.
The Mud Hens wasted no time going after Wings starter
Julio DePaula
. Clevlan would hit his 18th yarder of the year over the left field fence in the top of the first to put the Hens on the board.
The top of the second saw
Kody Kirland
and
Dane Sardinha
hitting back-to-back singles. A double by
Fredy Guzman
brought in Kirkland and a sac-fly by
Timo Perez
scored Sardinha. Guzman would then steal 2nd, but Clevlen went yard again for number 19, making it 5-0 Hens
Garrett Jones
would homer for the Wings in the bottom of the stanza to give them their first run of the night.
Casey Daigle
would replace DePaula for the top of the 3rd. Despite giving up a single to
Clete Thomas
and a walk to
Mike Holliman
, he'd get out of the inning without allowing further damage.
The Wings made a stab at catching up in the bottom half of the stanza with
Alejandro Machado
doubling to lead off.
Jeff Christy
reached on a Holliman throwing error and
Jason Pridie
reached on a fielders choice when
Jeff Larish
threw the ball to
Dane Sardinha
in an attempt to get Machado out at the plate. Sardinha would miss the ball however, and Machado scored.
Howie Clark
and
Darnell McDonald
both ground into force outs that scored
Jeff Christy
, to make it 5-3 Hens.
Timo Perez
would homer in the top of the 4th to give the Hens their sixth run.
Eddie Bonine
would work 7.1 innings, allowing 4 runs - 2 earned - on five hits while striking out 5.
Jason Pridie
would homer off him in the bottom of the 8th, which also ended his tenure on the mound.
Pridie was 2-for-4 with a run and a RBI. Jones as 1-for-4 with a run and a RBI.
Randy Ruiz
and
Matt Macri
both hit singles, while Machado was good for a double and a run.
Box
Log
Red Wings/OSC
RD&C
RD&C
RD&C Notebook
Toledo Blade
R-News
Twins Geek
Blog
Sunday night's win was the 10th time this season the Red Wings have won a game in their final at-bat. (10-8 record). Since Rochester changed affiliations to the Minnesota Twins in 2003, the Red Wings have a 73-49 record in games decided in last at-bats.
LHP
Brian Duensing
is scheduled to make one more start for the Red Wings (July 25 in Scranton) before leaving the team on July 28th. Duensing will join the USA Olympic Team in preparation for next month's Summer Games in Beijing.
The Red Wings were held to six hits, after racking up 10 or more hits in each of their last three games.
DePaula is headed back to the Bullpen as is
Danny Graves
.
Phil Humber
returns to the rotation to take over Graves role, while
Casey Daigle
will take over for De Paula.
---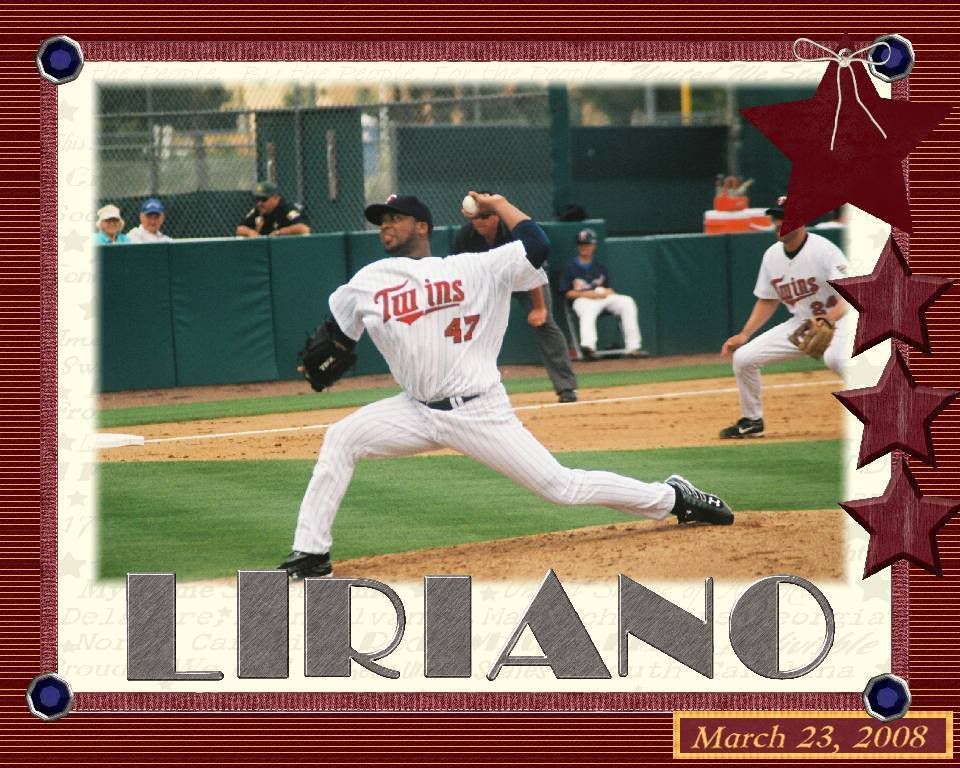 Tuesday: Toledo 0 at Rochester 13
W: F. Liriano (9-2, 3.13); L: V. Vasquez (6-10, 5.04)
HR: ROC: H. Clark (3).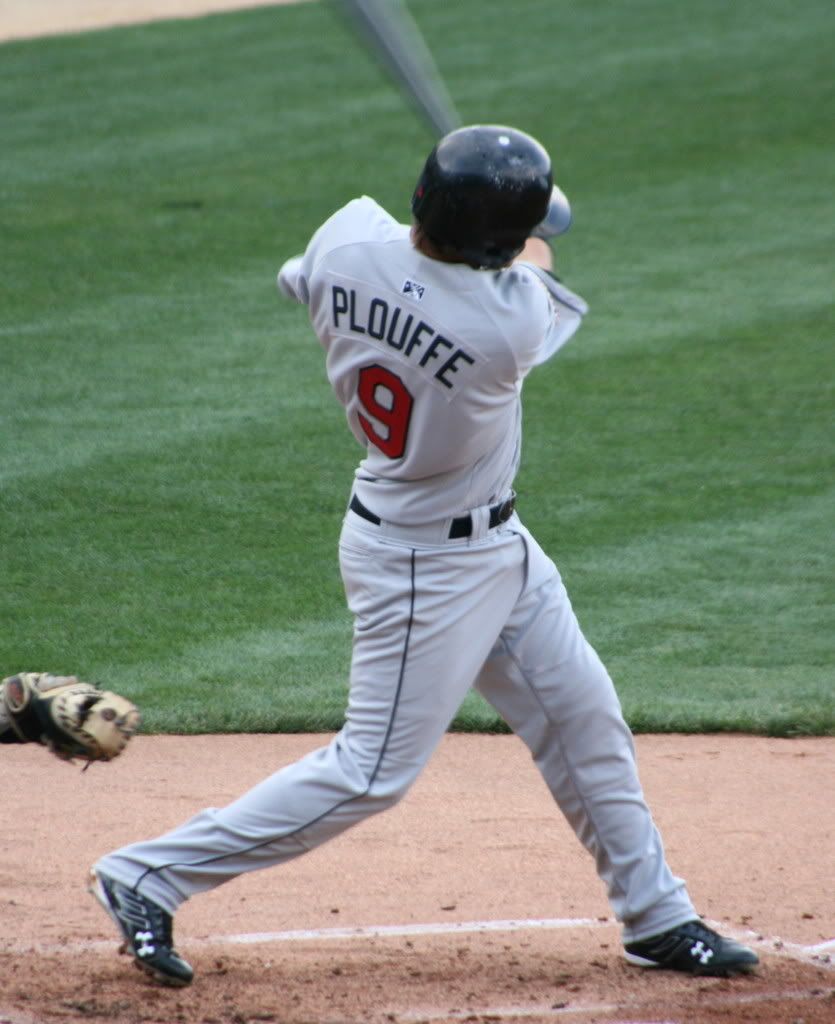 Francisco Liriano
worked seven innings scattering a pair of hits and a pair of walks while fanning 10 in route to a blanking of the visiting Toledo Mud Hens by the Rochester Red Wings.
Carmen Cali
worked the final two innings, allowing a pair of hits and a pair of walks, but no runs.
Jason Pridie
tripled to lead off the bottom of the first.
Howie Clark
hit his third home run of the season to bring in two.
In the bottom of the 3rd, Clark reached on a fielding error and following a fly out by
Darnell McDonald
,
Garrett Jones
reached on a force attempt. Hens starter
Virgil Vasquez
would miss-field a ball, allowing Ruiz to reach and Clark to score.
Matt Macri
then double to bring in Jones. After a break for a coaching visit on the mound,
Trevor Plouffe
sacrificed in Ruiz.
Alejandro Machado
doubled to plate Macri.
Ryan Jorgenson
followed that up with a walk, but
Jason Pridie
would line out to end the inning.
Clark doubled in the bottom of the 4th and McDonald singled him in. A throwing error by
Jeff Larish
put McDonald at 2nd. He'd move to 3rd on a fly out by Jones, and come home on Ruiz's sac-fly. Macri would double before
Jeremy Johnson
came in to replace Vasquez. Plouffe would double off the new hurler to plate Macri before Macado went down on strikes.
Liriano struck out the first three batters he faced and would not allow a hit until
Erick Almonte
doubled in the 3rd. He'd walk Clevlen in the fourth, but strike out two in the fifth, with
Clete Thomas
grounding out.
Pridie doubled in the bottom of the 5th and made his way to 3rd on a Clark single, but McDonald and Jones went down on strikes to strand him.
Plouffe doubled in the second half of the sixth inning and came home on a throwing error by
Mike Hessman
that also allowed Machado to reach.
Liriano would allow a walk to Clevlan and a single to Larish in the top of the 7th, but got Hessman to fly out and Thomas to strike out to finish of his stint on the mound.
Brian Rogers
took over the pitching chores for the Hens in the bottom of the 8th. Jones would take a walk off him to start things off and move to second on
Randy Ruiz
ground out. Macri then walked and Plouffe singled to score Jones. After Machado ground out,
Ryan Jorgensen
doubled to drive in Macri and Plouffe to finish off the Wings scoring.
Clark was 3-for-5 with 3 runs and a pair of RBIs. Plouffe was 3-for-4 with a pair of runs and 3 RBIs, and Macri was 2-for-4 with a walk, 3 runs and one run scored. Jorgensen was also 2-for-4 a the plate with a walk, a double and a pair of RBIs.
McDonald was 2-for-5 with a run, while Pride went 2-for-6 with a double and a triple, and one run. Ruiz was 1-for-3 with a run and a RBI, while Machado was 1-for-5 with a double and an RBI. Jones was the only Wing without a hit, but he had one walk and a pair of runs to make up for it.
Box
Log
Red Wings
RD&C
RD&C Notebook
R-News
Toledo Blade
Extra Bases
Blog
In his last 10 starts Liriano is 9-0; Liriano at Frontier Field is now 6-2 and has allowed just five earned runs in his last 47.2 innings pitched at Frontier.
The Red Wings have not yet had a roster transaction in the month of July. The Red Wings' last transaction was June 30 when outfielder
Denard Span
was promoted to Minnesota and infielder
Howie Clark
was activated from the disabled list. The last time Rochester went an entire month without promoting a single player from their roster to the Major Leagues was April 1991. Rochester had eight transactions that month but none of them were Major League promotions (4 DL, 2 players released, 1 free agent signing and one Double-A promotion).
Outfielder
Garrett Jones
hit his 12th home run of the season Monday night, his 70th as a Red Wing. Jones is the first Rochester player to hit 70 home runs during his Red Wings career since
Terry Crowley
hit 87 home runs from (1968, 69, 71, 76-77). Jones' 70 home runs put him 10th all-time on the Red Wings home run list and 5 away from tying
Allie Clark
for 9th all-time (75 home runs).
The Wings will receive a pitcher from New Britain to replace Olympic bound
Brian Duensing
. The top candidates are reported to be
Ryan Mullins
(7-6, 3.99 earned-run average) and
Anthony Swarzak
(3-7, 5.74).
Photos of Jason Pridie and Trevor Plouffe courtesy of Nancy Zinni at Sandlot Swashbucklers.