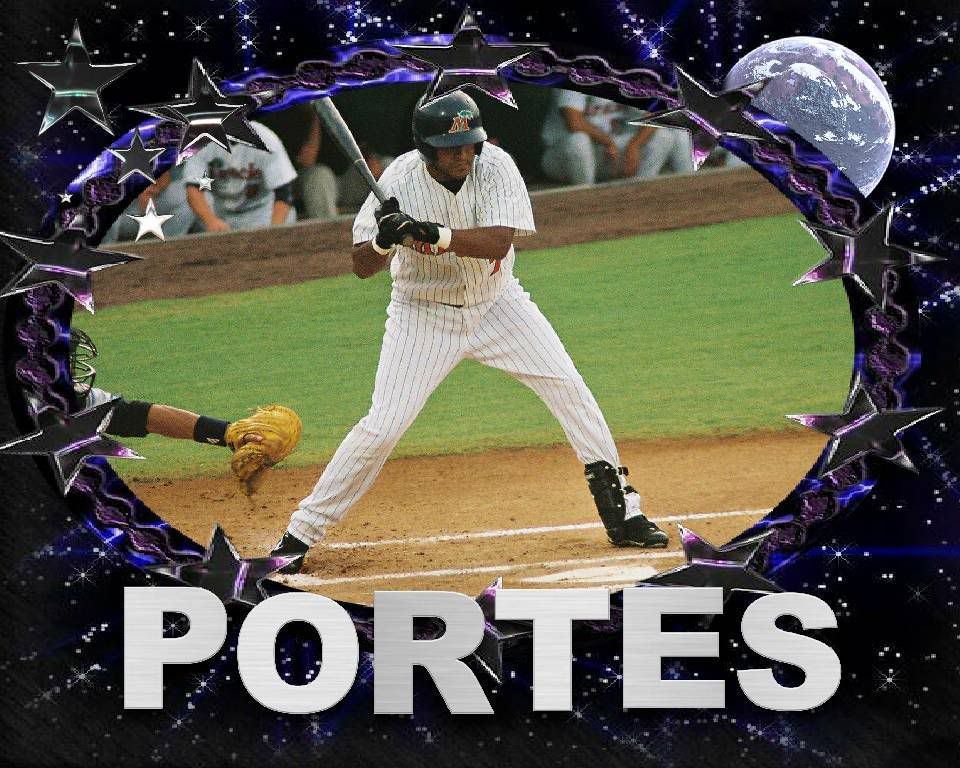 St. Lucie 3 at Fort Myers 2
W: C. Hoorelbeke (1-3, 4.91); L: A. Slama (3-1, 0.67); SV: R. Coultas (4)
HR: None.
Rain broke over Hammond Stadium about the same time as the game started so
Alex Burnett
took to the mound in a light drizzle, much, I'm sure to the his disgust. As you know, he's a California boy and it never rains in the California.
Peeter Ramos
singled , then stole 2nd. A wild pitch by Burnett due a rain slick ball moved Ramos to 3rd and he'd score on
Ruben Tejada
's ground out.
There was a brief 13 minute rain delay around the bottom of the 2nd, or the top of the 3rd, during which time the field didn't quite get tarped before the rain slackened off again and play resumed.
Shaw Bowman
doubled in the top of the 5th, then moved to 3rd on
D.J. Wabick
's ground out. A ground out by
Brahiam Maldonado
plated him to put the Mets up by two.
The Miracle took one back when
Jan Portes
singled out to left, then moved to 2nd on a wild pitch by
Nicholas Carr
.
Danny Berg
would reach on a fielding error by Ramos that put Portes at 3rd. After
Eli Tintor
went down on strikes and
Danny Lehmann
lined out,
Yancarlos Ortiz
singled out to right to drive in Portes for the first Fort Myers run.
Things turned ugly in the bottom of the ninth when
Emary Frederick
drilled
Juan Portes
with a pitch. The pair exchanged words before Met's catcher
Josh Thole
stepped in and shoved Portes. That started a general brawl as the benches cleared and punches were exchanged. A total of eight players, four from each team, would be ejected from the game, including Portes.
Danny Santiesteban
took over at first base as the pinch runner for Portes, and would advance to 2nd when
Garrett Olson
drew a walk off
Casey Hoorelbeke
. Tintor then singled to plate Santiesteban, tying up the game. Lehmann lined into a double play that sent the game into overtime.
Thole - who somehow managed not to get ejected but should have been - drew a walk off
Anthony Slama
with one out on the board in the top of the 11th.
Luis Rivera
reached on a force attempt when Ortiz missed a catch. After Wabick went down on strikes, Maldonando singled to score Thole. The Mets would turn to
Ryan Coultas
to close the game, and he did so by striking out Santiesteban and Olson and getting Tintor to ground out.
The Miracle now head over to Bright House Networks Field to take on the Clearwater Threshers for a three game series.
Deolis Guerra
(10-4, 4.42) will handle the pitching for the Miracle. Thursday's gametime is 7:00 PM, and the play-by-play can be heard on WMYR AM-1410 and WCNZ AM-1660 with the voice of the Miracle,
Sean Fox
replaying clips of Wednesday's night's main event for you.
Box
Log
Miracle
Breeze
News Press
NDN
CU Photo Gallery
Michele Annelouise Cohen - NDN Photog
From
MiLB.com
:
THE WEEK THAT WAS:
The Miracle won just two of five games last week with three games being rained out, including a doubleheader at Daytona on July 19. Fort Myers is now tied for third place in the FSL West with Sarasota, six games behind division-leading Dunedin and a half game behind second-place Lakeland.
WHO'S HOT, WHO'S NOT:
2B
Steve Singleton
is getting the job done lately with 10 hits in his last 33 at-bats for a .323 average while hitting eight RBIs and belting two homers. ... LF
Juan Portes
is begging for a few hits. He has a grand total of two hits in his last 34 plate appearances for an .059 average.
PLAYER TO WATCH:
RP
Jose Lugo
is strong coming out of the Miracle bullpen of late. The left-hander from the Dominican Republic has not given up an earned run in his last 11 1/3 innings pitched. In that same span he has 11 strikeouts and two walks.
PERFORMANCE OF THE WEEK:
Singleton played a key role in the Miracle's 10-4 win at Daytona on July 18. The San Francisco native had four RBIs on two hits. The University of San Diego product plated a run in the top of the fourth with a single to center. In the fifth, Singleton cleared the bases with a three-run triple to right.
QUOTE OF THE WEEK:
"It seems totally different from extended spring training," 2B
Yangervis Solarte
told the Fort Myers News-Press of how he has adjusted to the promotion. "When I first got here, I felt pretty good. It seemed like I was just playing baseball. Then I started to see how difficult the league is. Not difficult, but how strong it is. I think I might have learned a couple of more things. But I'm comfortable enough in my abilities to play every day, wherever they put me."