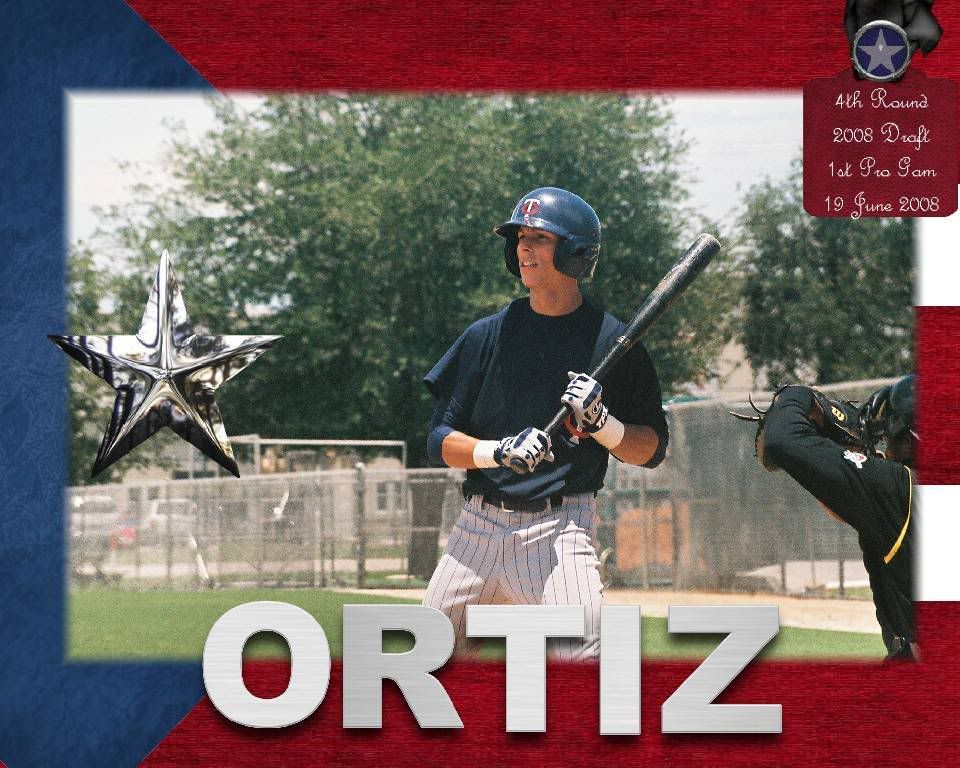 The GCL Orioles haven't won too many games this season, but two of those wins came when they captured both halves a double header at the Lee County Sportsplex on Friday.
GCL Orioles 3 at GCL Twins 1
W: M. Moore (2-0, 0.00); L: M. Munoz (3-2, 3.30)
HR: None.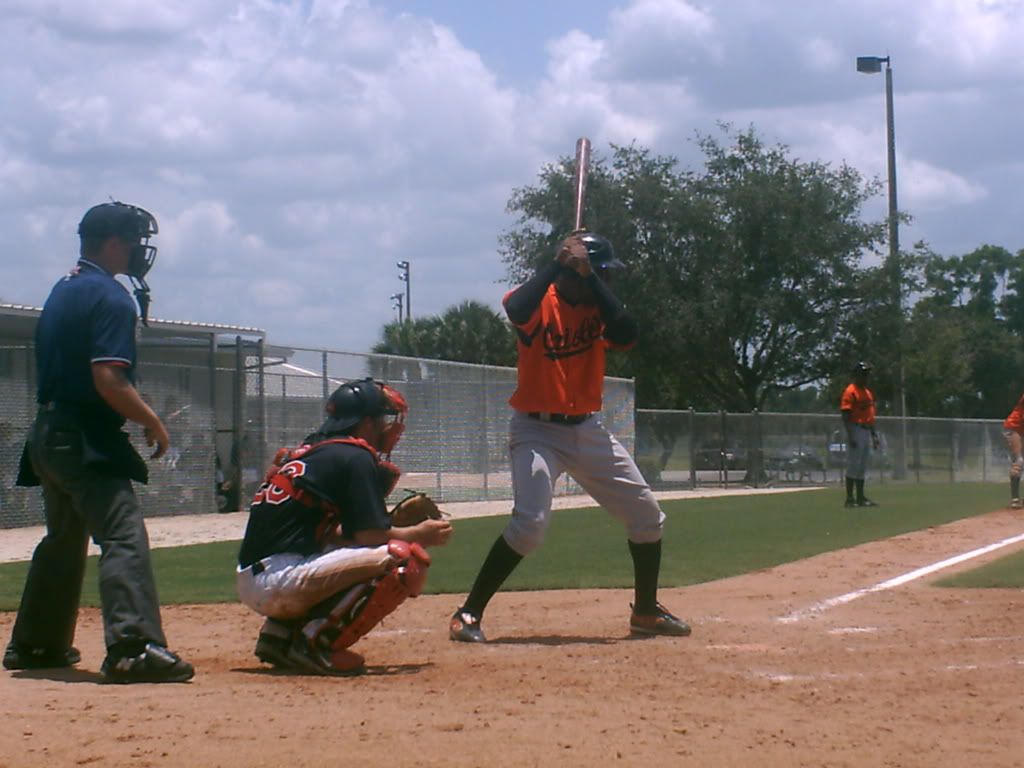 In game one,
Xavier Avery
greeted Twins starter
Miguel Munoz
with a double. A wild pitch by Munoz sent Avery to 3rd. After
Garbez Rosa
struck out,
Jerome Hoes
would ground out to plate Avery.
The Twins answered back though in the bottom half of the first, with
Danny Ortiz
tripling, then coming home on
Johnny Woodard
's follow up single.
The game would stay tied up until the top of the 5th, when Rosa singled with two outs on the board. Hoes' line drive moved Rosa to 3rd and a
Omar Casamayor
ground ball single put him over the plate.
Avery doubled in the top of the 7th moved to 3rd one out later on a Hoes single and was scored by a Casamayor ground ball to right.
Justin Moore
and
Marcus Moore
would scatter seven Twins hits over the seven inning contest.
Their best scoring chance came in the bottom of the 3rd when
Aaron Hicks
singled, stole 2nd and moved to 3rd on
Johnny Woodard
's force out.
Henry Sanchez
would then walk to load the bases, but
Tyler Ladendorf
flew out to strand the runners.
Munoz would surrender 2 runs on eight hits while fanning 8 over five innings.
Kohl Nanney
worked the last two, giving up one run on 4 hits while striking out one.
Ortiz and Choi were 2-for-3 a the plate, Ortiz with a double, a triple and a run. Woodard and Ladendorf were 1-for-3, Woodard with a RBI, Ladendorf with a double. Hicks finish up 1-for-4.
Box
Log
GCL Orioles 8 at GCL Twins 5
W: J. Almanzar (1-2, 8.16); L: J. Mijares (0-2, 5.56); SV: J. Reyes (2)
HR: None.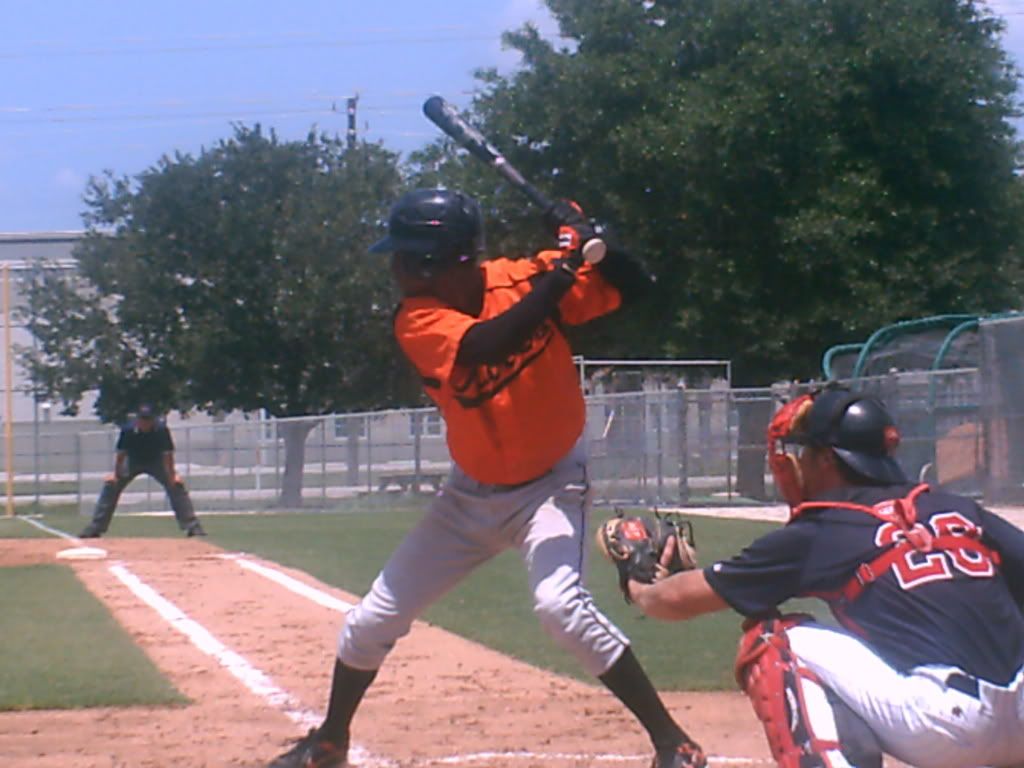 Andrei Lobanov
,
Jean Mijares
and
Kelvin Mota
all got a bit of shelling in the second game, although the GCL Twins almost got as many as they gave up. Still the GCL Orioles went on to a 8-5 win to finish off the afternoon.
In the top of the third inning,
Francsico Mejia
singled and
Xavier Avery
doubled off the Twins Russian starter. A sac-fly by
Javier Santana
allowed Mejia to score.
Jerome Hoes
would follow that up with a triple that drove in Avery.
Omar Casamayor
then singled in Hoes to give the Birds a 3 run lead.
Javier Brown
walked in the bottom half of the stanza and moved to 2nd on
Herbert Lara
's single one out later.
Anderson Hidalgo
singled to drive in Brown to make it 3-1 O's.
Jean Mijares
would take over in to top of the fourth for Lovanov, who left the game after surrendering 3 runs on six hits in three innings.
Edwin Cintron
reached on a fielding error by
Mike Gonzales
with one out on the board. Mejia's ground out moved him to second and an Avery single plated him.
Tyler Ladendorf
would reach on a fielding error by
Javier Santana
, then move to 2nd on wild pitch by the O's
Sam Taveras
. After
Danny Rohlfing
went down on strikes, another wild pitch moved Ladendorf to 3rd.
Reggie Williams
ground out served to score him before Brown ground out to end the inning.
Jon Goncalves
walked in the bottom of the 5th off reliever
Jorge Almanzar
. Lara ground out, moving Goncalves to 2nd and Hidalgo doubled him in.
Danny Ortiz
followed up with is own double to plate Hidalgo. Ortiz would move to 3rd on a Gonzales ground out. Almanzar would then let go of a wild pitch that allowed Ortiz to cross the plate, to make it 5-4 Twins.
The O's answered back in the of the sixth though with
Justin Martin
singling with one out on the board.
Grolmann Gonazlez
would replace Martin as a pinch runner.
Edwin Cintron
walked and a wild pitch by Mijares put Gonzalez at 3rd.
Kevin Mota
would come in to replace
Jean Mijares
.
Dennis Perez
, pinch hitting for Mejia, took a walk off Mota and Avery singled to drive in Gonzalez. Following a pop out by Santana, Hoes singled to bring in Citron and Perez, making it 7-5 Orioles.
Edinho Mayer
doubled off Mota on the top of the 7th, moved to 3rd on
Michael Gioioso
's bunt single and scored on wild pitch by Mota to give the O's 8.
Hidalgo was 2-for-4 for the Twins with a run and 2 RBIs. Ortis was 1-for-2 with a walk a run and a run scored. Lara (1-for-4) and Rohlfing (1-for-3) each had a single. Brown and Goncalves were both 0-for-2 with a walk and a run each, Ladendorf was 0-for-3 with a run and Williams was 0-for-3 with a run scored.
Box
Log
---
DSL Cubs1 at DSL Twins 2
W: H. Mayora (3-2, 1.62); L: P. Guerra (5-2, 2.20); SV: A. Florentino (6)
HR: None.
Pedro Guerra
has pitched well for the DSL Twins this season, but he'd take the loss Friday against the DSL Cubs1, who took 3 runs off of him, only 1 earned, on 7 hits over 7 innings, he'd fan 9.
Carlos Carrillo
surrendered 2 more hits, both earned on 3 hits and a pair of walks in the last two innings.
The Twins got off to a good start with
Danny Santana
singling then stealing 2nd.
Jhonatan Arias
and
Manuel Soliman
would then go down on strikes before
Oswaldo Arcia
reach on a fielding error by Cubs shortstop
Robert Bautista
that also scored Santana.
In the bottom of the second,
Eliel Sierra
doubled, then came home, two outs later, on Santana's triple.
But they could not solve
Hector Mayor
after that. The Twins would get 10 hits, but were unable to string together a successful attack.
Juan Perez
was 3-for-4 but did not factor into the scoring. Arias and Sierra were both 2-for-4, Sierra with a double and a run. Santana was 2-for-5 with a triple, a run and RBI while
Felix Caro
was 1-for-4, the one hit wonder of the contest.
Box
Log