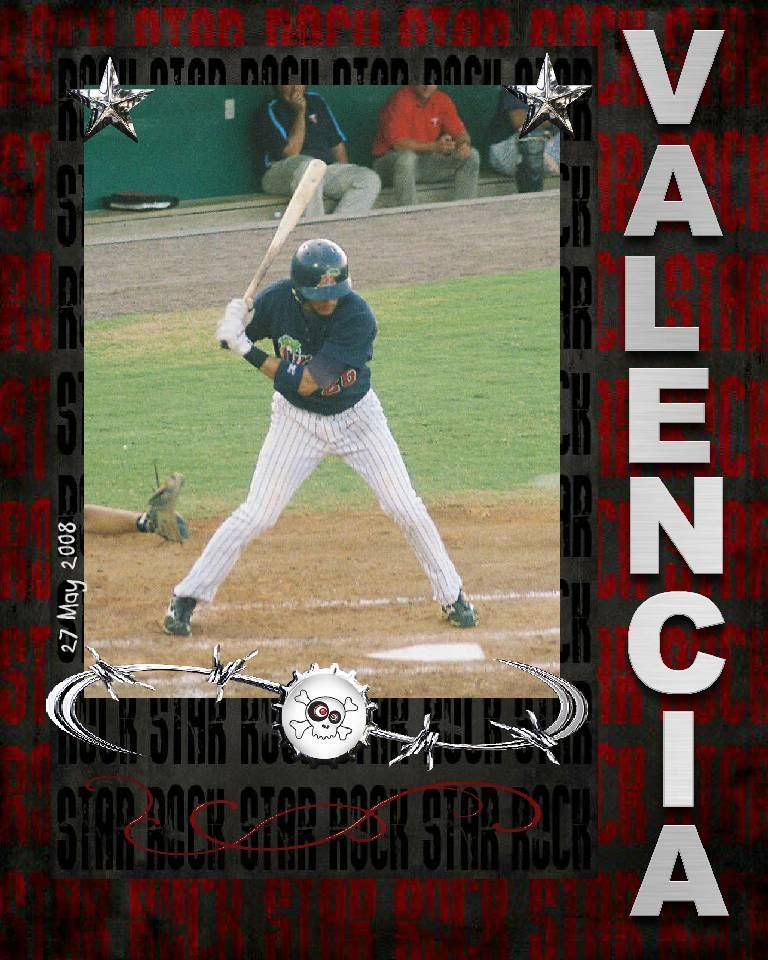 New Britain 2 at Connecticut 1
W: Y. Pino (4-4, 4.26); L: D. McKae (6-5, 4.14); SV: B. Julianel (22)
HR: None.
There haven't been too many pitching duels for the New Britain Rock Cats, but they won one Friday night against the Connecticut Defenders.
Yohan Pino
worked 7 solid innings, allowing only 1 run, earned, on 2 hits and pair of walks while fanning two. For their state rivals,
Dave McKae
also allowed 1 earned run on 8 hits and no walks while striking out 3 over seven innings. It was the unearned run that did him in.
Adam Witter
walked in the bottom of the 2nd inning for the Defenders, as did
Eddy Martinez-Esteve
. Following a fly out to
Carlos Sosa
, and a pop out to
Ryan Rohlinger
,
Simon Klink
singled to drive in Witter. A throwing error by
David Winfree
in right field put runners on second and third, but Pino got
Kyle Haines
to ground out, ending the threat.
Drew Butera
was hit with a pitch in the top of the 3rd, and a throwing error by Rohlinger allowed
Matt Moses
to reach on a force attempt. The runners would advance on the play and following a pop out to
Steve Tolleson
,
Luke Hughes
would ground out, plating Butera.
Danny Valencia
doubled in to the top of the 4th and two outs later was singled in by
Felix Molina
. Molina would try to steal 2nd, but was caught, retiring the side.
Dustin Martin
would get on base on a ground bunt single in the top of the sixth and Valencia would double again, but Martin was taken down at home as the Defenders saved the extra run.
Rob Delaney
replaced Pino in the bottom of the 8th and allowed a single to Haines. He'd not be able to advance however as Delaney made quick work of the other three batters he faced.
Ben Julianel
gets the job done as closer but he likes to make it interesting. After getting
Pablo Sandoval
to pop out, Witter and Martinez-Esteve took walks off of him.
Carlos Sosa
would go down on strikes and a wild pitch would advance the runners. Rohlinger then ground out, stranding his teammates and ending the contest.
Valencia was 3-for-4 with a pair of doubles and a run. Winfree was 2-for-4 with a double. Molina was 1-for-3 with a RBI and Tolleson, Hughes and Martin were all 1-for-4, Hughes with a RBI, the other two being one hit wonders.
Butera was 0-for-2 at the plate with a run.
The save was Julianel's 22nd of the season.
Game two of the series is Saturday night at the Dodd. First pitch is set for 6:35 PM with
Ben Snyder
(1-2, 7.66) on the hill for Connecticut, while the Rock Cats counter with
Jeff Manship
(1-5, 4.50).
Box
Log
Rock Cats
Defenders
Bulletin
Celebrity Home Run Derby
Courant
WFSB: Rock Cats Super Fan
Note:
While there has been no word as to which Rock Cat will be replacing
Brian Duensing
on the Rochester Red Wings staff, it is expected that the outgoing Cat will be replaced in New Britain by
Jose Mijares
.
---
Rochester 3 at Scanton/WB 7
W: J. Karstens (6-4, 3.80); L: B. Duensing (5-11, 4.32)
HR: SWB: M. Carson (6), A. Gonzalez (3).
Brian Duensing
's last start prior to his departure for Beijing was less then memorable as the Rochester Red Wings blew a 3 run lead and ended up losing 7-3.
Duensing allowed 5 runs, all earned on 10 hits and a walk and fanned only 2 in 6.1 innings to record his 11th loss of the season.
Adam Everett
would get things rolling for the Wings with a soft line drive to center.
Darnell McDonald
then doubled to move Everett to 3rd.
Garrett Jones
would go down on strikes before
Randy Ruiz
doubled in the pair to give the Wings a two run lead.
Matt Macri
would walk in the top of the 2nd and after a pop out to
Alejandro Machado
, advanced to second on a
Ryan Jorgenson
single.
Jason Pridie
's single moved Macri to 3rd and following a coaching visit to the mound, Everett would knock a line drive to right to plate him.
Matt Carson
homered for the Yankees in the bottom of th 4th.
Juan Miranda
singled and
Cody Ransom
walked. One out later.
JD Closser
singled to load up the bags.
Chris Stewart
then sent a ball to Everett at short that saw Miranda come home.
Nick Green
sacrificed in Ransom to tie up the game.
Alberto Gonzalez
singled in the bottom of the 5th and advanced to second on McDonald's throwing error. Carson's sac-bunt moved him to 3rd. Miranda's line drive to right plated him to give the Yankees the lead.
Macri would double with two outs in the top of the sixth, but could not convert as Machado ground out to send the Wings back on Defense.
Following a strike out to
Bernie Castro
,
Alberto Gonzalez
homered in the bottom of 7th. That would finish it for Duensing with
Julio Depaula
taking over. Depaula would take Carson out on strikes, but walked Miranada. Ransom then doubled to score Miranda and a Broussard line drive single brought in Ransom.
Everett and
Garrett Jones
were both 2-for-4 at the plate, Everett with a run and a RBI. Macri was 1-for-2 with a pair of walks, a double and a run
Howie Clark
(1-for-4) and Pridie (1-for-5) were the one hit wonders, while McDonald and Ruiz were 1-for-4 with doubles, Ruiz with 2 RBIs as well; Machado and Jorgensen were 1-for-3, Machado with a double, Jorgensen with a walk.
Jeff Karstens
took the win for the Yankees, his sixth of the season, allowing 3 runs, earned on 9 hits and a pair of walks while striking out 5.
The two teams rematch Saturday at 7:00 PM.
Box
Log
Red Wings
Times-Tribune
RD&C
Pending Pinstripes
Blog
Reliever
Carmen Cali
(5-0, 3.38 ERA) will make the spot start Saturday night against
Kei Igawa
(9-5, 3.80) .
Manager
Stan Cliburn
entered Friday's game with 999 wins as a minor league manager; Cliburn has a 1,252-1,206 overall managerial record, with 253 of those wins in the Independent Texas/Louisiana League from 1995-1999.
Dave Machemer
is the only former Red Wings manager to have 1,000 or more minor league wins on the active manager list.
Friday's game ended a streak in which the Red Wings had hit at least one home run in 12 straight games (19 home runs during a 12-game stretch).
Alejandro Machado
just missed extending the homer streak, doubling off the top of the fence in the ninth inning. Rochester hit 12 home runs during the just completed eight-game homestand, out-slugging the IL home run leaders (Toledo) 8-4 during a four-game series. The 96 home runs Rochester has hit so far this season is the most in one season since 2005 (139).
The Twins lost OF
Carlos Gomez
after he was injured colliding with the outfield wall making a catch. Gomez needed to be carted off the field after injuring his back, and was taken to a hospital for tests.