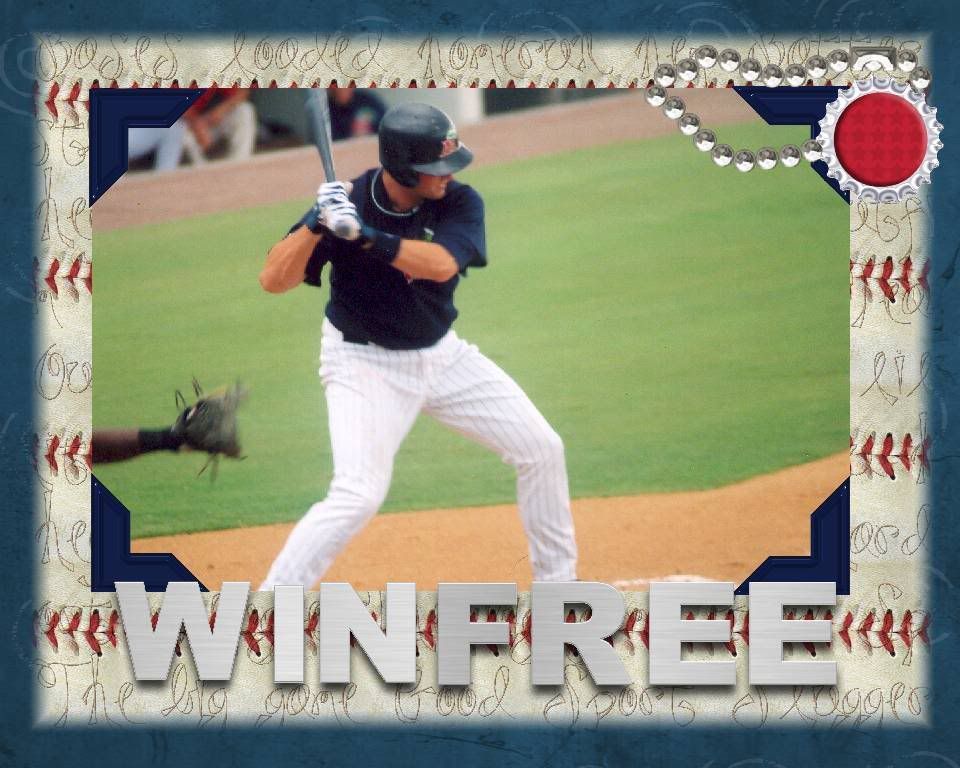 Reading 4 at New Britain 3
W: C. Carrasco (6-7, 4.05); L: A. Swarzak (3-8, 5.67); SV: J. Pope (5)
HR: REA: G. Golson (9). NBR: D. Winfree (13).
The Reading Phillies slipped by the New Britain Rock Cats in the 4th inning and hung on to win, 4-3 at New Britain Stadium.
Luke Hughes
doubled off
Carlos Carrasco
to lead off in the bottom of the first. Following fly outs to
Dustin Martin
and
Danny Valencia
,
Erik Lis
singled to put men on the corners.
David Winfree
then cracked his 13th home run of the season over the left field wall to give the Cats a 3 run lead.
A throwing error by
Toby Gardenhire
put
Lou Marson
on board on the top of the 2nd. He would advance to second as the ball when into the dugout on the throw to first.
Jeremy Slayden
would pop out before
Neil Sellers
' ground out moved Marson to 3rd. A passed ball by
Drew Butera
would plate the Phillies catcher.
Greg Golson
would go yard in the top of the 4th, his ninth of the year going over the left field wall to cut the Rock Cats lead to one. Marson singled and following a fly out to Slayden, so did Sellers.
Brad Harmon
's grounder to center plated Marson to tie up the game and
Mike Eylward
sacrifice brought in Sellers to put Reading on top.
The Rock Cats would only managed a total of five hits in the game, three off Carrasco and a pair off
Sam Walls
. Carrasco went on to strike out 7 over six innings for the win.
Anthony Swarzak
worked six innings as well, giving up all four runs, 3 earned, on 7 hits and a pair of walks.
Zack Ward
and
Rob Delaney
would split the final 3 innings.
Dustin Martin
(1-for-3 with a walk) and
Brock Peterson
(1-for-4) had the other two hits for New Britain.
The final game of the series is Thursday night, with southpaw
Ryan Mullins
(7-6, 3.99) throwing out the first pitch at 7:05 PM. Reading counters with
Fabio Castro
(7-1, 4.33).
Box
Log
Rock Cats/OSC
R-Phils
Courant
NB Herald
NB Herald: Cuellar
Morning Call
Philly Inquirer
Depth of Field
Blog
The New Britain Rock Cats announced prior to the game that
Steve Tolleson
(broken finger) had been activated and infielder
Brian Dinkelman
(elbow) was placed on the disabled list.
Tolleson, who has started games at second base, shortstop and center field this season, was batting .335 with five homers and 34 RBI when he went down June 27.
Dinkelman, also a second baseman/shortstop, is batting .247 with a homer and six RBI since arriving from Class A Fort Myers on June 16.
---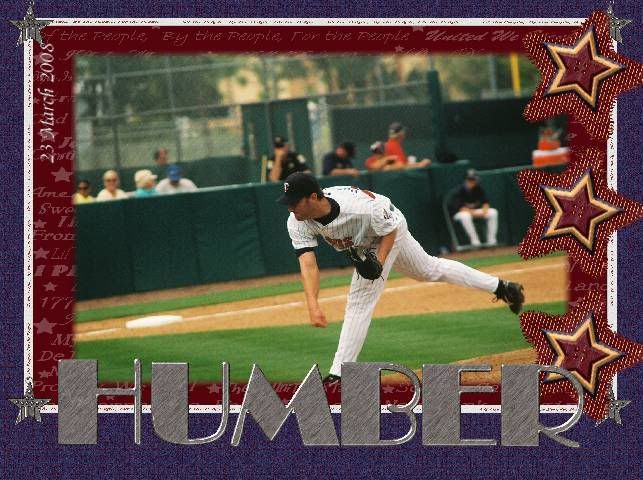 Toledo 6 at Rochester 9
W: P. Humber (5-7, 5.55); L: A. Martinez (2-3, 5.13); SV: B. Korecky (14)
HR: ROC: J. Pridie 2 (11), R. Jorgensen (7).
The Rochester Red Wings weathered a late six-run inning by the Toledo Mud Hens to hang on to win 9-6 at Frontier Field Wednesday night.
Alejandro Machado
doubled in the bottom of the 3rd, then came home on a
Ryan Jorgenson
single combined with a
Mike Hessman
throwing error.
Darnell McDonald
followed suite, doubling in the bottom of the 4th, and
Garrett Jones
then doubled to trade places with him. A
Randy Ruiz
single moved Jones to 3rd and after a coaching visit to the mound a wild pitch by
Anastacio Martinez
allowed Jones to score. Ruiz would advance to 2nd as well, in perfect position to be doubled in by
Matt Macri
.
Trevor Plouffe
would hit a sac bunt to move Macri and following a pop out to Machado,
Ryan Jorgenson
would double Macri in.
Jason Pridie
then cracked a ball over the right field wall for his 10th home run of the season, making it 7-0 Wings.
Jogensen and Pridie would hit back to back home runs in the bottom of the 7th, both going over the left field wall.
Phil Humber
picked up the win, working five innings for the Wings, scattering 5 hits and a pair of walks while striking out 5.
Mariano Gomez
worked the next two before giving way to
Danny Graves
at the top of the 8th.
Graves would hit
Brett Clevlen
with a pitch to start out, then walked
Jeff Larish
. A visit from the coach did little, as Graves then hit
Mike Hessman
, loading the bases.
Mike Holliman
took a single off him to score Clevlan.
Kody Kirland
then walked to force in Larish, which also forced
Stan Cliburn
to remove him from the mound.
Tim Lahey
would come in, and get
Max St. Pierre
to line into a double play. He then walked
Derek Wathan
to fill up the bags again.
Freddy Guzman
doubled to clean off the bases and a
Timo Perez
double brought in Guzman before
Bobby Korckey
was called from the bullpen to get the final out.
Pridie was 3-for-5 with a pair of runs and 3 RBIs, Jorgenson as 3-for-4 with a double, two runs and two RBIs. Machado and Ruiz were 2-for-4 with a run each, while McDonald, Jones and Macri all chipped in with doubles.
Korckey picked up his 14th save of the season on 1.1 innings worth of work.
The two teams rematch Thursday for an 11:05 morning contest on Summer Camp day. Right hander
Kevin Mulvey
(3-8, 3.97 ERA) will start against Toledo's
Chris Lambert
(10-5, 3.10).
Box
Log
Red Wings
Mud Hens
RD&C
RD&C: Notebook
R-News
Toledo Blade
Take I-75 North
Blog
With the victory, the Wings are one win away from securing their first series win over the Mud Hens since 2001.
By scoring seven runs, the Wings earned their 41st victory in which they scored four or more runs this season.
Former Red Sox and Expos star
Bill "Spaceman" Lee
was at the game, as part of a promotion for Excellus BlueCross BlueShield's Healthy Blue plan. Lee signed autographs for fans, and pitched to two Healthy Blue members on the field before the game.