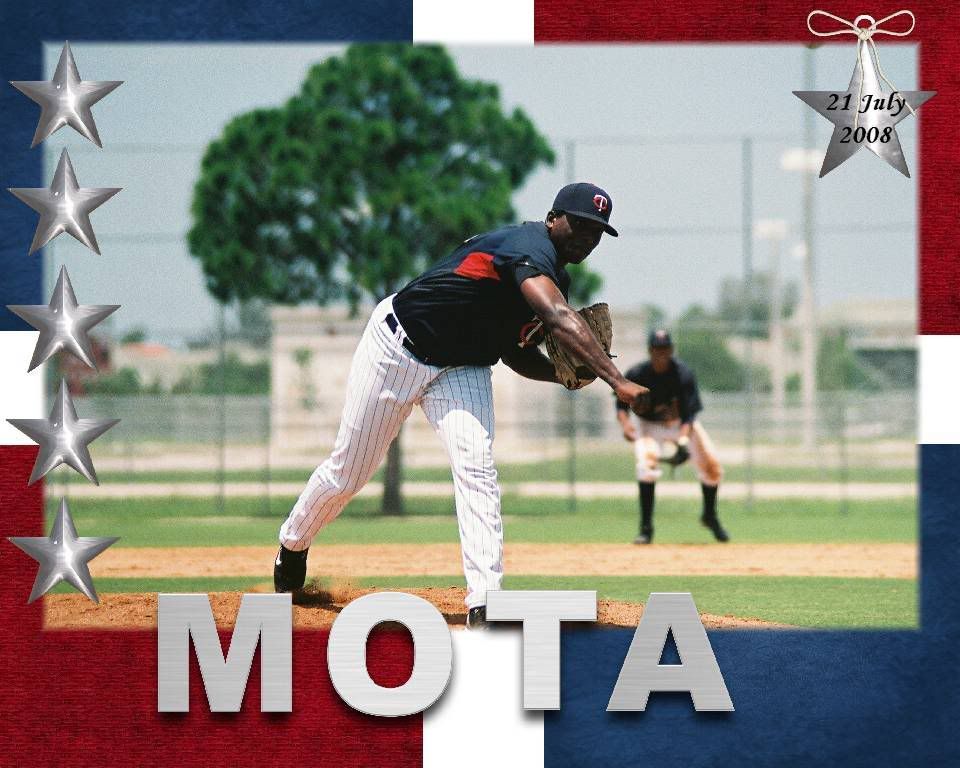 The GCL Twins split a pair Monday at the Lee County Sportsplex, making up the game that was rained out on Wednesday, July 16.
GCL Reds 1 at GCL Twins 2
W: M. Garcia (1-1, 3.99); L: S. Snowden (3-2, 0.87); SV: K. Mota (7)
HR: RDS: H. Sosa (1).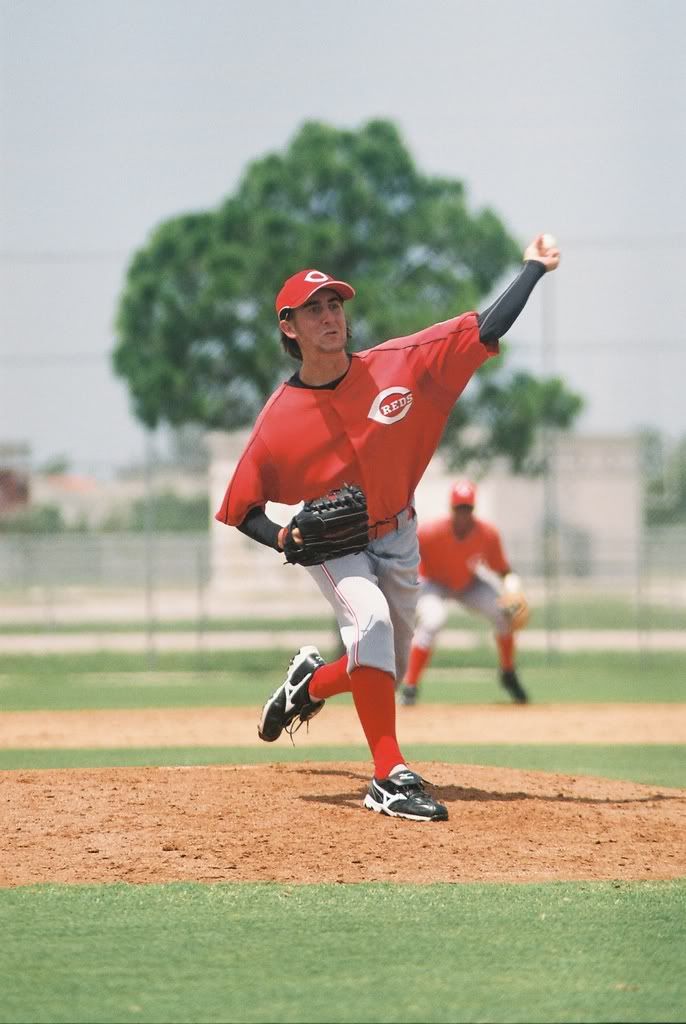 The GCL Twins took an early lead and hung on to win 2-1 over the GCL Reds.
Martire Garcia
would face off against
Shea Snowden
in a battle of the lefties.
Adam Everett
, playing on a rehab assignment for the GCL Twins doubled in the bottom of the first off Snowden. After
Danny Ortiz
went down on strikes,
Tyler Ladendorf
singled out to right plate Everett.
Catcher
Jae-Hyung Jang
singled in the bottom of the 2nd, and moved to 2nd on a wild pitch by Snowden.
Reggie Williams
then took a walk.
Anderson Hidalgo
ground into a force out which took Jang out at 3rd, but a throwing error by
Frank Pfister
put Williams on 3rd and Hidalgo on 2nd.
Herbert Lara
hit into a ground out which plated Williams, for a 2-0 Twins lead.
Humberto Sosa
put a long ball over the right center field wall, his first of the season, to put the Reds on the board. The Reds felt a little frisky after that with
Efrain Contreras
and Pfister both singling, but while Contreras made it to 3rd,
Todd Waller
would go down on strikes to end the inning.
The Twins would have the bases loaded in the bottom of the inning, but Snowden got
Jon Goncalves
and Everett out on strikes to strand the runners.
Closer
Kelvin Mota
would come into replace Garcia for the last two inning. The Twins Dominican starter left after scattering five hits and one walk over five innings while fanning five.
Mota would work the last two, allowing a double to Sosa in the sixth, but that's all the Reds would get.
Hector Santana
worked the sixth for the Reds and was equally as efficient.
Ladendorf was 2-for-3 with a RBI, Everett was 1-for-3 with double and a run. Williams was 1-for-2 with a walk and a run. Jang was also 1-for-3, but would end up being the games one hit wonder.
Box
Log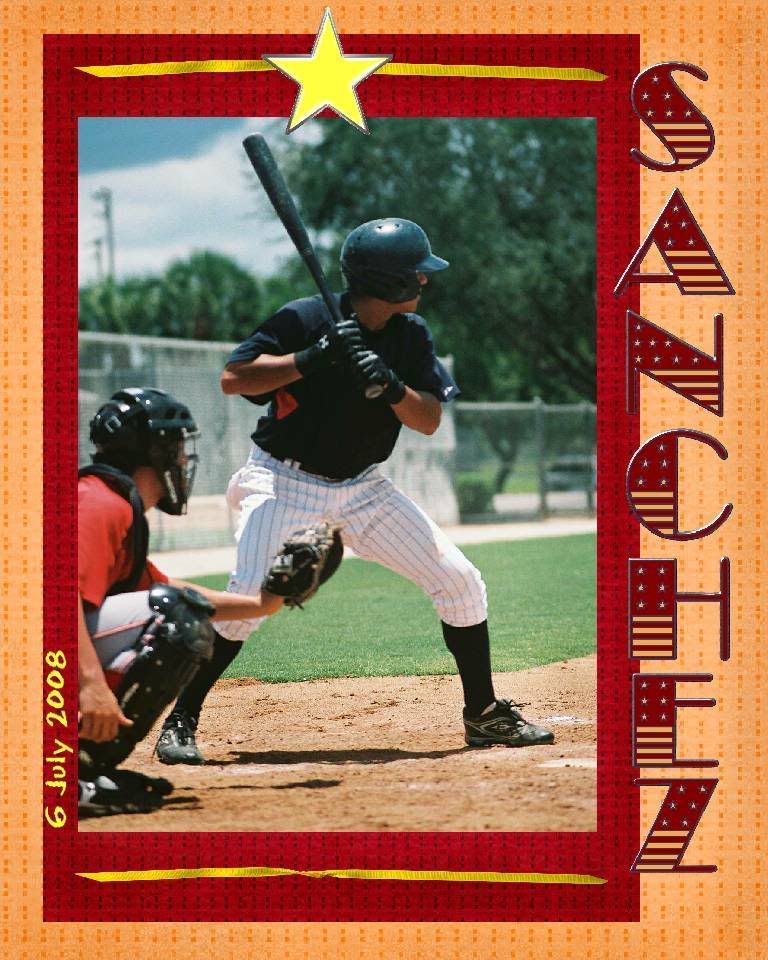 GCL Twins 1 at GCL Reds 5
W: R. Ceballos (3-0, 6.97); L: B. Pugh (1-1, 4.00)
HR: None.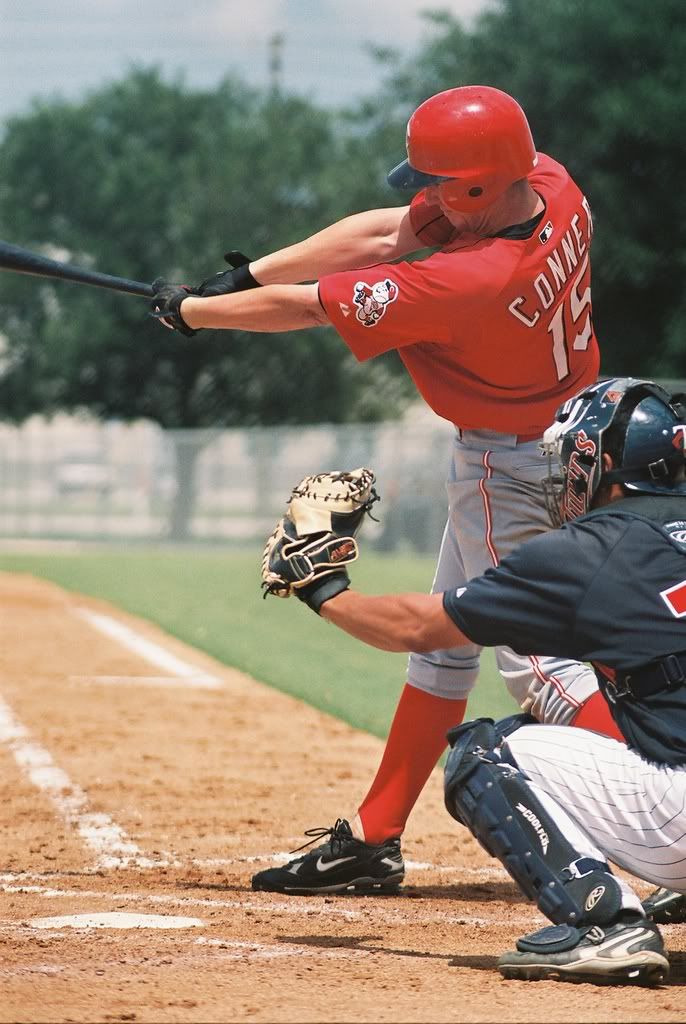 The bottom half of the Twins bill would be the last game
Alex Curry
would pitch for the GCL Twins, as he was called up to Elizabethton after the game.
The teams traded runs in the third inning, with
Juan Sanchez
doubling and
Herbert Lara
moving him on a sac-bunt. Hicks would knock a sac-fly to right to bring in Sanchez.
Mariekson Gregorius
reached on Sanchez's throwing error for the Reds, but was caught stealing 2nd. Back-to-back-to-back singles by
Theodis Bowe
,
Kevin Coddington
, and
Yen-Wne Kuo
would put Bowe over the plate for the Reds run.
Donald Lutz
reached on a throwing error by
Javier Brown
and
Joe Testa
was brought into replace Curry. After getting
Eli Rimes
to fly out to left, he'd give up a single to
Brodie Pullen
and would hit Gregorius with a pitch to load the bags. He would then induce Bowe to ground into a double play to get out of the situation.
Rafael Ceballos would pitch the fifth and six for the Reds, giving up only a one hit and one walk while fanning two over the pair of innings.
For the bottom of the 5th,
Bruce Pugh
would replace
Joe Testa
and walked Coddington. Kuo singled and a wild pitch moved the paid.
Efrain Contreras
' sac fly scored Coddington, and
Sean Conner
would follow that up with a walk. Pugh would take
Donald Lutz
out on strikes, but allowed a single to
Eli Rimes
which scored Kuo.
Brodie Pullen
's ground ball single brought in Conner to give the Reds a 3 run lead.
Nick Lobanov took over the mound for the bottom of the sixth and allowed a single to Coddington, then hit Kuo with a pitch. After Contreras went down on strikes, and a wild pitch advanced the runner, Lobanov would hit Conner with a pitch to load the bags. He then walked Lutz for force in another run for the Reds.
Blaine Howell
worked the top of the 7th for the Reds and allowed back-to-back singles to Lara and
Aaron Hicks
. But with two outs already on the board,
Danny Ortiz
would ground out to cut short the budding rally, ending the contest.
Hicks was 2-for-3 with a RBI, while Lara and Sanchez were both 1-for-3, Sanchez with a double and a run. Ortiz ended up 1-for-4 to round out the offense.
The Twins are at home Tuesday against the Red Sox. Game time is Noon.
Box
Log
---
DSL White Sox1 at DSL Twins 4
W: R. Reverol (2-1, 4.58); L: R. Mercedes (2-1, 2.70)
HR: None.
Eliecer Cardenas
worked four innings for the DSL Twins, scattering 5 hits and a walk while striking out two to keep the DSL White Sox1 quiet for the first half of the game.
Renzo Reverol
was even better allowing only 1 hit while fanning six over the next four innings.
While the DSL Twins defense was fabulous, the offense would not go to work until the seventh inning.
Manuel Soliman
would double and
Oswaldo Arcia
triple to give the Twins one - the only run they'd need.
Hector Eusebio
replaced
Raffy Mercedes
on the White Sox1 mound, and walked
Jairo Perez
. Perez then stole 2nd. After
Eliel Sierra
went down on strikes,
Felix Caro
singled out to center to plate Arcia and Perez.
Danny Santana
would ground into a force out that took
Yancarlo Franco
out at 2nd, then advanced to 2nd on a passed ball. Following a pop out to Soliman, Arcia would triple to plate Sanata for the final DSL Twins run.
Arcia finished up 2-for-4 with a pair of triples, a run and a pair of runs scored. Franco (1-for-4), Caro (1-for-3) and
Jhonatan Arias
(1-for-2) all had singles, Caro with a pair of runs scored and Arias with a walk.
The Twins are on the road again on Tuesday against the DSL Indians for a 10:30 AM Dominican time game.
Box
Log