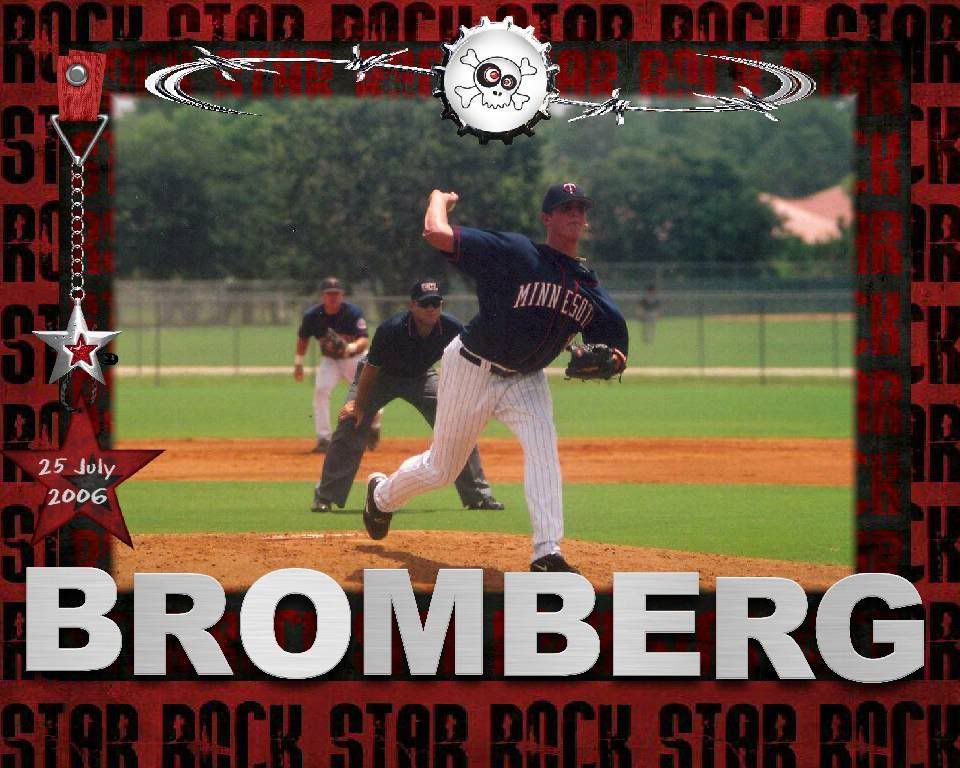 Beloit 0 at South Bend 3
W: J. Collmenter (11-5, 2.99); L: D. Bromberg (6-7, 4.51); SV: D. Stange (1)
HR: SOU: C. Wheeless (6).
Much like the Fort Myers Miracle, the Beloit Snappers lost their third straight, suffering a shut out at the hands of the South Bend Silverhawks.
Both teams would record five hits, but the difference was in the fielding for the Snappers as Beloit starter
David Bromberg
was changed with 2 runs, neither earned, on four hits and a pair of walks while striking out six.
The first four inning were a scoreless affair with both teams playing well. After taking
Jimmy Principe
and
Matthew Oxendine
out on strikes in the bottom of the fifth, Bromberg hit
Joseph Batten
with a pitch. Batten then stole second base and
Collin Cowgill
took a walk. A fielding error by
Jeanfred Brito
then allowed
Taylor Harbin
to reach and Batten to score.
Despite a single to
Juan Richardson
, a sac bunt by
Mark Dolenc
and a walk to
Greg Yersich
, the Snappers could not turn a run in the top of the 7th.
The bottom of the stanza would see
Matthew Oxendine
and Batten hit back-to-back singled. Batten would hit out to
Mark Dolenc
who over threw the ball back in from right, resulting in Oxendine crossing the plate for the second South Bend tally.
A pitching change, with
Daniel Stange
replacing
Josh Collmenter
for South Bend did nothing to improve the Snappers chances.
Mike Allen
would take over for Bromberg however, and the hard throwing Floridian would give up a home run to
Chance Wheeless
, with the ball clearing the right field wall.
Ben Revere
was 1-for-4 with a double for the Snappers while Richardson,
Yangervis Solarte
,
Andrew Schmiesing
and
Estarlin De Los Santos
all having singles for Beloit.
Game two of the three game series is Thursday at 7:00 PM at Stanley Coveleski Regional Stadium.
Box
Log
Snappers
Silverhawks
From
MiLB.com
:
THE SEASON SO FAR:
The Snappers are 17-11 in the second half and in second place in the Western Division.
WHO'S HOT:
OF
Mark Dolenc
is batting .429 (15-for-35) with a home run, six RBIs and 14 runs scored over his last 10 games. In 77 games this season he's hitting .271 (62-for-229) with seven doubles, two triples, two home runs and 28 RBIs.
WHO'S NOT:
C
Allan de San Miguel
is batting just .095 (2-for-21) over his last seven games to lower his season average to .237 (14-for-59) with 17 strikeouts in 20 games.
ROSTER MOVES:
IF
Deibinson Romero
was placed on the disabled list Saturday with a fractured right leg injured while falling into the home dugout during Friday's game. To fill his spot on the roster, IF
Juan Richardson
joined the team from the Elizabethton Twins, where he batted .250 with three doubles and 10 RBIs in 15 games.
DID YOU KNOW:
Romero is making his second disabled list stint this season after hitting .264 with three home runs and 18 RBIs in 39 games. He was coming off a left knee injury that had sidelined him from April 28 to June 18. Signed by the Twins as a non-drafted free agent in July 2004, Romero was key in the Snappers' 2007 playoff run. He was promoted to Beloit from Elizabethton last September, a week before the Snappers began the postseason, and helped lead the squad to the Midwest League Finals where they would eventually fall to the West Michigan Whitecaps.
---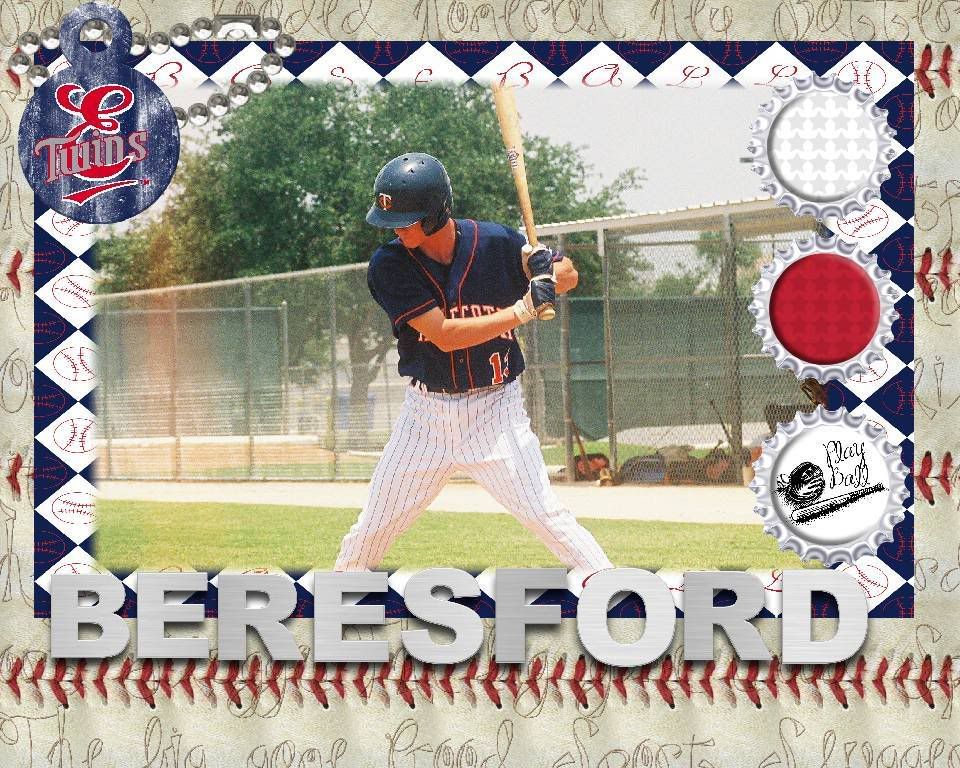 Greenville 7 at Elizabethton 2
W: K. Greenwalt (5-1, 3.16); L: B. Lanigan (2-3, 3.38)
HR: GRE: F. Almonte (4), J. Altuve (2).
The skid continues for the Elizabethton Twins, now up to 4-games, as
Bobby Lanigan
gave up 4 runs, 3 earned, on 11 hits while striking out 3 over five innings, leading to a 7-2 loss to the Greeneville Astros.
Jose Aluve
homered in the top of the 3rd to get the scoring started for the Astros. One out later,
Renzo Tello
singled and then advanced to 2nd on a throwing error by E-Twins shortstop
James Beresford
.
Frank Almonte
singled to drive in Tello, giving the 'Stros and early two run lead.
Tello would single in the top of the 5th, then watch Almonte put his 4th home run of the season over the left field fence to Greeneville.
Danny Rondon
would replace Lanigan in the top of the 6th and after getting
Devon Torrence
out on strikes, would watch Torrence take 1st base anyway on a passed ball by
Alex Soto
. A pick off attempt went wrong and Torrence advanced to 2nd. He'd go to 3rd on
Ricardo Bonfante
's ground out, and a second error by Beresford allowed the Astros left fielder to score and
Jose Alluve
to reach. Alluve would go to second on the play and would cross the plate on
Jay Austin
's line drive single.
A fielding error by
Jon Waltenbury
allowed
Kody Hinze
on base in the top of the seven. After
Ebert Rosario
flew out,
Pedro Gonzalez
hit a grounder to center to advance Hinze to 2nd. Torrence would take a walk to load the bags, while Bonfante's ground out plated Hinze to finish off the Astro's scoring.
The E-Twins finally found some offense as
Michael Harrington
took a walk off
Colton Ptkin
. He'd move to 2nd on
Evan Bigley
's ground out, and
Angel Morales
walked to fill the space. Beresford then singled to plate Harrington, saving Elizabethton from a shut out.
They'd take one more in the bottom of the 8th, with Harrington doubling and Bigley tripling him in.
Beresford was 2-for-3 with a walk and a RBI, while Bigley was 2-for-4 Harrington had a pair of runs after going 1-for-3 at the plate with a walk.
Adam Severino
and Waltenbury each doubled for the E-Twins and Sevarino took a walk as well, but neither factored into the scoring.
Game two of the 3-game set is Thursday at 7:00 PM at Joe O'Brien Stadium.
Bog
Log
---
DSL Yankees2 0 at DSL Twins 3
W: L. Parra (4-1, 1.29); L: J. Ramirez (0-1, 3.80); SV: E. Alvarez (10)
HR: None.
The DSL Twins shut out the DSL Yankees2 proving that more is not better in terms of player development.
Ramon Acosta
worked 4 innings, scattering 3 hits and walk while striking out 4 to keep his 0.00 ERA.
Leonardo Perra
worked the next four innings, giving up a pair of hits and fanning two to pick up his 4th win of the season.
Edison Alvarez
logged his 10th save of the season.
Danny Santana
would be hit by a pitch in the bottom of the first, then steal 2nd. He'd advance to 3rd on
Jhonatan Arias
' ground out and came home on another ground out, this one by
Mauel Soliman
.
Oswaldo Arcia
singled in the bottom of the 4th, then moved to 2nd on
Jair Rodriguez
ground out.
Jair Perez
singled to move him to 3rd, a wild pitch by Yankees2 starter
Jose Ramirez
plated him.
Santana would single in the bottom of the seventh, and a throwing error on a pick off attempt saw Santana move to 3rd. Arias sacrificed him in for the Twins third run.
Jean Carlos Mercedes
was 2-for-3 but did not factor into the scoring. Santana was 1-for-2 with a walk and two runs in the lead off position. Soliman had a double and Arcia and
Jairo Perez
each had a single.
The DSL Twins are on the road Thursday against the DSL Diamonback/Reds for a 10:30 AM Dominican time contest.
Box
Log