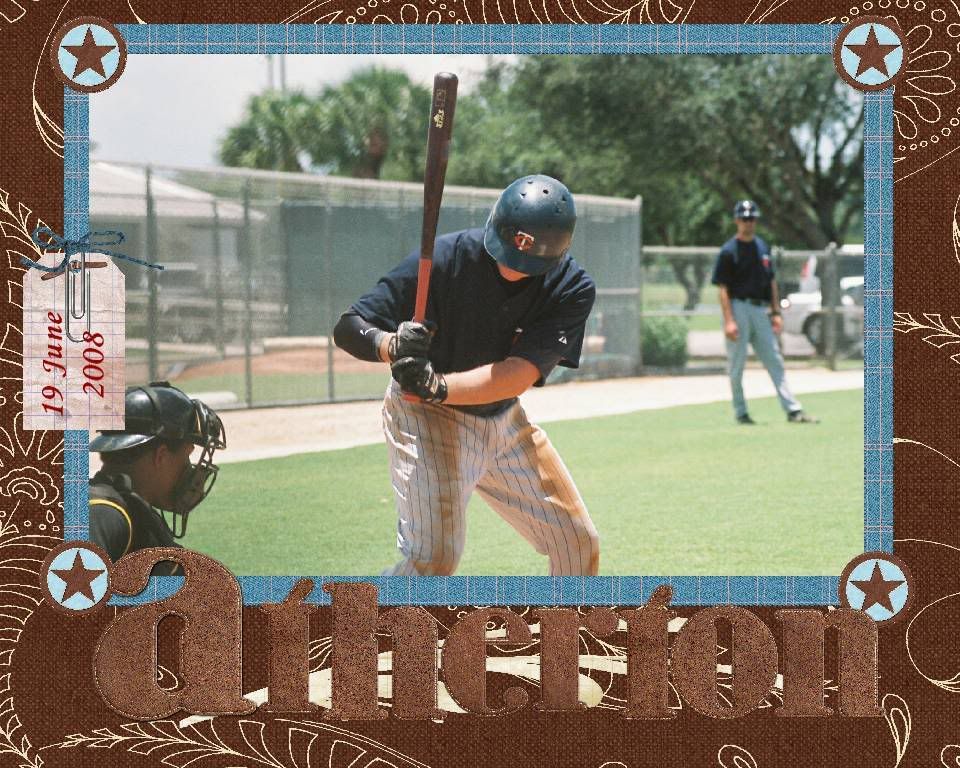 GCL Twins 5 at GCL Red Sox 0
W: M. Munoz (1-1, 5.00); L: C. Cabral (0-1, 4.50)
HR: None.
Miguel Munoz
held the GCL Red Sox to only 3 hits and a pair of walks over six innings, in route to a shut out of the Red Sox at the City of Palms Complex.
Jean Mijares
and
Mauro Schiavoni
finish up the last three innings to preserve the win.
Herbert Lara
would single out to left, then steal 2nd base.
Juan Sanchez
would be taken out on strikes and
Tyler Ladendorf
would fly out to right before
Tim Atherton
singled to bring the Twin's lead off man home.
Jon Goncalves
would single as well, but
Hyuong-rok Choi
(Rocky) would be called out on strikes to finish the half.
In the top of the 3rd, Sanchez tripled and following a strike out to Ladendorf, came home on an Atherton single.
Jakub Hajtmar
would take a walk in the top of the 4th then steal 2nd.
Josmil Pinto
would reach on a field error by Red Sox first baseman
Eddie Lora
, which also allowed Hajtmar to come home, to give the Twins a 3-0 lead.
A pitcher change to
Michael Rozier
in the fifth didn't help matters for the Red Sox. Rozier would hit Atherton with a pitch. Goncalves would ground into a force out though, which took Atherton out at 2nd. Goncalves then stole 2nd. Rocky then doubled to plate Goncalves. Hajtmar's ground out moved Rocky to 3rd, and Pinto would double him in to the final Twins run.
Atherton finished up 2-for-3 at the plate with a pair of RBIs. Goncalves was 2-for-4 with a run.
The Twins rest on Saturday, and host the Pirates on Sunday for a noon game at the Lee County Sportsplex. If you're coming to watch the GCL Twins game, we suggest you use the Plantation gate to the parking lot, as the Miracle are also playing at home that day, and there is $3.00 parking fee in effect if you use the Six Mile Cypress gate.
Box
Log
DSL Twins 5 at DSL Orioles 4
W: L. Parra (2-0, 0.82); L: S. Jean (1-2, 5.01); SV: E. Alvarez (7)
HR: None.
The DSL Twins fought off a late rally by the DSL Orioles and hung on to win 5-4 on the road.
Adrian Salcedo
worked the first four innings for the DSL Twins, allowing the O's only 2 hits over that time span while fanning a pair.
Meanwhile the offense got to work in the second inning, with
Oswaldo Arcia
taking a walk, then stealing 2nd base.
Eliel Sierra
would strike out before
Jean Carlos Mercedes
singled to bring in Arcia.
Jairo Rodriguez
's single moved Mercedes to 2nd, and the pair would go home on a triple by
Danny Santana
.
Xavier Gonzalez
would go down on strikes before
Juan Blanco
singled to bring in Santana.
Manuel Soliman and Arcia hit back-to-back singles in the top of the 3rd and Sierra would walk to load the bags. Mercedes would hit into a force out that drove Soliman in for what would prove to be the game winning run. But it was still early in the contest and way too soon to count it done.
Leonard Parra
replaced Salcedo in the fifth, and would still be in for the bottom of the 7th.
Jaynnertt Melenciano
singled and
Larry Rivera
doubled, but Melanciano would be taken out at 3rd on the play.
Edwin Wilson
then doubled in Rivera for the first Oriole's run.
With
Lesmire Vargas
on the mound for the bottom of the eighth,
Moises Arias
singled and
Octavio Wilson
walked.
Jose Gonzalez
would then replace Vargas on the mound, and allowed a double to
Rojean Cleota
, which scored Arias and Wilson. Cleota would advance to 3rd on a fielding error by Blanco.
Martin Serreta
would be taken out on strikes before
Moises Ciriaco
reached on a fielding error by
Felix Caro
that also brought in Cleota. But Parra would get Melenciano to ground out. With a runner at 2nd, Gonazlez then hit Rivera with a pitch.
Edison Alverez
was then summoned from the bullpen and the 18-year old Dominican got Wilson to ground into a force out to end the inning.
Despite hitting
Joel Polanco
with a pitch in the bottom of the 9th, Alvarez quickly finished off the O's to preserve the win, for his seventh save of the season.
Blanco and Arcia were both 3-for-4 in the contest; Blanco with a RBI, and Arcia with a walk and a run. Santana was 2-for-3 with a walk, a run and pair of runs batted in.
The Twins finish up the week at home as the host the DSL White Sox for a 10:30 AM Dominican Time game.
Box
Log