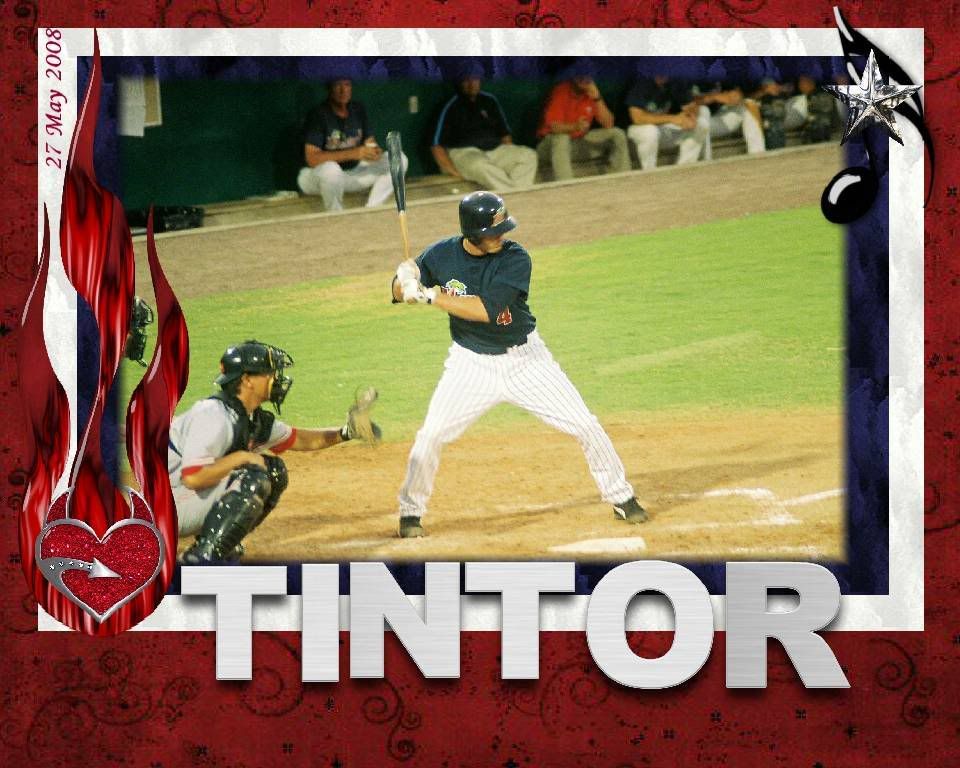 Brevard County 1 at Fort Myers 2
W: C. Devries (6-6, 2.77); L: C. Cody (0-3, 6.57); SV: A. Slama (15)
HR: None.
While fireworks were scheduled for Saturday night, Mother Nature saw fit to share a display of her finest on Friday Night as well.
But even that was no-where near as fine as
Cole Devries
' pitching. The Minnesota native allowed only 2 hits and walked 4 while striking out five over six innings.
The Miracle took at early lead in the bottom of the 3rd when
Eli Tintor
doubled then moved to 3rd on a wild pitch.
Garrett Olson
's ground out plated him.
In the bottom of the 5th,
Steve Singleton
walked, and Tintor would double him in. A sac-bunt moved Tintor to 3rd, but the Minnesotan slugger would be stranded when Olson and
Danny Berg
both struck out.
There would be an hour and 21 minute rain delay, after which
Blair Erickson
would take over for Devries.
In the top of the 8th,
Jonathan Lucroy
singled with 2 outs on the board.
Anthony Slama
would be brought in for the last out, but
Taylor Green
and
Charlie Fermaint
singled, which plated Lucroy before Chapman would strikeout to conclude the half.
Slama would strike out all three batters he faced in the ninth inning to preserve the win.
Jay Rainville
(0-1, 3.12) will take to the mound on Saturday. The Manatees hurler is to be determined, although
Jeremy Jeffress
(3-3, 4.75) told me he was due to pitch on Sunday, so you can count him out.
Box
Log
Miracle
News Press
Breeze
NDN
NDN: Minor Notes
Are you ready for...
The
Sean Fox
Fan Club? Now, you can download this great 8x10 to your computer, print it out and bring it the ball park for
Sean Fox
, the Voice of the Fort Myers Miracle, to sign. Sean can be found on the concourse, usually right after the gates open at 6:00 PM for about 20 minutes in the general area around the [insert your sponsorship here] Autograph Table.
If you got your team photo tonight be sure to bring it back to the ballpark to collect autographs on. Two great Miracle players are up on the concourse from 6:20 to 6:40 every day to sign your mini-bats, balls and of course, team photos. Autographs can also be had prior to the game along the 3rd base line to the left of the dugout. Please remember that once the game starts, the Miracle cannot sign autographs again until after it is over, so please don't ask.
Tyler Robertson
(4-2, 2.93) is still feeling the effects of tendinitis, although he says he's not really sure what's wrong. His next start has been pushed back until Wednesday, July 3, to give him a few extra days of rest. He says he's not experiencing any pain, but there's a bit of a "thunk" when he throws that is effecting his control.
Miraclefans.com has seen a bit more traffic of late. On June 19th, we had 503 visitors in one day. Thursday we saw 493 fans click on through. The phrase most often googled to find the page? "Eddie Santiesteban Baseball" (41.02%). Eddie, the brother of current Miracle outfielder
Danny Santiesteban
claims he has nothing to do with this recent growth in attendance. Perhaps he should be starting a fan club as well?
The Miracle conclude their home stand against the Manatees on Sunday. They will take Monday off before welcoming the Tampa Yankees into town for a 3-game series, which concludes on Thursday with Independence Day Fireworks. Thirsty Thursday will NOT be held this Thursday but that's okay. With a the great fireworks display that the Miracle put on, you won't miss the cheap beer.