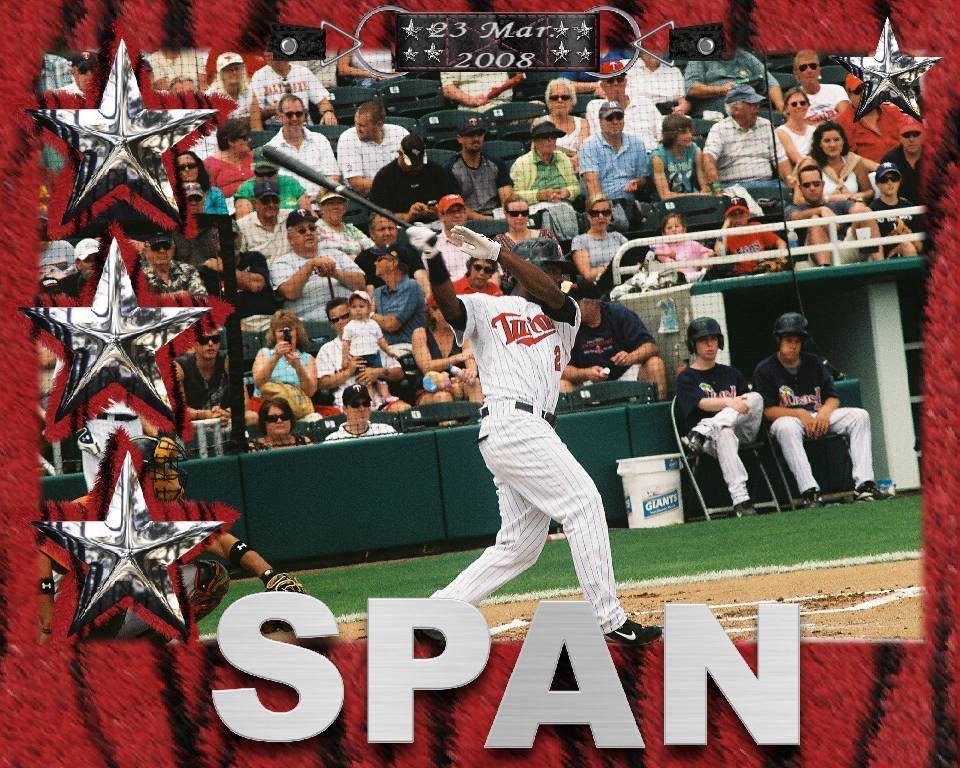 Rochester 10 at Louisville 8
W: F. Liriano (4-2, 4.44); L: A. Pettyjohn (7-3, 5.03); SV: B. Korecky (10)
HR: ROC: T. Plouffe (1). LOU: A. Rosales (5), L. Bolivar (2).
After being shut out on Tuesday evening, the Rochester Red Wings bounced back to take a 10-8 win over the Louisville Bats in an afternoon matinee at Louisville Slugger Field.
Denard Span
doubled for the Wings who seemed anxious to put behind them alligations that they in fact did not own any bats.
Tommy Watkins
then singled to drive in Span.
Darnell McDonald
would single out to center.
Garrett Jones
flew out, but moved the runners.
Randy Ruiz
would smoke a line drive out to center to plate Watkins and McDonald.
Sergio Santos
would reach on a fielder's choice that saw Ruiz nabbed at 3rd. Matt Macri then doubled out to left to drive in Santos, giving the Wings a big 4 run lead.
Span would double again in the top of the 2nd, then come home on McDonald's single.
In the bottom of the stanza,
Aaron Herr
would reach on a fielding error by Plouffe.
Adam Rosales
then took a
Francisco Liriano
pitch over the left field wall for his fifth home run of the season.
Ruiz and Santos hit back-to-back singles in the top of the 3rd and
Matt Macri
would lay down a sac bunt to move the pair of runners.
Trevor Plouffe
then launched a ball over the wall for his first yard marker of the season.
Everything seemed to be going well until the bottom of the 4th. Herr singled, Rosales doubled and Alvin Colina tripled, to bring in two runs.
Chris Dickerson
took a walk, but
Jerry Gil
would ground into a double play that plated Colina.
Luis Bolivar
then went yard, putting four more runs on the board. Liriano would allow two more hits, but no more runs before getting
Drew Anderson
to ground out to end the inning.
Watkins would double in the top of the 6th. A McDonald singled plated him before the Bats got
Josh Roenicke
out of the mound to replace
Daniel Herrera
who in turn replaced
Adam Pettyjohn
in the top of the 5th.
Liriano would last 5.1 innings, allowing 6 runs on 9 hits and 1 walk while striking out 2.
Tim Lahey
relieved him and would be on the mound in the bottom of the 7th when Anderson walked. Herr then tripled out to center to score him while a throwing error by
Matt Macri
plated Herr.
Bobby Koreck
would then take over to finish off the inning.
Rochester would add one more insurance run in the 9th. McDonald singled and was doubled to 3rd by Jones. Following a walk to Ruiz, Santos would hit into a double play that took McDonald out at home. A wild pitch by
Todd Coffey
would plate Jones however, who had moved to 3rd to finish things off.
Korecky would work 2.2 innings to finish off the game allowing 2 hits and a walk while striking out 2.
The final game of the series is Thursday at 7:05 PM. RHP
Josh Fogg
(0-0) who is on ML rehab will pitch against the Red Wings' RHP
Phillip Humber
(3-6, 5.60).
Box
Log
Bats
Red Wings
RD&C
R News
Courier Journal
Courier Journal 2
Former Miracle outfielder
Josh "Maddog" Rabe
has decided to retire. Josh was playing with the independent Camden Riversharks but has been battling back injuries for two years and no long cared to endure the pain. Rabe will be attending law school, with an eye on becoming an attorney in the future.
Extra Bases
Blog
The Red Wings have had a winning month of June every year of the Minnesota Twins affiliation (five consecutive seasons). Rochester is now 13-11 in June after Wednesday's win.
The 25-man rosters for the U.S. and World teams competing in the 10th annual Futures Game on July 13 at Yankee Stadium will be announced on Thursday afternoon. Former Red Wing
Davey Johnson
will manage the U.S. club; Johnson will also serve as the manager of the U.S. Team at the Olympics in Beijing, China in August.
OF
Ben Revere
, the Twins' top pick in the 2007 draft, leads the Class A Midwest league in batting with a .417 avg entering play Wednesday. Revere's .463 on-base percentage is also tops in the league, and his .565 slugging pct. is second in the circuit.
Rookie LHP
Mariano Gomez
has been a bright spot out of the Rochester bullpen, with a 2-1 record with one save and a 1.99 ERA in 31 games. Gomez has not allowed a run in 22 of his 31 appearances, and has allowed just two of his 12 inherited runners to score.