GCL Twins at GCL Reds - Suspended
Saturday's game between the GCL Twins and GCL Reds was suspended due to rain. It will be completed on June 26, 2008 at 11:00 as part of a double header.
The completion of the game will be nine innings, it will be followed the by regularly scheduled game, which will be a seven inning affair.
The Red were leading 1-0 at the time the rain stopped play. Minnesota Twins first round draft pick
Aaron Hicks
made his professional debut, going 0-for-1 at the plate with walk.
Box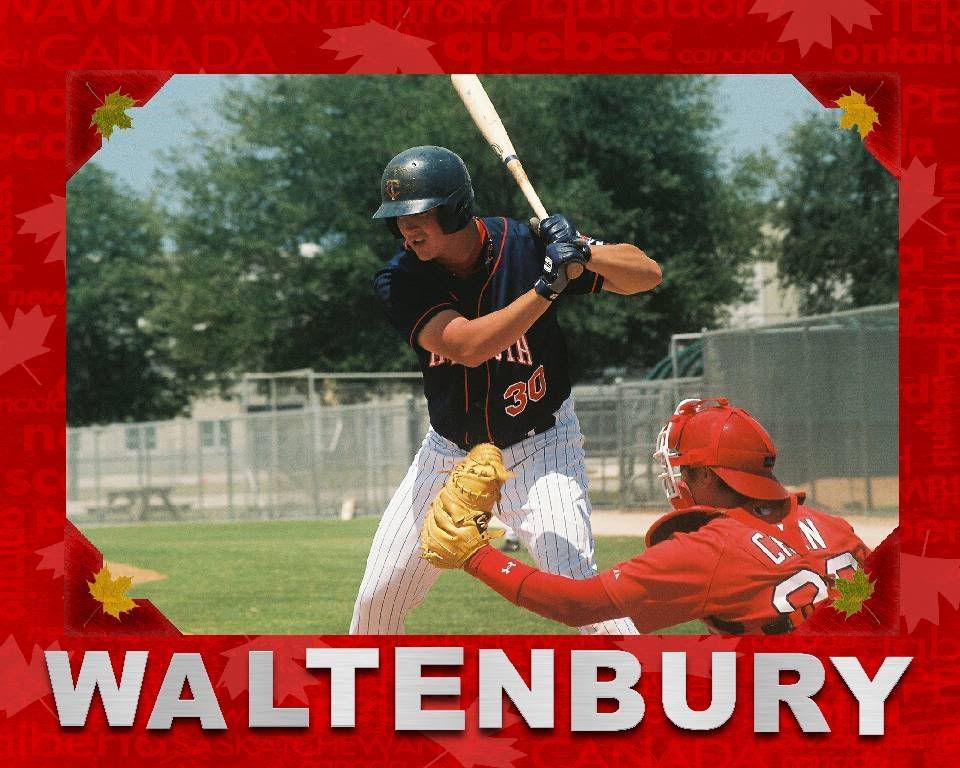 Elizabethton 7 at Pulaski 10
W: K. Kasparek (1-0, 7.20); L: C. Leavitt (0-1, 9.00); SV: J. Dunbar (1)
HR: ELI: J. Waltenbury (2), N. Romero (1). PUL: M. Martinez (1).
The Elizabethton Twins lost a slug fest to the Pulaski Mariners Saturday night. The two teams combined for 27 hits.
The E-Twins opened the scoring with
Nick Romero
singling his way onto the bags with one out.
Jon Waltenbury
then sent his second home run of the season over the center field wall to give to give the E-Twins 2.
The Mariners answered back in the bottom of the stanza with
Anthony Phillips
singling.
Jacob Shaffer
would then take a double off Elizabethton starter
Curtis Leavitt
.
Jose Rivero
's single plated Phillips and a force out by
Mario Martinez
brought in Shaffer.
Kris Sanchez
singled, but a throwing error by Papasan moved him to second and Martinez to 3rd.
Dwight Britton
would hit a sac-fly to bring in Martinez before
Blake Trinkler
flew out to end the stanza.
Andrew Schmiesing
would single in the top of the 3rd, then come home on a Waltenbury double to tie up the game.
It did not stay tied long, as Martinez doubled. After Sanchez was taken out on strikes, Britton doubled in Martinez. Trinkler then singled to plate Britton.
Angel Moralez
would triple with 2 outs in the 4th, but could not convert as Papasan ground out to retire the side.
Shaffer would double in the bottom half to set, and moved to 3rd on
Jose Rivero
's sac-bunt. Leavitt would then unleash a wild pitch that scored Shaffer.
Schmiesing and Waltenbury would again team up it the top of the 5th, with Schmiesing getting on base on a ground ball single, then being tripled in by the Canadian slugger.
Omar Alcala
replaced Leavitt in the top of the 5th and despite a pair of walks and a passed ball would get through the inning without damage.
Brandon Pullen
replaced Pulaski's
Kenn Kasparek
in the top of the 5th, and set the Twins down in order.
Shaffer would single in the bottom of the sixth, then steal 2nd, and then, following a ground out to Rivero, 3rd. Martinez then homered to put another two runs on the board for the Mariners.
Schmiesing again singled, with time with 2 outs on the board in the top of the 7th. Romero would go yard over the left field wall to drive him in.
Rene Leveret
would draw a walk of Pulaski reliever
Jeff Dunbar
, and move to second on a
Michael Harrington
ground ball single.
Danny Rams
would be called out on strikes, and Morales would pop out to 3rd before Papasan would single in Leveret, making the score 8-7 in favor of Pulaski.
Sanchez would double in Martinez and would in turn be doubled in by Britton to give the Mariners a pair of insurance runs to complete the game.
The rubber match of the series is slated for a 7:00 PM start Sunday at Calfee Park.
Box
Log
DSL Diamondbacks-Reds 3 at DSL Twins 15
W: O. Villaroel (1-2, 0.90); L: M. Pena (2-1, 2.70); SV: J. Gonzalez (3)
HR: DSL TWI: F. Caro (2).
Home has been good to the Twins, just not usually this good. 10 hit and 4 DSL Diamondbacks-Reds errors lead to 15 DSL Twins runs as they crushed the visiting DSL Diamondbacks-Reds.
The only runs allowed by the DSL Twins came in the top of the six with
Carlos Carrillo
on the mound, replacing
Orlando Villaroel
. Carrillo would walk
Yermis Mejia
and
Jose Quintero
. An
Ender Incarte
single loaded up the bags. Carrillo would then unleash a wild pitch that allowed Mejia to score. He would take
Jose Ramon Sujilo
and
Angel Logrono
out on strikes before
Domingo Soriano
singled to bring in Quintero and Incarte.
Willy Gil
lead off with a walk for the DSL Twins in the bottom of the first inning, then stole 2nd.
Daniel Santana
would reach on a throwing error that put Santana on 2nd and Gil on 3rd.
Eliel Sierra
would be hit by a pitch to load the bags.
Jairo Perez
then doubled to bring in two. Following a call out on strikes to
Rafael Sanchez
,
Manuel Soliman
would ground to bring in Sierra.
Jario Rodriguez
would also ground out, to end the inning.
Sierra would take a walk in the bottom of the 3rd and come home on
Manuel Soliman
's triple.
Felix Caro
homered in the bottom of the 4th.
Carlos Vasquez
walked then stole 2nd. Gil would single, putting runners at the corners. The DSL Diamondbacks-Reds would bring in pitcher
Elvin Mercedes
. With Santana at the place, Gil would steal 2nd base. A throwing error by Dia-Reds catcher
Joe Alegria
allowed Vaquez to score on the play. Gil then stole 3rd. He'd try to steal home but would be taken out at the plate.
In the bottom of the 7th,
Rafael Sanchez
would take a walk, then be replaced by pinch runner
Yancarlo Franco
. After Soliman was hit by a pitch, Rodriguez singled out to center which brought the speedy Franco home. Caro would hit out to center as well to score Soliman. With
Eddy Santana
on the mound, Vasquez would single to plate Rodriguez. Gil would ground into a double play, but a passed ball with the Twins' Santana at the plate lead to Caro coming home, to make the score 10-3.
Perez, Franco and Soliman all drew walks before
Marco Molina
replaced Santana on the mound. Rodriguez would reach on a fielding error by
Jonathan Perez
which allowed
Jairo Perez
to score. Caro would draw a walk to force in Franco and Vasquez would walk to force in Soliman. Wild pitch by Molina brought Rodriguez in. Gil would be called out on strikes before Santana ground out which plated Caro for the 15th Twins run.
After that effort, the DSL Twins can look forward to having Sunday off. The return to action on Monday with a 10:30 AM Dominican Time game at the DSL Cubs1.
Box
Log