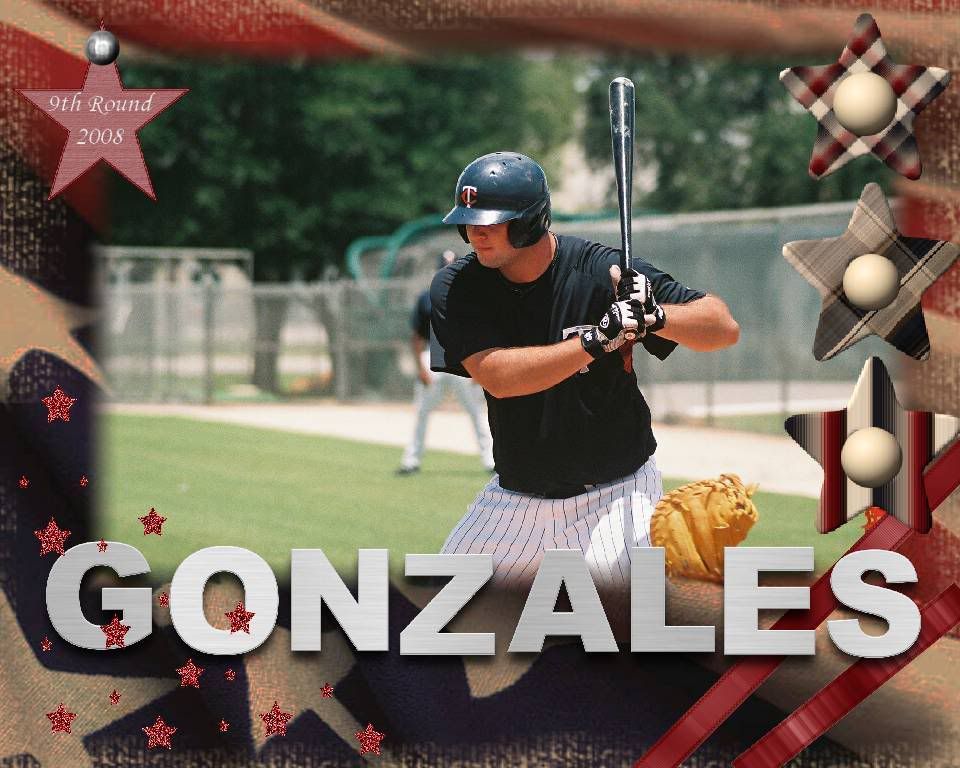 GCL Orioles 5 at GCL Twins 6
W: K. Mota (1-0, 0.00); L: D. De La Cruz (0-1, 7.71)
HR: TWI: A. Diaz (2).
The GCL Twins got back into the win column on Wednesday at the Lee County Sportsplex, holding off a late inning rally by the GCL Orioles.
The Twins took an early lead in the bottom of the second.
Andres Diaz
led off with a home run, his second in as many days.
Daniel Ortiz
singled then stole 2nd base.
Tyler Ladendorf
would double out to right and
Michael Gonzalez
would single to score Ortiz.
Josmil Pinto
would ground into a force out that caught Gonzalez at 2nd, but Ladendorf scored on the play for the Twins 3rd run.
In the top of the fourth,
Garabez Rosa
singled off of
Alex Curry
. One out later,
Zach Dillon
would double him in to make it 3-1 Twins.
Javier Santana
would draw a walk off reliever
Elliott Biddle
. A sac-bunt would move him 2nd, and he would be tripled in by Rosa, cutting the Twins lead down to one.
The Twins offense got back to work in the bottom of the 7th.
Juan Sanchez
singled then stole 2nd. Two outs later,
Aaron Hicks
would single to drive in Sanchez making it 4-2 Twins.
The bottom of the 8th saw Ladendorf reach on a throwing error, and move to second on the play. A wild pitch by O's reliever
Randor Bierd
got him to 3rd. Gonzalez then doubled to plate him, making it 5-2 Twins.
Mauro Schiavoni
would be on the mound in the top of the 9th.
Luis Ramierez
would take a double off of him, and Dillion singled to push him over the plate. A throwing error by
Reggie Williams
would move Dillon to 2nd base. He'd be replaced by pinch runner
Grolmann Gonzalez
.
Jerome Hoes
then drew a walk.
Steve Blevins
would be brought into shut down the O's rally and would get
Jose Kianes
to pop out before being replaced by
Kelvin Mota
.
Dashenko Ricardo
drew a walk off Mota to load the bags.
Francisco Meja
would fly out, but a fielding error by Diaz at first allowed
Javier Santana
to reach and Gonzalez and Hoes to score, tying up the game.
The O's would turn to
Donis De La Cruz
to try to preserve the tie and push the game into extra innings.
Reggie Williams
would reach on a fielding error with one out on the board. Hicks was then intentionally walked. Diaz walked as well to load the bags, and De La Cruz would hit Ortiz with a pitch, forcing in a run and handing the win to the Twins.
Diaz and Gonazlez were both 2-for-4 on the night, Diaz with a walk, a run and a run batted in, while Gonazlez had a pair of runs scored. Hicks and Ladendorf were 1-for-3 each, Hicks with a pair of walks and a RBI, and Ladendorf with a pair of runs. Ortiz, Pinto and Sanchez were all 1-for-4, Ortiz with a run and a RBI, Pinto with a RBI and Sanchez with a run.
Curry would work four innings for the Twins, allowing 1 run, earned on a pair of hits while fanning 3. Biddle went the next 1.2, giving up a run on 2 hits and 2 walks while striking out 1. Schiavoni worked 2.1, allowing 3 runs, 1 earned, on 2 hits and a walk while fanning 2. Mota picked up the win on .2 innings work of work.
The Twins will stick around at the Lee County Sportsplex on Thursday, hosting the GCL Reds. The teams will play the conclusion of the rain suspended game from Saturday. The Reds were leading by 1 and the Twins had runners on first and third when the game was halted. They will play the remainder of nine innings, and weather permitting, will follow it up with a seven-inning version of the regularly scheduled game.
Box
Log
Herald Dispatch: Blevins
Orioles Hangout
DSL Twins 8 at DSL Rockies 5
W: P. Guerra (3-0, 3.70); L: J. Vargas (0-2, 2.41); SV: E. Alvarez (6)
HR: None.
The DSL Twins actually took a road win from the DSL Rockies. The team improved to 4-7 on the road. Coupled with their 10-1 home record, that is good for second place in the North Division, 2 games back from the DSL Cubs 1.
Pedro Guerra
took the start for the Twins, allowing 3 runs, earned, on 7 hits and a pair of walks while fanning 4.
The Twins got onto the board in the top of the 2nd, with
Jean Carlos Mercedes
taking a walk with one out.
Jairo Rodriguez
reached on a force attempt and a wild pitch from DSL Rockie's starter
Jonathan Vargas
moved the pair.
Danny Santana
then drew a walk to load the bags.
Wilfy Gil
walked as well to score Mercedes.
Juan Blanco
would then sacrifice in Rodriguez to give the Twins 2.
The Rockies would take one back in the bottom of the inning, with
Miguel De Leon
singling, moving to 2nd on a pop out, to third on a wild pitch and coming home on
Michael Ramirez
single to center.
The top of the fourth saw Santana single with one out, then steal 2nd. Gil followed that up with a ground ball to center that scored Santana.
Back-to-back singles to
Felix Caro
and
Jairo Perez
put runners on base. A missed catch error by
Moises Charles
in right field and a throwing error by third baseman
Gabriel Reyes
resulted in a run for Cairo.
Eliel Sierra
would be hit by a pitch and steal 2nd. Mercedes would strike out, and Rodriguez would reach on a fielder's choice that took Perez out at home. Santana struck out to end the inning.
The Rockies would take two back in the bottom of the sixth.
The top of the 7th would see Caro single and be replaced by pinch runner
Yancarlo Franco
. Franco then moved on a pair of throwing errors by
Jefri Hernandez
, who probably shouldn't try picking anyone else off. Sierra then singled to score Franco, and advanced to second on a fielding error. Mercedes and Rodriguez would both walk to load the bags before
Felito Dominguez
was brought in to replace Hernandez. Santana singled to score Sierra; Mercedes would be taken out at home on the play. Gil would single to score Rodriguez, but Santana would be taken out at 3rd base to end the inning.
The Rockies got a pair more in the bottom of the 8th, with De Leon and Ramirez both doubling.
Sierra would reach on fielding error in the top of the ninth that put him at 2nd base. A wild pitch advance him to 3rd. He'd come home when
Oswaldo Arcia
ground into a double play.
Gil finished up 2-for-3 with a walk and three RBIs. Caro and Santana were both 2-for4 with a run each, Santana with a walk and a RBI as well. Perez was 2-for-5.
The Twins host the DSL Diamondbacks on Thursday for a 10:30 AM Dominican time game.
Box
Log