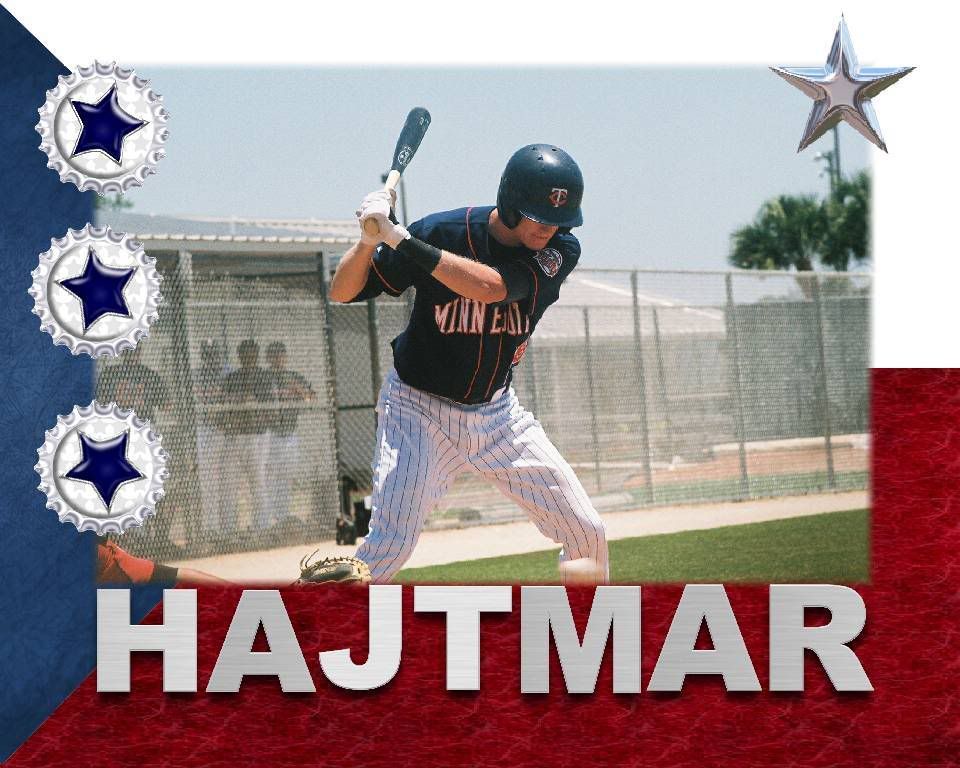 GCL Twins 9 at GCL Reds 7
W: M. Mopas (1-0, 0.00); L: M. Bohana (0-1, 18.00); SV: K. Mota (1)
HR: None.
Prior to the Miracle game,
Sean Fox
, the voice of the Miracle, had asked me what had gone on back there, besides six hours of baseball. I had to admit I didn't know as my car had been in the shop all day and I had been stuck on the Cape.
However, the GCL Twins and the GCL Reds split a pair as they completed the suspended game from June 21 and played the regularly scheduled June 26 game.
We left game one in progress with the Reds up by one and the Twins with runners on 1st and 3rd.
Twins pitcher
Edgar Ibarra
had hit
Theodic Bowe
with a pitch. Bowe then stole 2nd and advanced to 3rd on a balk.
Cody Puckett
took a walk, and an
Efrain Contreras
single out to center scored Bowe.
Humberto Sosa
would ground into a double play and
Sam Vasquez
's pop up would be caught by
Jae-Hyung Jang
(J.J.) in four territory to end the inning.
Michael Gonzlaez
had doubled in the top of the 4th and moved to 3rd on
Hyeong-rok Choi
's (Rocky) bunt single. J.J. would hit a sac fly out to left that scored Gonzalez.
Hyun-wook Choi
(Wook) then flew out to left.
Jakub Hajtmar
would single to put runners on 1st and 2nd before
Reggie Williams
doubled to clear the bases. He'd advance to 3rd on Vasquez's throw. A fly ball single to right by
Aaron Hicks
brought in Williams to give the Twins a 4-1 lead.
Donald Lutz
would take a walk in the bottom of the 4th for the Reds, then move to 2nd on a fielding error by Hajtmar.
Kevin Coddington
singled out to center to score Lutz, making it 4-2 Twins.
Williams would double in the top of the sixth, and come home on a Hicks ground ball single to give the Twins another run.
Following a fly out to Gonzales in the top of the 7th, Rocky doubled, then moved to 3rd on a passed ball. J.J. would hit a sac fly to right to bring him in. Wook would draw a walk and be doubled in by Hajtmar to make it 7-2.
Wilmer Gaunchez
would replace Ibarra in the bottom of the 8th. Puckett would reach on a fielding error by Williams, but Guanchez would take Contreras on strikes. He'd then walk Sosa. Vasquez would single out to center to load the bags. Guanchez would then get Lutz out on strikes before
Brodie Pullen
doubled to clear that bags. That made it 7-5 Twins. Amazing how quick those big leads can evaporate.
Jean Mijares
came in to replace Guanchez and allowed a walk to
Mauricio Pimentel
. Bowe would take a walk before
Steve Blevins
was brought in to get out of the jam left by Mijares. The Vulture Magic wasn't working however as Puckett walked to load bags. Contreras and Sosa would go down on strikes, but Vasquez reached on a fielder's choice as the boys tried to make the play at the plate. They didn't do it, as Pimentel scored. A wild pitch by Blevins allowed Bowe to score to tie up the game.
On to extra innings...and finally the top of the 13th.
Mike Bohana
would relieve
Juan Rafael
on the mound and allow a single to Hajtmar. Williams would move him on a sac bunt, and the Bohana would intentionally walk Hicks. Diaz then singled to load the bases.
Danny Ortiz
hit into a force out that took Hajtmar down at home, but
Danny Rohlfing
would single to score Hicks and Diaz before Rocky would strike out swinging.
Ian Mopas
would strike out all three batters he faced to preserve the lead, and take home the win.
For the Twins, Hajtmar was 5-for-7 with a run, and a RBI, Williams was 3-for-5 with a pair of runs and a pair of RBIs, and Hicks and Gonzalez were 2-for-5 with a run each, Hicks with a pair of runs scored. Rocky was 2-for-6 with 2 runs and a walk, while all the rest of the Twins players had at least 1 run.
Ibarra would give up 2 runs, 1 earned, on 3 hits and 3 walks while fanning 8 over seven innings for a very impressive outing.
Box
Log
GCL Reds 9 at GCL Twins 3
W: S. Snowden (2-0, 0.90); L: A. Sanchez (0-1, 2.79)
HR: None.
Angel Sanchez
on the other hand, did not have a very impressive outing, allowing 5 runs, 3 earned, on 8 hits and a pair of walks. He struck out five but last only 4.2 innings. I am rather sorry I missed the game however, because
Shea Snowden
was on the mound for the Reds and the Mississippi native was one of the young pitchers that impressed me last season.
Converted to a starter, he seemed quite impressive this time around as well, limiting the Twins to only 1 hit and a pair of walks while fanning 3 over six innings. As a result, the Twins offense didn't kick into gear until the bottom of the 7th, when
Blaine Howell
replaced Snowden on the mound.
Diaz would take a walk.
Jon Goncalves
, who started the season last week on the DL, would replace
Danny Ortiz
as a pinch hitter, and would fly out to right.
Tyler Ladendorf
would reach on a fielding error by catcher
Todd Waller
.
Danny Rohlfing
would be taken out on strikes before
Tim Atherton
singled to bring in Diaz.
Anderson Hidalgo
took a walk to load the bags before
Jeremy Vinyard
was brought in to close the game. A fielding error by
Mariekson Gregorius
allowed
Bert Lara
to reach and Ladendorf and Atherton to score for the Twins 3 runs.
Atherton and Lara had the only two hits for the Twins.
Designated hitter
Petr Cech
, from the Czech Republic, had 2 of the Reds runs while Gregorius, batting at the bottom of the order had another pair. Only
Sean Conner
and Waller did cross the plate for the Reds, but Conner had a pair of RBIs while Waller was 2-for-4 at the plate with a RBI for the Twins I-75 rivals.
Box
Log
Herald Tribune
DSL Diamondbacks 3 at DSL Twins 16
W: E. Cardenas (2-1, 1.55); L: M. Pena (2-2, 4.30)
HR: None.
Yes, that's right. The DSL Twins walloped the DSL Diamondbacks Thursday, starting out with a 6-run first inning and never letting up.
Eliel Sierra
would go 3-for-4 at the plate with a walk, four runs and 2 runs scored including a pair of doubles.
Jhonatan Arias
was 3-for-5, all 3 hits were doubles with 5 RBIs.
Carlos Vasquez
was 3-for-6 with a run and a run scored, while
Danny Soliman
and
Rafael Sanchez
were both 2-for-4, Soliman with a walk, 3 runs and a run scored and Sanchez with a walk, a run and a RBI.
Oswaldo Arcia
was 2-for-5 with a pair of doubles, 3 runs and 1 RBI.
Felix Caro
and
Jairo Perez
finished up 1-for-5 a the plate, Caro with a walk, 2 runs and a RBI and Peres with a double, a run and 2 RBIs.
Eliecer Cardenas
allowed only 3 hits to the D-Backs over 7 innings, being charged with one unearned run. He'd walk two and strike out 9.
Deivi Germsen
and
Carlos Carrillo
finish up the rest of the game with Germosen giving up 2 earned runs on 1 hit and 4 walks.
The Twins are on the road Friday against the DSL Orioles. Game time, as always, is 10:30 AM Dominican time.
Box
Log